It's that time again where I share a bunch of really fun Etsy finds with you guys, a post that I love doing every single month and I know I say that every single month as well. So let's just dive in and talk about my finds from this month.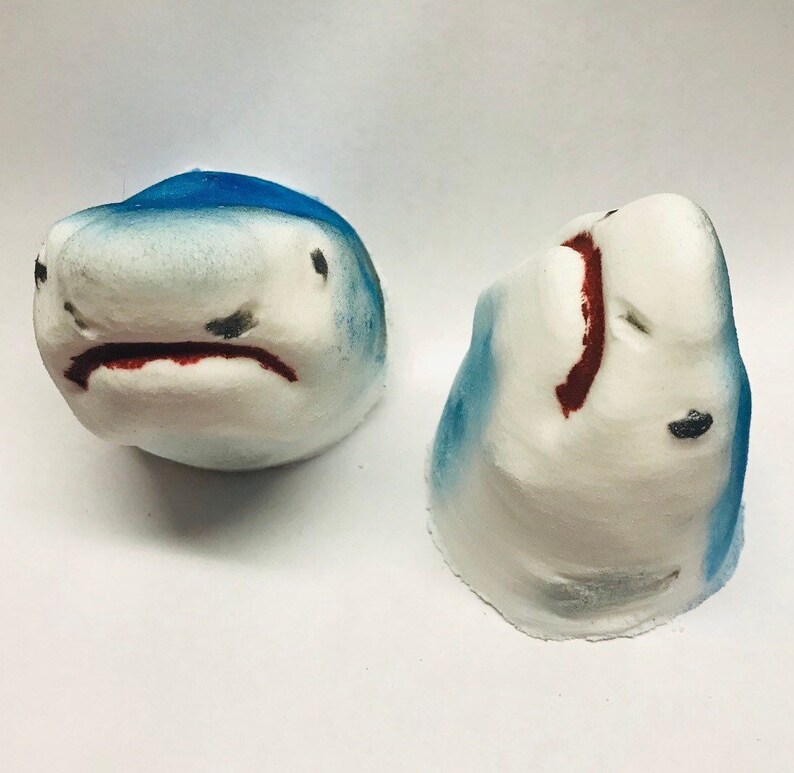 I am starting this month out with a slight strange pick for me and that is a Shark themed Bath Bomb. This comes from the shop BareBumShop and will run you $6.99. This seems like a fun bath bomb for the summertime which is right around the corner.
A few other fun picks from this shop would have to include this Nerds themed one, I also really love these Cloud bath bombs that are rainbow inside, I think those are really fun. And my last pick from this shop is this Snoopy themed bath bomb.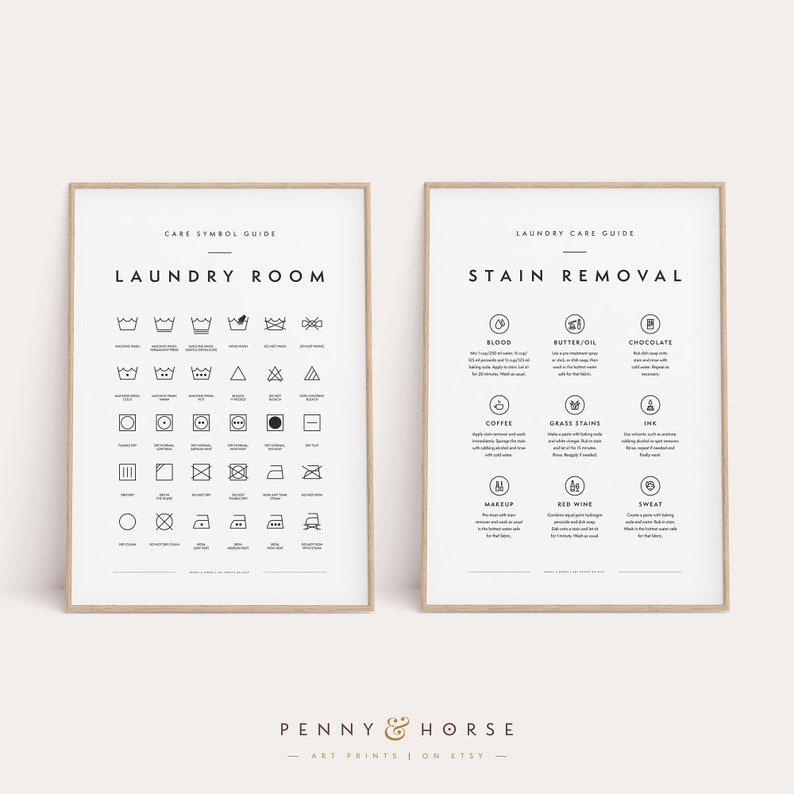 I think these two are really simple and seem useful, as strange as it might be I really like the look of these two Clothing Guide prints. These are from the shop PennyandHorse and will run you $6.86, though I do wish that these were something that they shipped to you instead of something I would have to print.
Some other prints that I liked from this shop include this Sun & Moon, this Vodka Cocktails guide and this Floral themed one.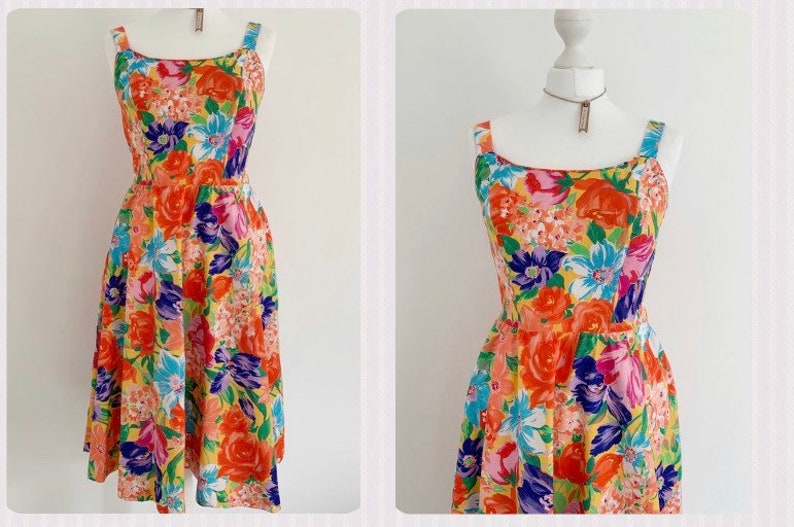 It feels like it has been a minute since I have shared a vintage piece, I love the colors and floral pattern of this vintage dress from MyVintageDressStall and will run you $53.39.
Some other great vintage dress picks from this shop include this blue floral one, this simple red dress and this plaid dress.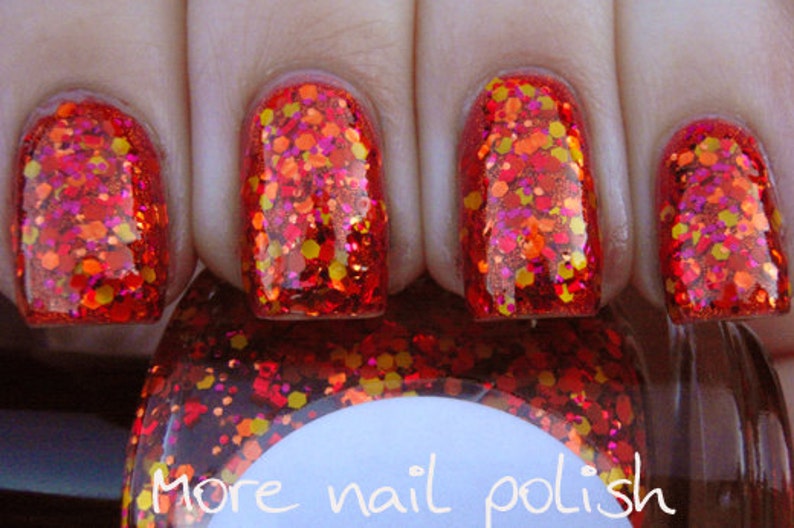 It wouldn't be an Etsy finds post without a nail polish on the list and this lovely glitter shade is from GlimmerbyErica which will run you $9.25.
This shop has some really pretty shades like this Strawberry Wine shade and this Beach Bum shade. I also really like I Heart You and Lucky Day a bunch too.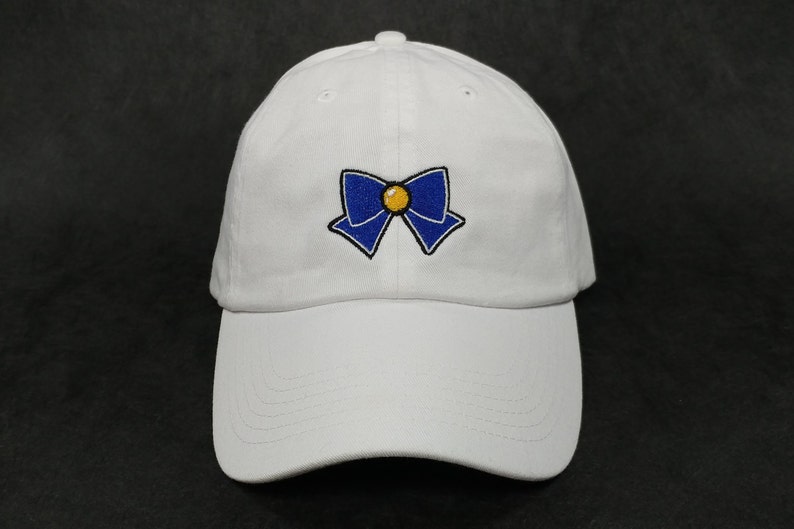 I don't think I would ever wear this because I don't wear hats, but this Sailor Venus hat is really cute. This is from ScreensNThread and will run you $16.00.
The first thing that I have to share are these Sailor Moon hats of course, I also like this Animal Crossing sweater and this Jack O Lantern cap.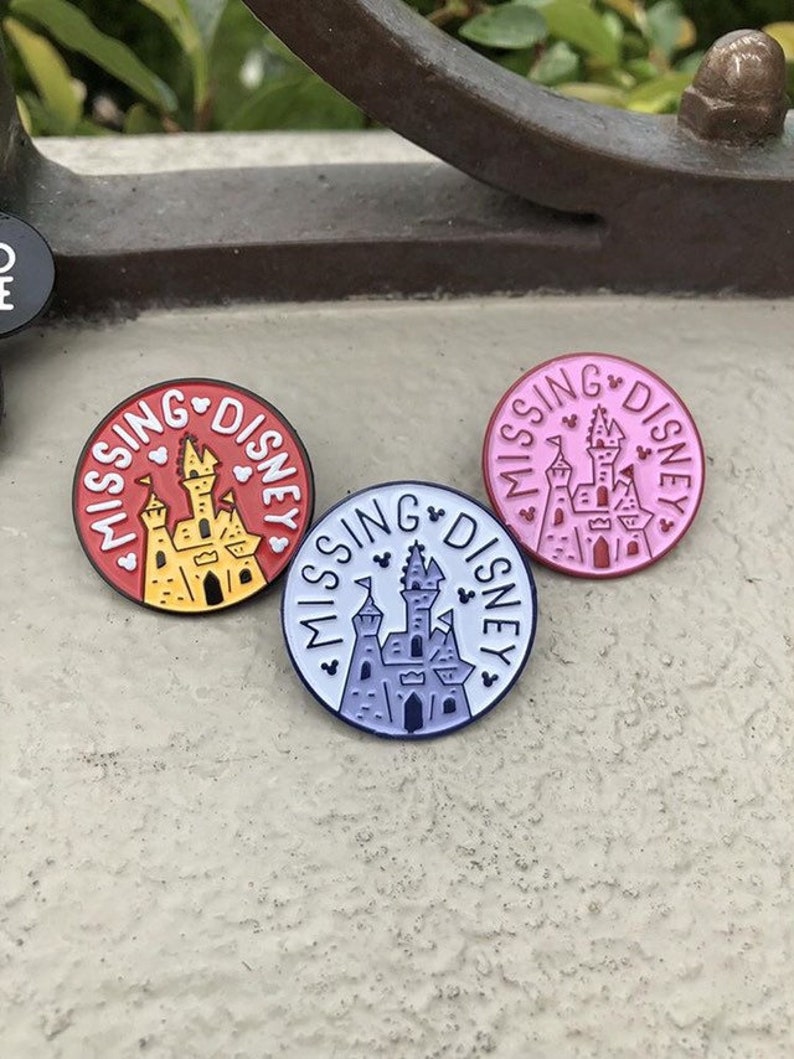 I wanted to share this because I know I can't be the only one missing Disney right now, even though I don't go anywhere near as much as I once did. This Missing Disney pin is from the shop wwwhiteyyy and will run you $9.99.
This shop has a pretty decent amount of pins in it but if I am being honest, there isn't a whole lot that interests me outside of this Pokeball one and this Mouse House pin. So this shop is a little lacking for me personally but they have a pretty decent selection so you could probably find things that you enjoy in it. It's just a little bit of a bust for me personally.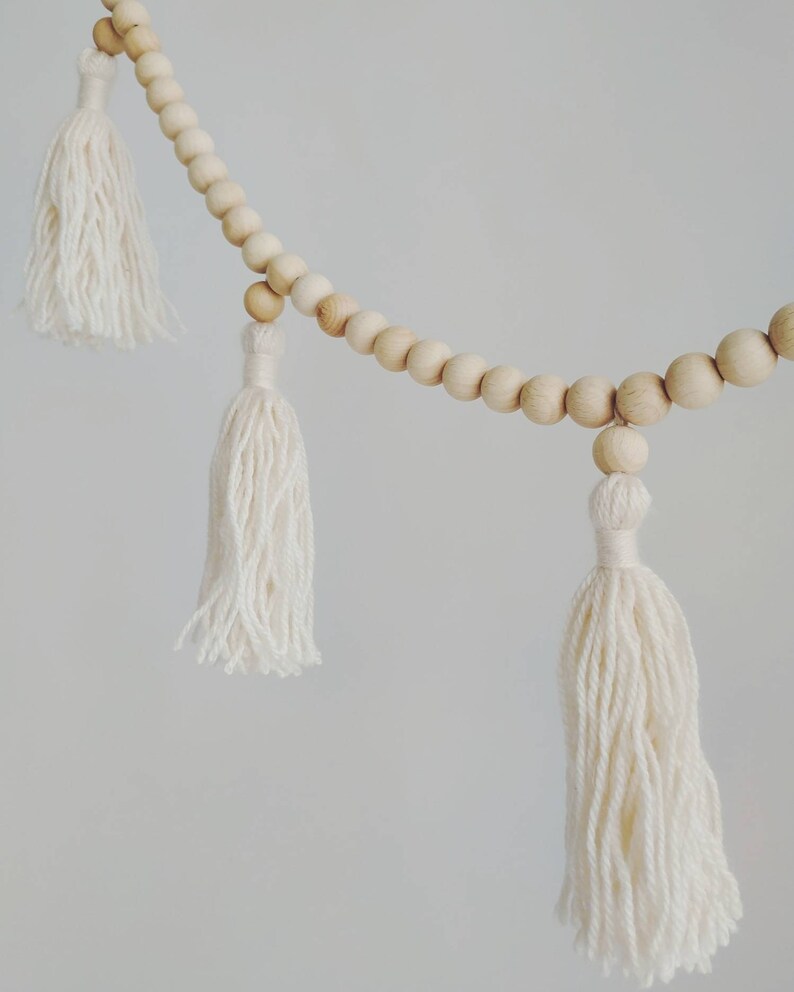 This next pick isn't usually my style but I was looking through things I had favorited to use later and I was really feeling this, for whatever reason. This Wood Bead Garland is really cute, it comes from the shop SunSaule and will run you $30.43+ depending on the length that you get.
This is another shop that isn't really my style particularly but I have picked out a couple of extra things to feature in this post, the first being this Macrame Plant Hanger and the second item is this Pink Garland.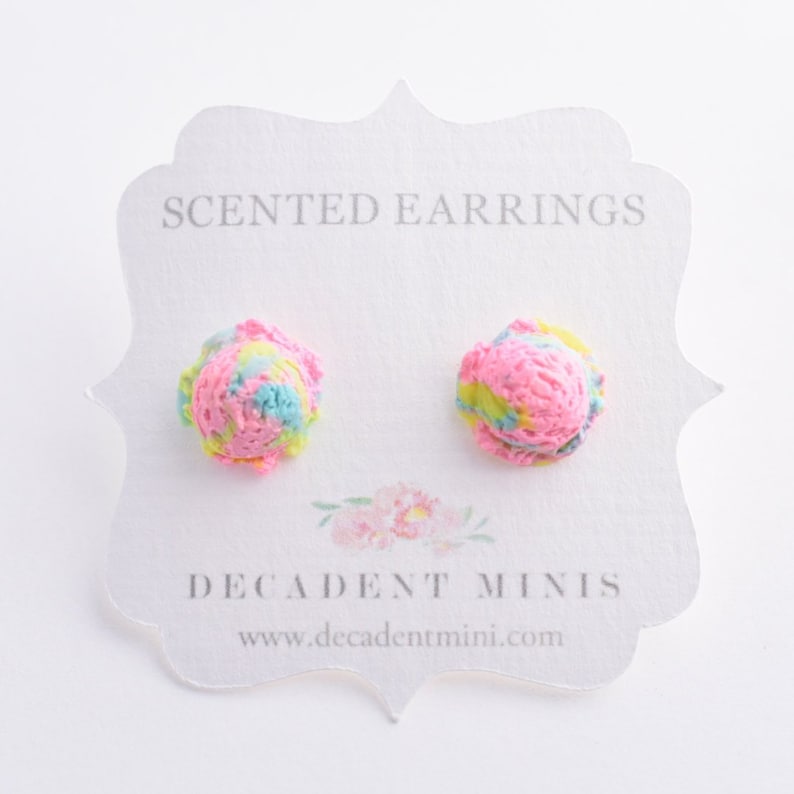 I think that these earrings are so cute and so perfectly done, I really love the colors and I do think it's a little odd to have scented earrings but these Ice Cream Earrings are too cute not to include. These come from the shop DecandentMini and will run you $20.00 a pair.
This shop is full of amazing miniature sweets that it was hard to pick out my favorites, but I did. These Unicorn Cookie studs are cute, these Boba earrings are super fun, and these cinnamon roll earrings are next level.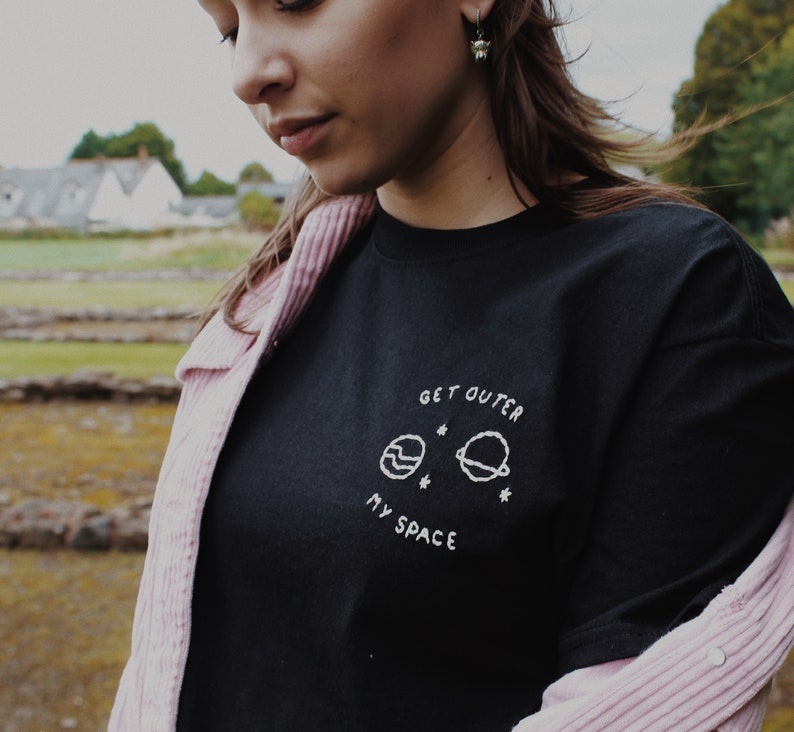 I am really debating purchasing my next pick because I love this Get Outer My Space Tee from the shop HemmorBroids which will run me $25.43.
My first additional pick from this shop has to be this Give 'Em Hell tee, I really love how simple and cute this Tired tee is and lastly Everything Sucks Tee is one that I had to include, it's too cute especially with the straw.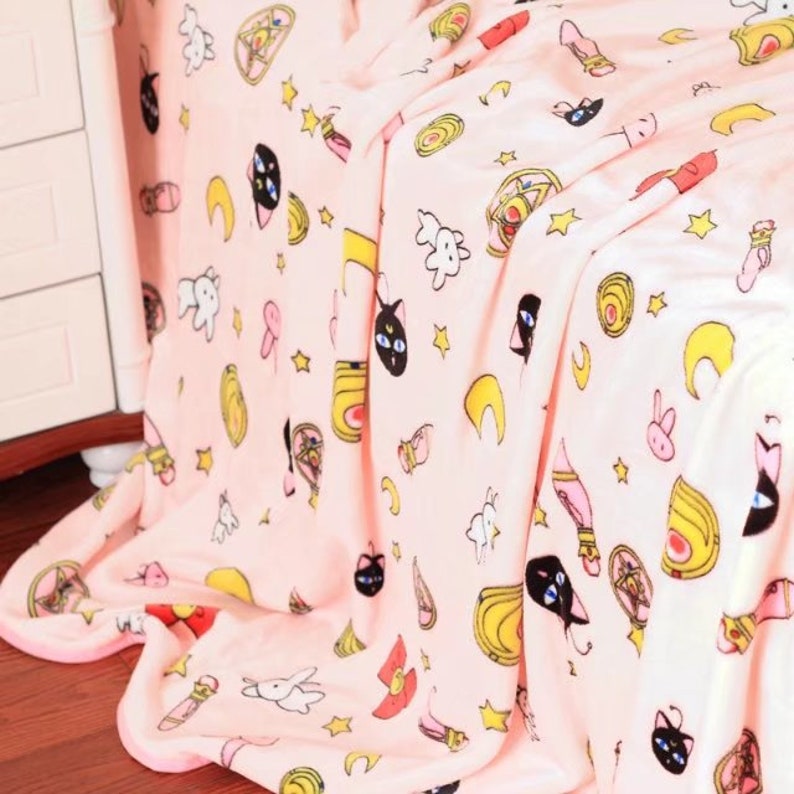 I love Sailor Moon and I love blankets, especially soft and cozy ones, so of course I had to share this Sailor Moon themed blanket from the shop SailorMoonStudio which will run you $16.09+ depending on the size that you get the blanket in.
I think that all of these Sailor Moon themed slippers are really cute and look super cozy, I also love pretty much of the washi tapes that are listed here and here.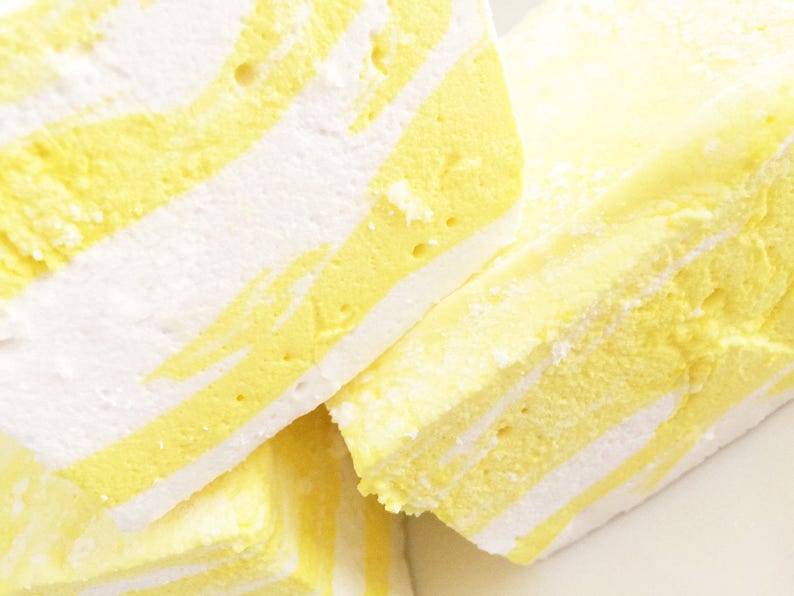 These Lemon Sorbet Swirl marshmallows from the shop SugarpopBakeshop sound really tasty. A set of these will run you $18.95 but they sound tasty so I think it's worth it.
Some other tasty sounding treats from this shop would have to include this Cake Batter fudge, these red velvet cake truffles, cotton candy marshmallows and lastly these neapolitan marshmallows that look so fun.
And those are all of my picks for the month, yes, a total of eleven and I'm not sure why I settled on that but it felt right so I am leaving it that way. I think this is a good mix of things and there are a couple of items and shops that I am eyeing purchases from, so you might see some of these things in future Try It Tuesdays.
What are some of your favorite Etsy shops?
Twitter | Instagram | Personal Instagram | Pinterest | Bloglovin'
Blog Posts You Might Also Enjoy: Etsy Finds April 2020 | Favorite Etsy Shops #1 | May TBR List