It is time for me to share too many items that I found on Etsy and really enjoyed with you guys, I think this is extra important this month since everything is shut down and if you want to support smaller businesses then this will for sure be a post for you, so let's dive into all the random bits and bobs from Etsy this month.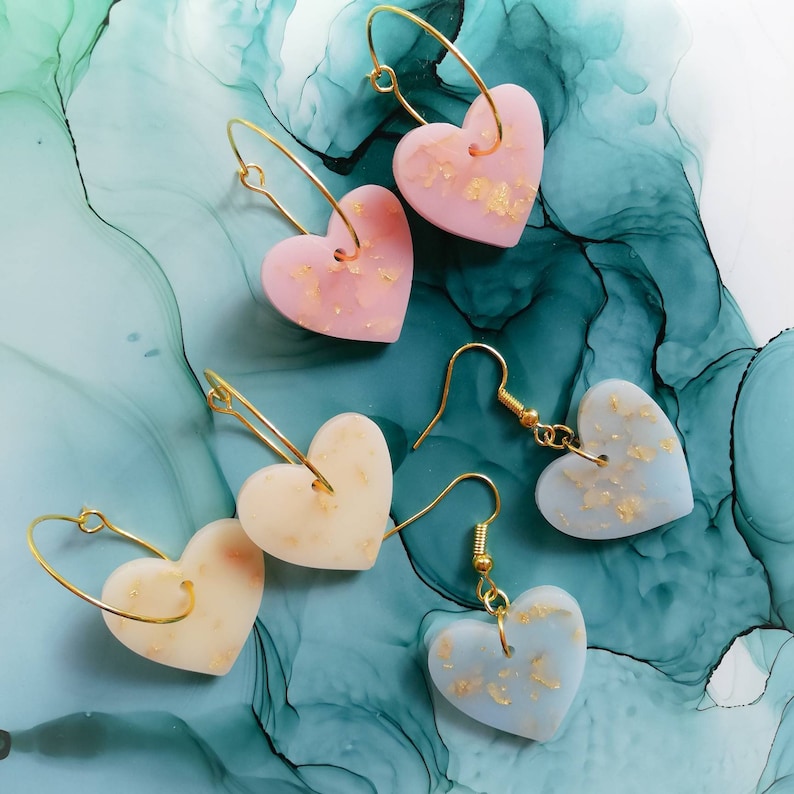 I am going to start this month out by talking about these cute little Pastel Heart Earrings, these come from the shop KarenHornFineArt and will run $13.02 per pair.
This shop has a lot of really fun and really pretty resin made jewelry but I picked out just a few extra pieces to share with you guys, starting with these pink and gold triangle earrings, I really love these navy and gold drop earrings and the last pair would have to be these UV teardrop earrings that are super bright and really fun.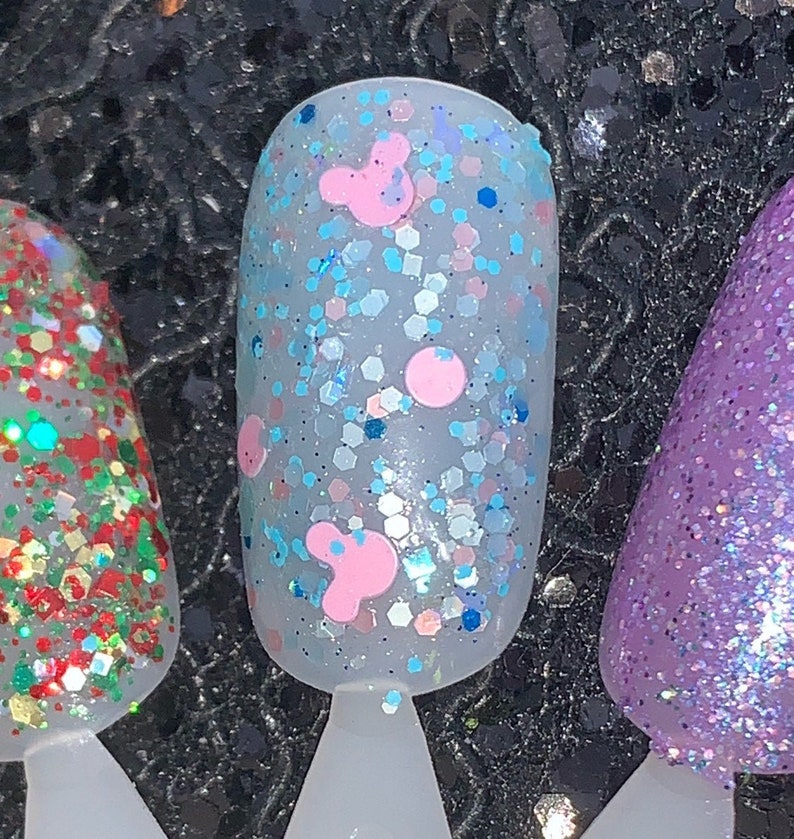 I love cotton candy, Disney and nail polish so this is for sure one that I had to include this Mickey glitter polish from GeekyGirlUniverse. Each polish will run you $10.00 which is a fairly standard price for indie polish.
This shop has a lot of really fun glitter polishes but I picked a few out to feature. I really like this Not So Scary themed glitter and can see myself picking this one up for Halloween. My other picks have to include this Spring Equinox themed one and this This Is Halloween themed one.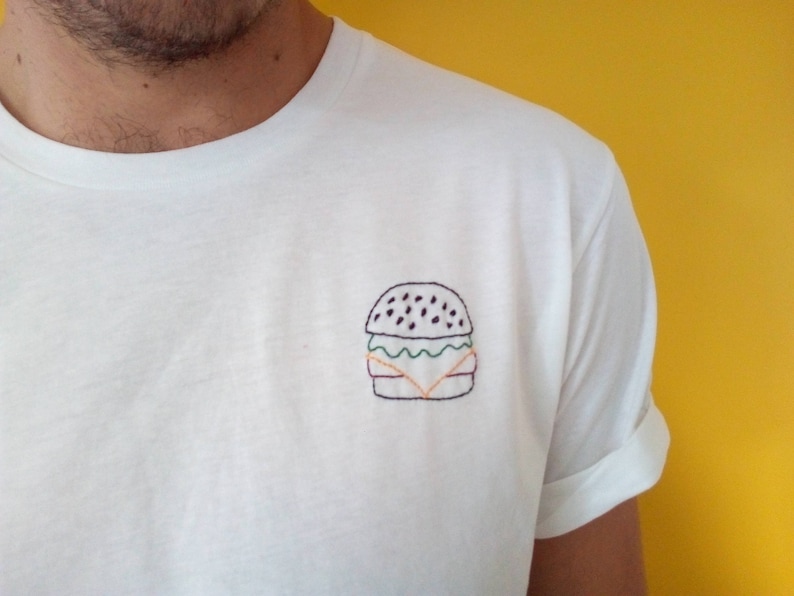 I don't know what it is about this but I really love this one. This Cheeseburger Embroidered T-Shirt is from the shop EarthConnexion and will run you $25.91.
I really like this simple Cactus Tee, I really like this simple little Be Kind Tee and my last pick from this shop has to be this Saturn Tee Shirt.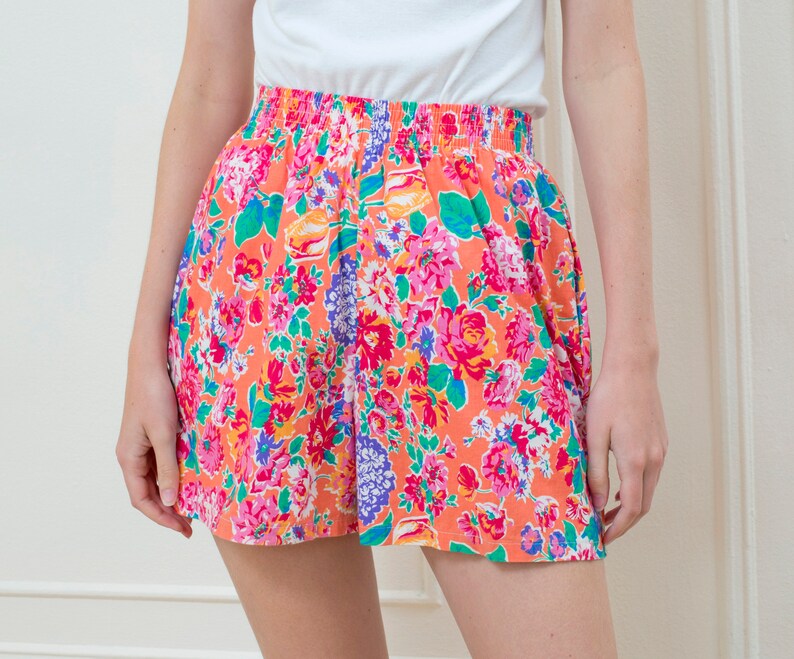 I love a vintage find and these shorts really speak to me, these Floral Shorts are bright and perfect for summer, they will run you $45.00 which I think is a little bit steep. You can pick these up from the shop strangecargonyc.
This shop does have lots of fun vintage finds in it like this Camp Sunshine Tee, this Cotton Ruffled Blouse and these cool Floral Wide Leg Pants. I also really love this Floral Sundress too.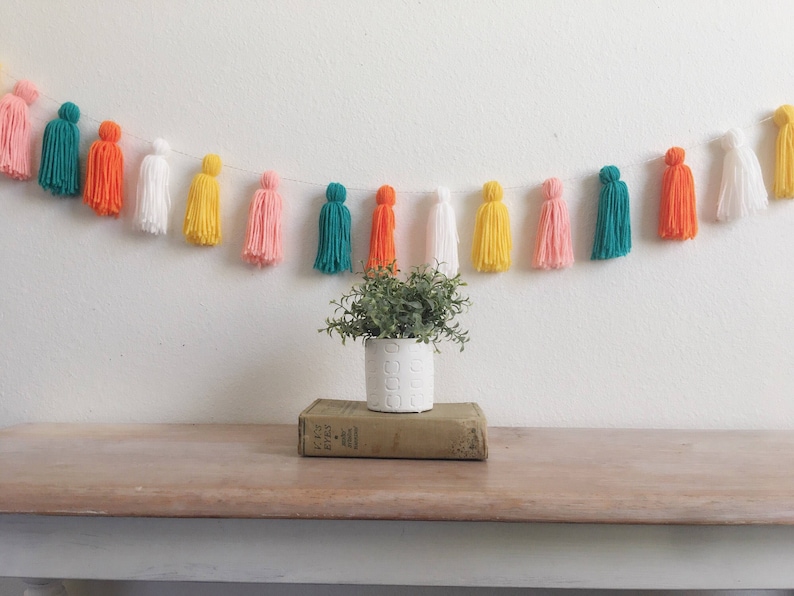 I think this Yarn Tassel Garland is really fun and would really perk up a space right now. This one starts at $21.50 and goes up depending on the length you get, you can pick up your very own at the shop TasselsGaloreIG.
This shop makes a lot of really fun tassels, I really like this kind of girly mix of colors and wood beads in this garland, I also really like this neon colored one and my last pick would have to be this cool colored tassels.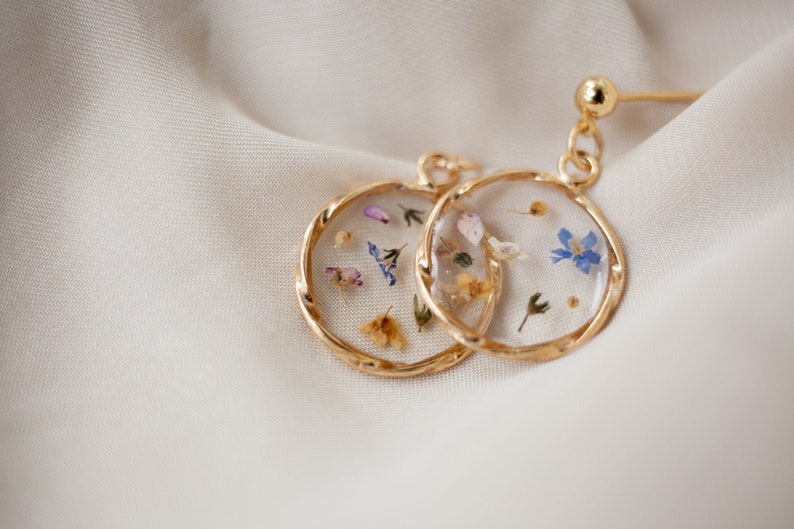 I love pressed flowers and these adorable dainty little Pressed Flower Dangle Earrings are too cute to not include, these are from the shop WhitePetalStore and will run you $32.50.
These other Pressed Flower Dangle Earrings are adorable too, this Floral Bracelet is so simple and these Pressed Flower Stud Earrings.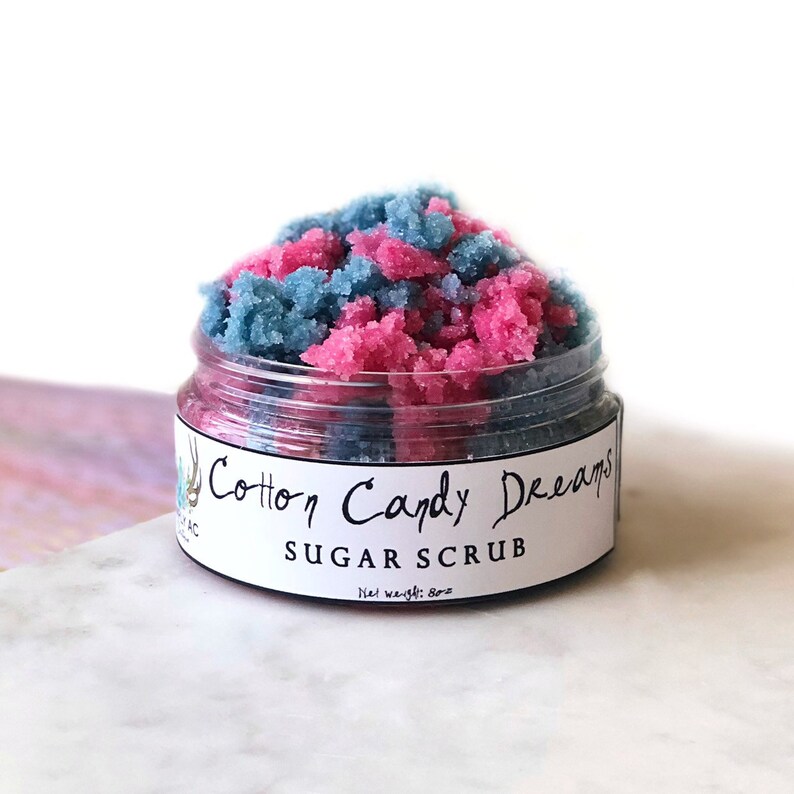 I love cotton candy, which I have mentioned in this post once already but I love it. This Cotton Candy Sugar Scrub sounds great and I might have to pick it up at some point. This one is $16.11+ depending on the size you get and comes from the shop ShopSimplyAC.
This is for sure a shop full of body care items and I love that type of shop. They have so many things that sound really nice like this Salted Caramel Donut Bath Bomb, this Strawberry Jelly Donut Bath Bomb, this colorful Citrus Scrub, and lastly this Strawberry Fields Soap.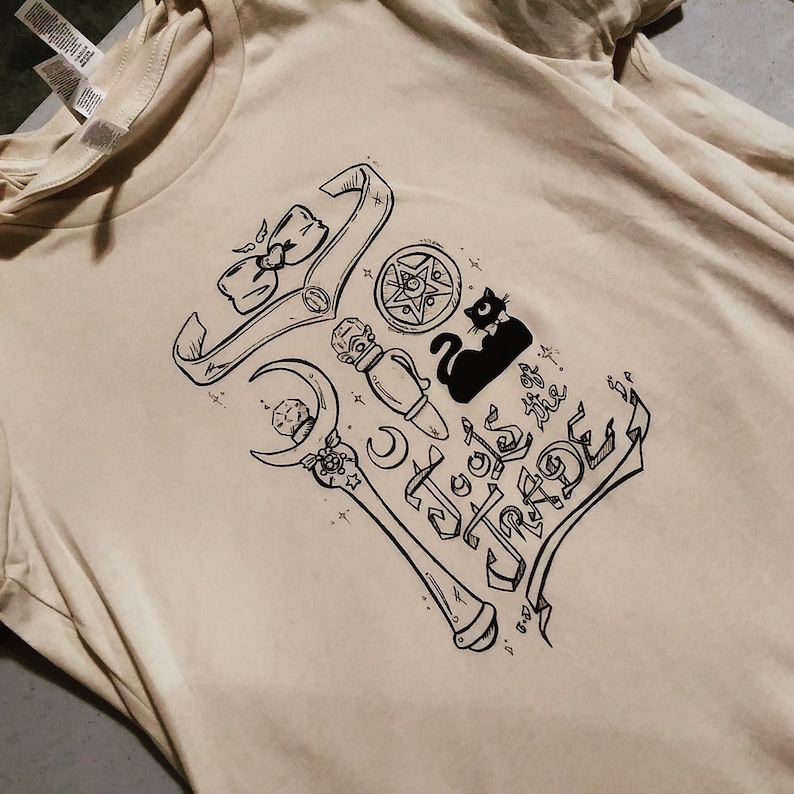 I love this Tools of the Trade Tee Shirt from the shop jsheisaninja and will run you $15.00.
This shop doesn't have really have much of anything else in it, it does have this shirt in Grey which I think is pretty cute too but other than that I don't really have anything else to share with you guys from this shop. I do really love this tee though so I really wanted to share it with you guys.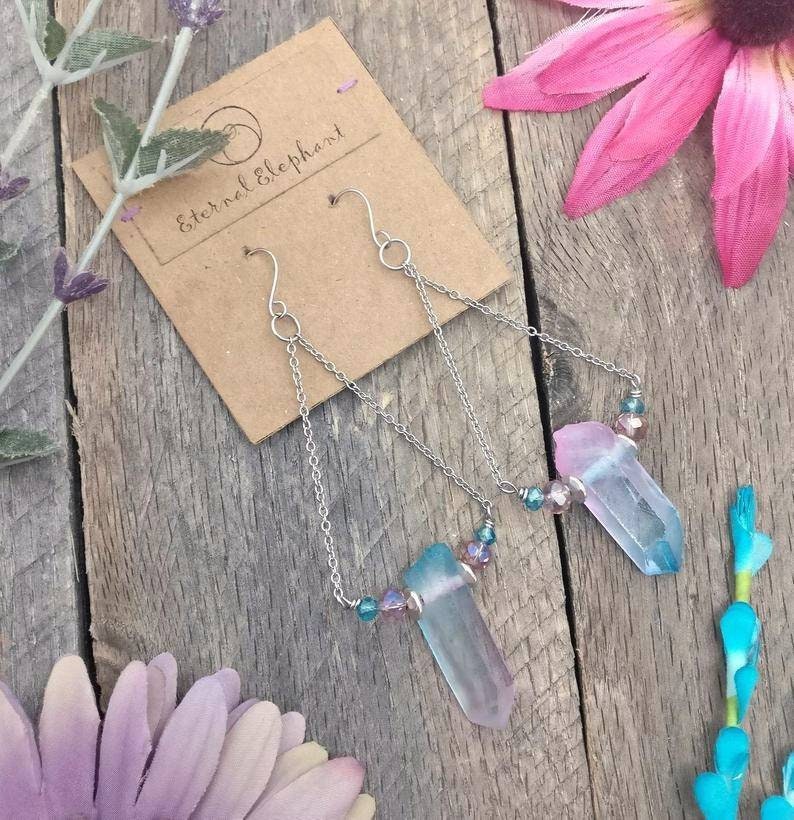 I love crystals and I love how pastel but cute these Cotton Candy Quartz Earrings are. These are from EternalElephantShop and will run you $16.50.
This shop has a lot of really pretty jewelry including these really simple hoop earrings, this stunning pendant necklace that I just love. I think these bright pink crystal earrings are also really nice and the last thing from this shop would have to be these hoop gemstone earrings.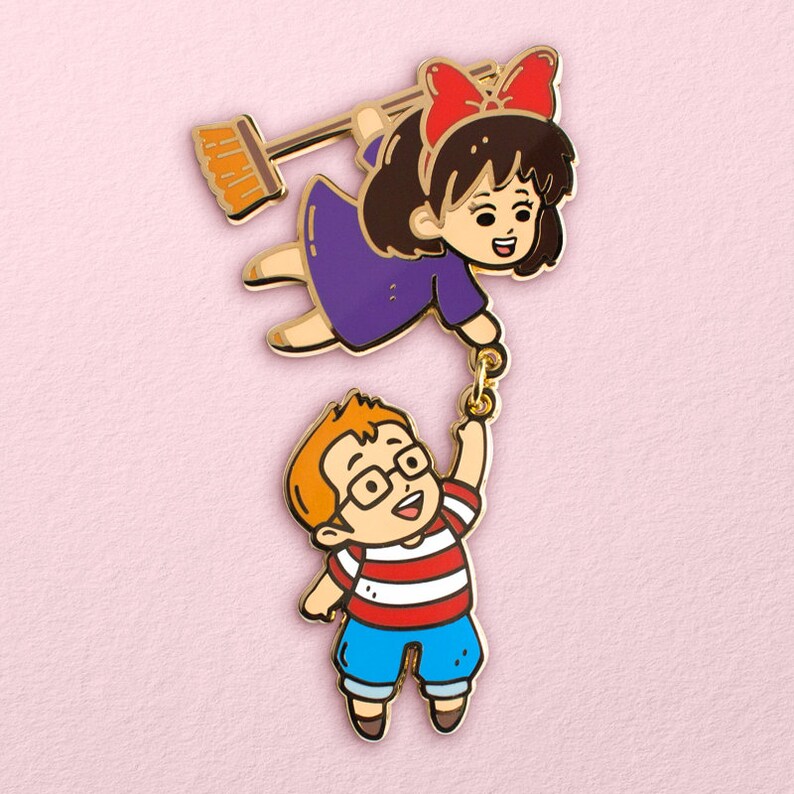 I think that this Kiki and Tombo Pin is really simple but it's also really adorable. This is from the shop IAmLunaSol and will cost you $16.15
This store has so many really adorable designs in it like these My Hero Academia Snack Key Chain that I really love. I like how simple this Melon Soda Float Pin is, these Cat Apples are also adorable, this Mage Cat Pin is really great too. The last thing is this Miss Snooty Cat Pin.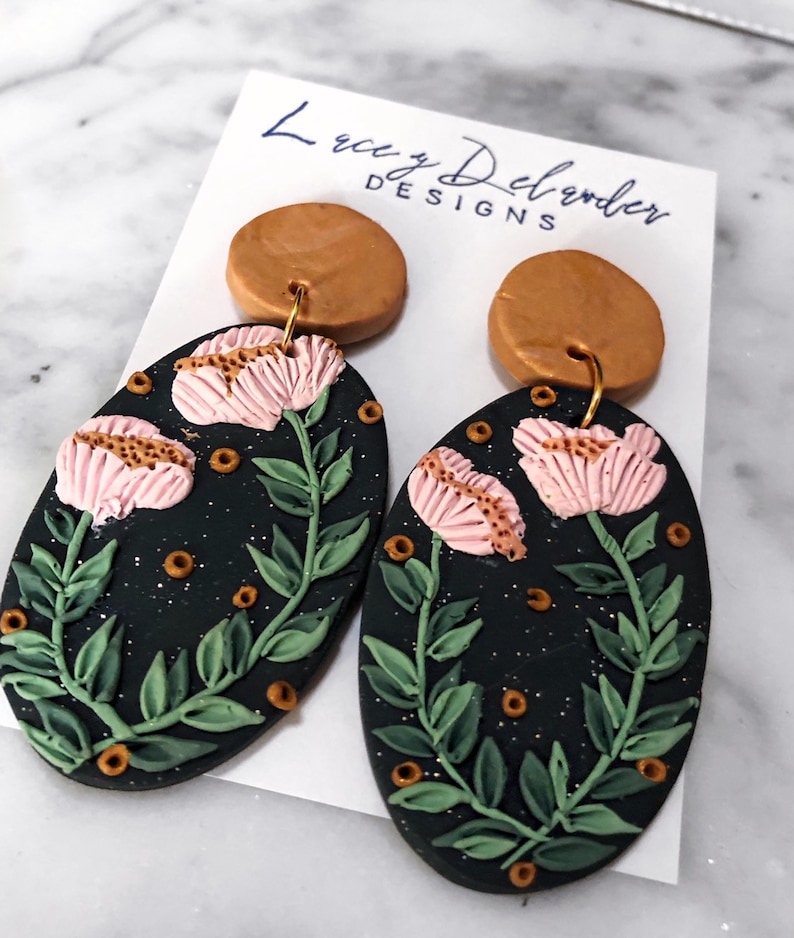 I don't know why exactly but I have been really loving earrings made of Clay and these Hand Sculpted Floral Earrings are stunning, these are tiny little works of arts. These are from LaceyDelawderDesigns and will cost you $18.00, which I think is a really great price.
This shop has a bunch of really stunning earrings that I am big fans of, like these blue floral earrings, these mustard earrings look really nice as well. I love these gold leaf earrings that come in light blue and dark blue.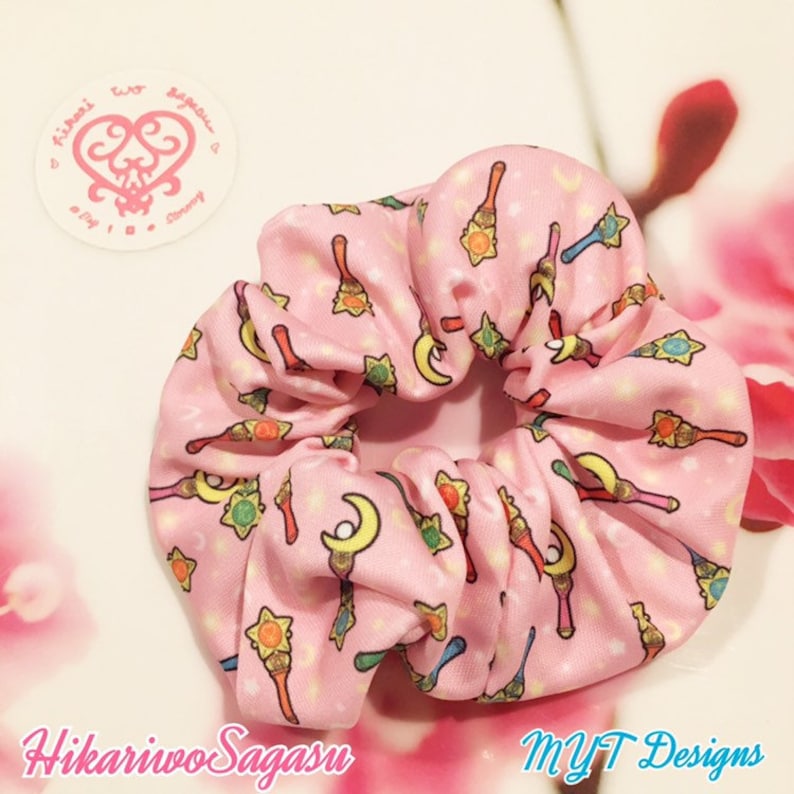 I have cute a good chunk of my hair off so I cant pull it up quite as well as I once could, but I still wanted to share this super adorable Sailor Moon Themed Scrunchie from the shop HikariwoSagasu and will cost you $5.00.
They have some really adorable scrunchies that are just too cute. They have an Outer Senshi themed one, this Jiji themed one, this Chibiusa themed scrunchie, this Adventure Time one and lastly this simple Spring Floral.
And those are all of my picks from the month of April, a pretty good mix of things though mostly fun ones and colorful themed things, I didn't really mean for that to happen but it did.
What are your favorite Etsy shops?
Twitter | Instagram | Personal Instagram | Pinterest | Bloglovin'
Blog Posts You Might Also Enjoy: How Much Does My Face Cost? | March Etsy Finds | March 2020 Favorites