Working from home and pretty much not going anywhere means that I have had extra time to sort through Etsy and find all kinds of cool things, so many things that I actually thought about sharing more than the dozen things that I usually share, but I decided against that so not to overwhelm. So, let's just dive in and talk about a dozen of the fun things that I have found recently on Etsy.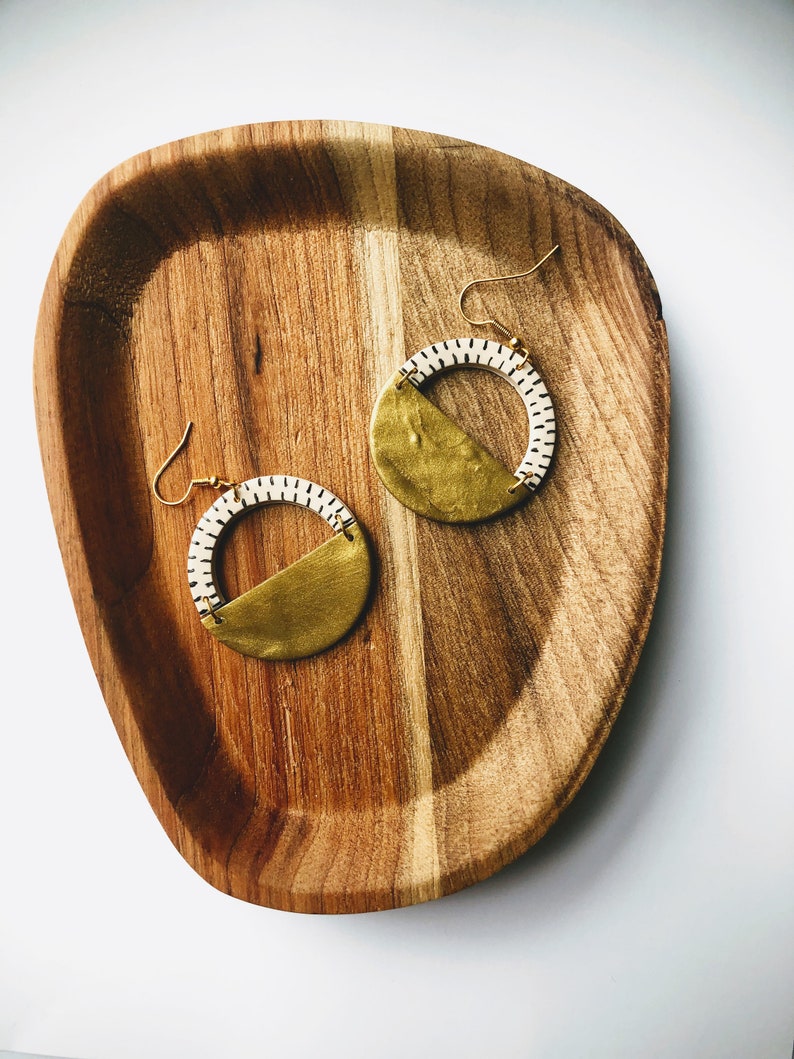 First, up for this month are These Black and Gold Clay Earrings, these are from the shop MadeByMeghanaCo and will run you $22.00 per pair.
This shop carries a bunch of different and fun clay statement earrings, which is something that I majorly into at the moment, I hope this becomes a trend that hangs around for a little while.
Some of my favorite picks from this shop include these really fun Red Geometric Statement Earrings. I like these Blue and White Geometric Arch Earrings as well, they are kind of simple but really fun. These Minimalist Crescent Moon Earrings are also really pretty and have a touch of color. My last pick has to be these Navy and Gold Disc Earrings that I am going to have to get my hands on.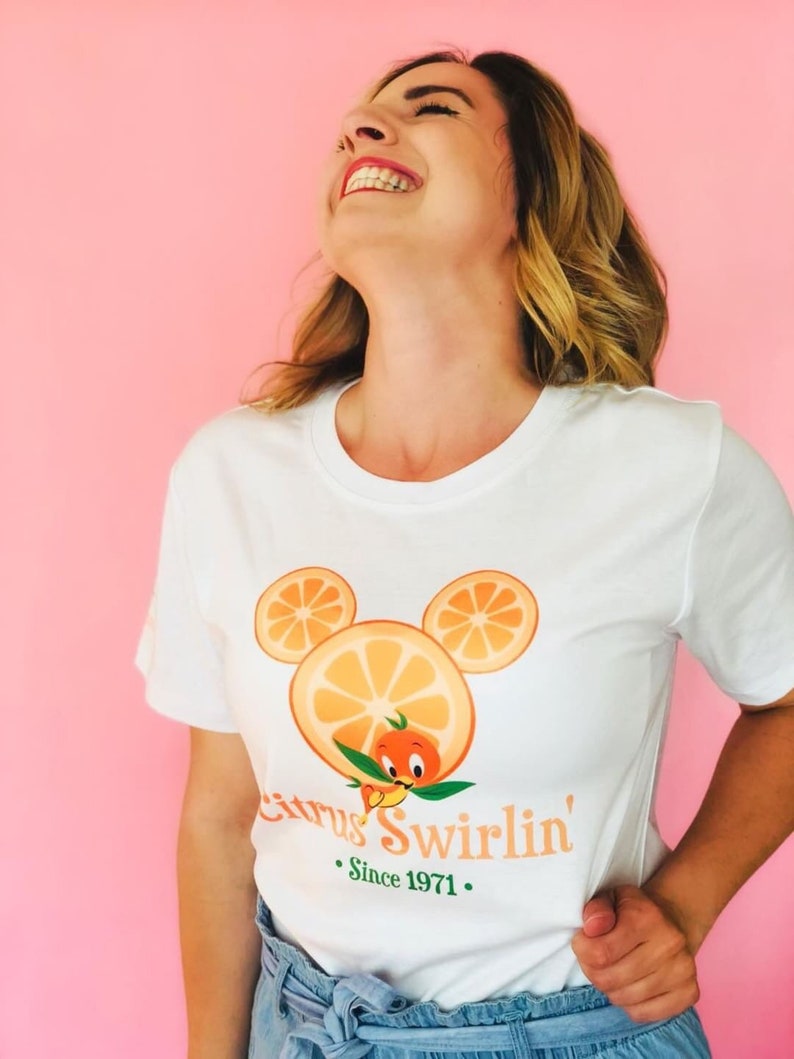 I think this next pick is just too adorable that I had to include it, This Orange Bird Tee Shirt from the Etsy shop TheBraveLittleTailor will run you $30.00+ depending on the size that you get.
This is one that I know I am going to pick up for myself and add to my collection, I just think it's too cute not to.
This shop has too many cute things but I have narrowed it down to a manageable amount of items, it was hard though.
My picks from this shop include this Watermelon Tote Bag, this Sweet Treat Dress, this Donald & Daisy Skirt, This Chip & Dale Makeup Bag and this Lotso Bear Tee.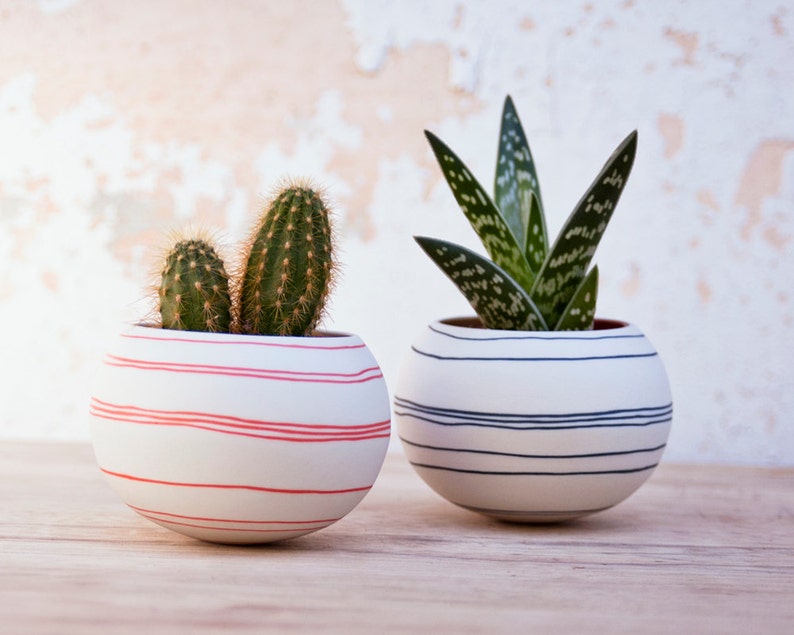 I don't have much of a green thumb myself but I think these simple Striped Cactus Planters from the shop wapa are really adorable. These will run you $42.00 apiece.
You guys know that I like to share additional things from the shops I feature with you guys, but this shop doesn't have anything other than these striped little planters so I can't really share anything else from this shop with you guys.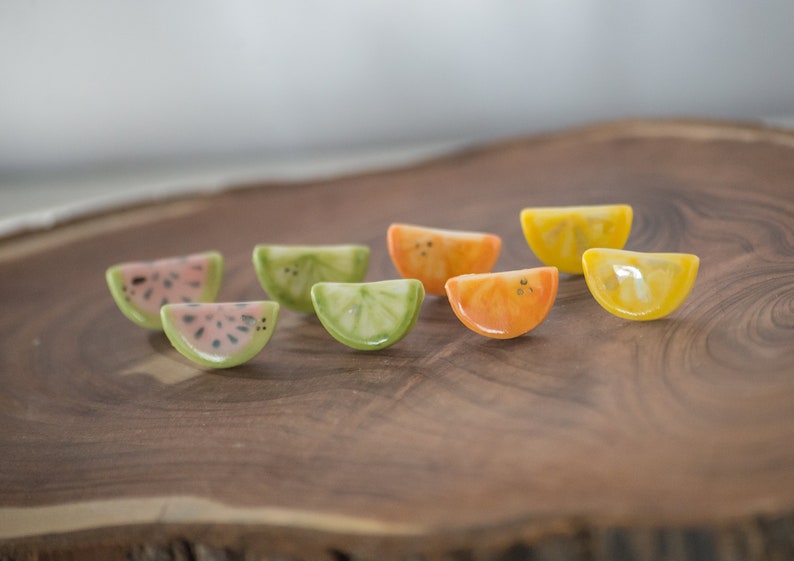 These Fruity Wedge Earrings are right up my alley. These come from the Etsy shop mintelaine and will run you $18.00 a pair.
These Candy Corn Earrings are really fun and seasonally inappropriate at the moment but still cute. This Lemon Pin is super adorable. These Cat Pins are really fun and adorable. And my last pick is a pin set, this Star and Moon Set is really adorable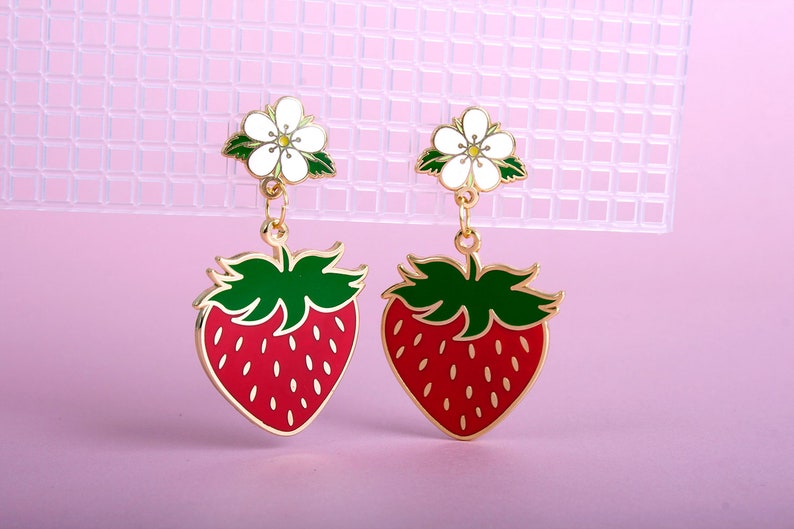 My next pick is too adorable and very springy if you ask me, these Strawberry Earrings come from the shop TitinaStore and will run you $18.75.
This shop has so many cute things like these Rainbow Heart Puff Earrings, this Lime Bag is also adorable, I think these Lemon PomPom Earrings are really adorable. My last pick from this shop is this Ghost Bag that I really love the look of.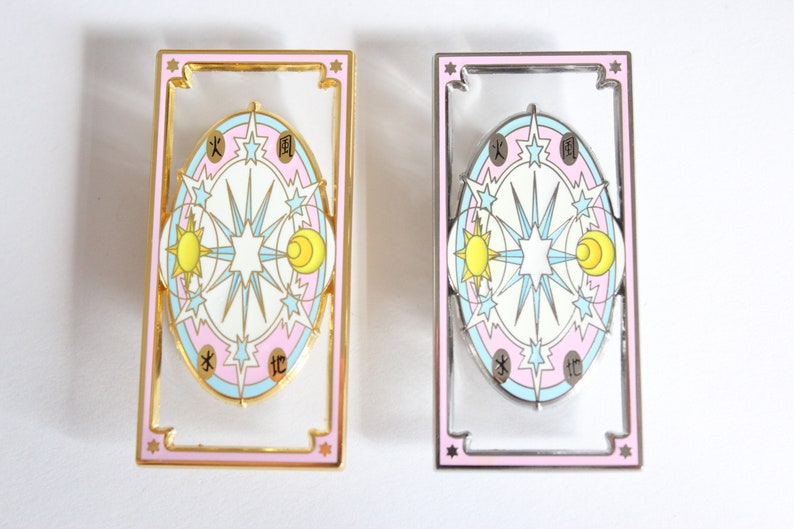 I love these Cardcaptor Sakura Clear Card Pins that come from the shop theLittleSurprises and will run you $15.00+
My extra picks from this shop are all Tangled themed because they are adorable. First is this Princess Rapunzel Pin, next has to be this Rapunzel's Tower Pin and my last pick has to be this Snuggly Duck Tavern themed pin.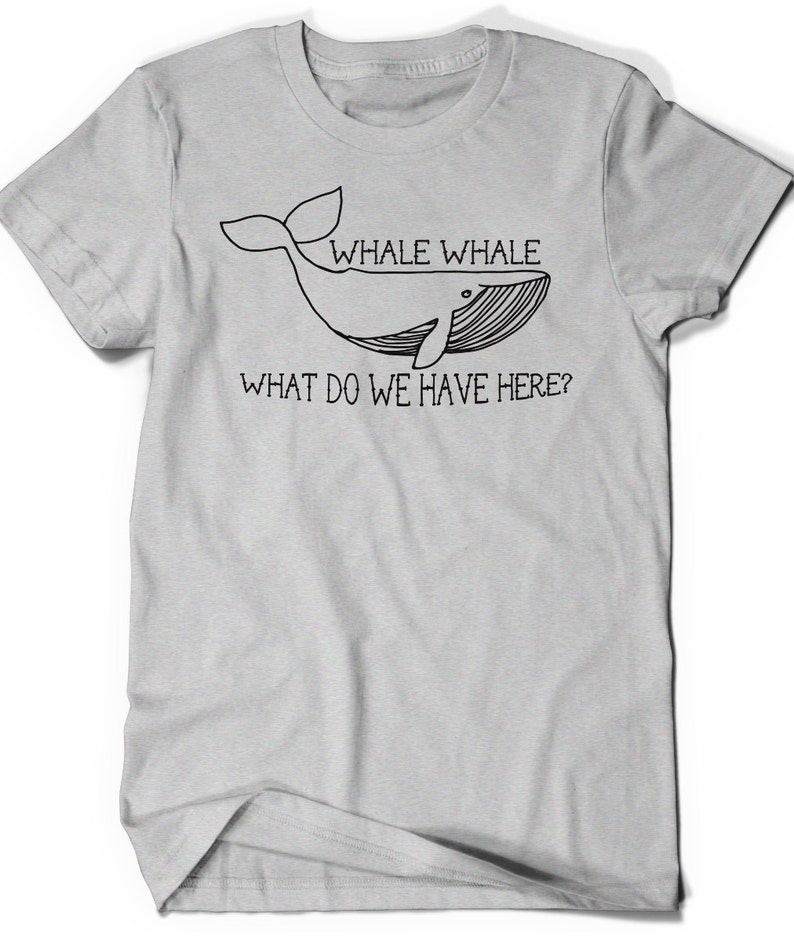 I think that this Whale Whale Pun Tee Shirt is simply adorable, it might be a little cheesy but I love that about it. This comes from the shop BoooTees and will run you $14.39+
This shop has some really fun tees and I have to share some with you guys. I love this All Booked Up Tee. This Hit The Road Tee is also really cute, I like the design of it a lot. I think this Adventure in a Bottle Tee is also super adorable. I think my last pick from this shop for sure has to be this Cat in a Pocket Tee, which is something that I really love.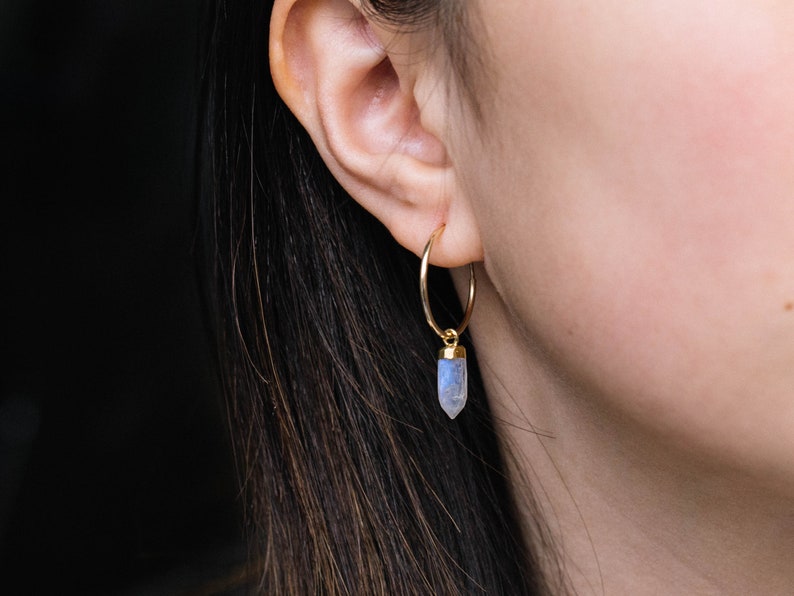 I love how simple these earrings are but they are also up right up my alley. These Dainty Rainbow Moonstone Hoop Earrings are from the shop SimplyDaintyJewelry and will run you $38.00 for a pair.
Believe it or not, this shop has a lot of really pretty and simply jewelry items. This Star Choker is really trendy, this Circle Interlocking Necklace is really simple but cute. I love this Zodiac Coin Necklace and my last pick has to be these Dainty Pearl Threader Earrings.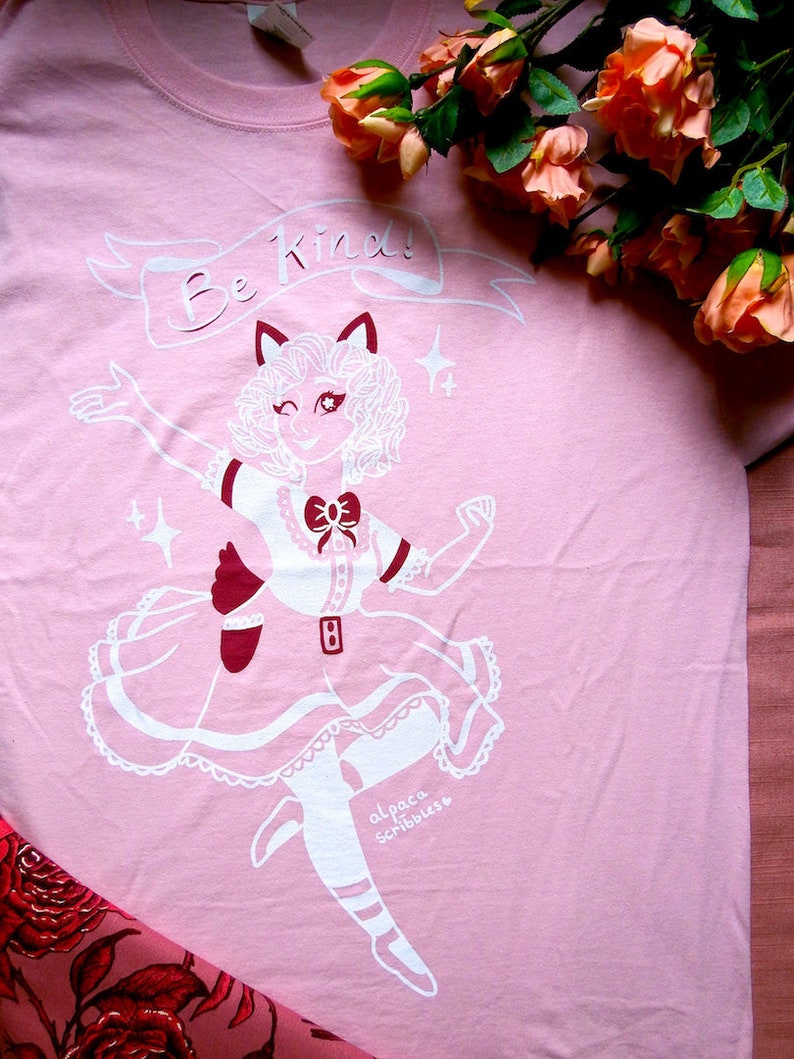 I love Magical Girls and I think that this Tee Shirt is simply adorable. This is from the shop AlpacaScribbles and will run you $18.45.
I try to avoid shops like this because I like to share other fun things that I find from shops, but this one doesn't have anything else in it other than this tee so I can't do that. I'm not sure how I didn't check into this before I started writing this list, but I still wanted to include everything so that is why you guys are still seeing this one. I think this tee shirt is adorable and still deserves to be seen, I just wish that they had some other designs to feature.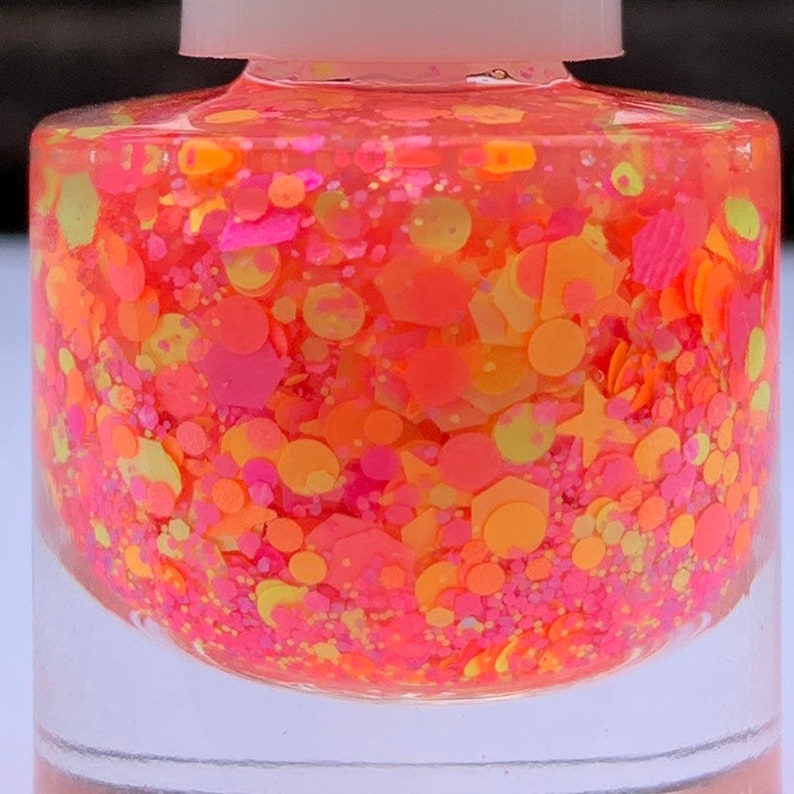 This wouldn't be an Etsy finds list from me if I didn't include a nail polish, now would it? This really fun Sunshine Lollipops glitter polish is so fun and one that I really want. This is from candylacquer and will run you $9.00
I love this Frozen Fairy glitter mix, this one in Razzle Dazzle is also really fun. Unicorn Bubbles is a really simple mix but is really fun, Sugar Shock is probably my last pick from this shop.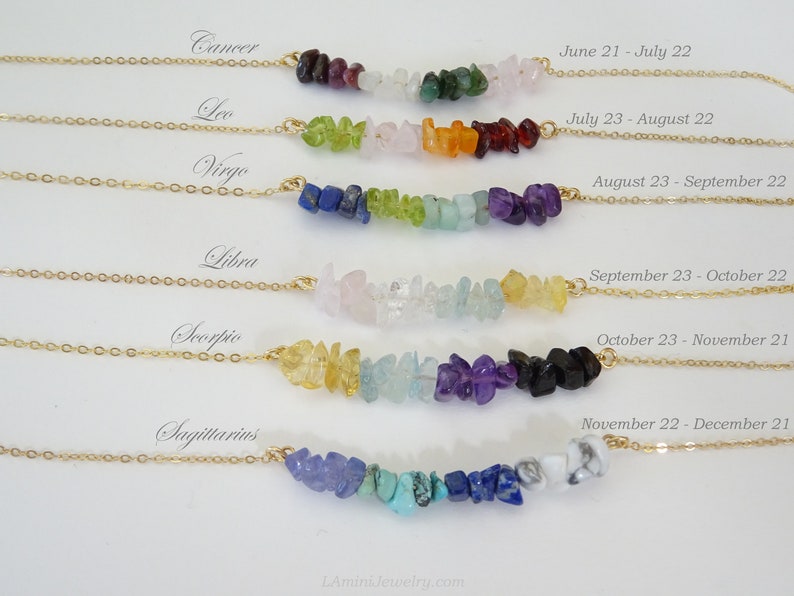 I think these Zodiac Crystal Necklaces are really fun, this is from the shop LAminiJewlery and will run you $37.00+
This shop has all sorts of pretty stone Jewelry, such as Raw Moonstone Necklace, this itty bitty Emerald Necklace, I love this Initial Necklace as well. My last pick from this shop has to be this Clover Bracelet.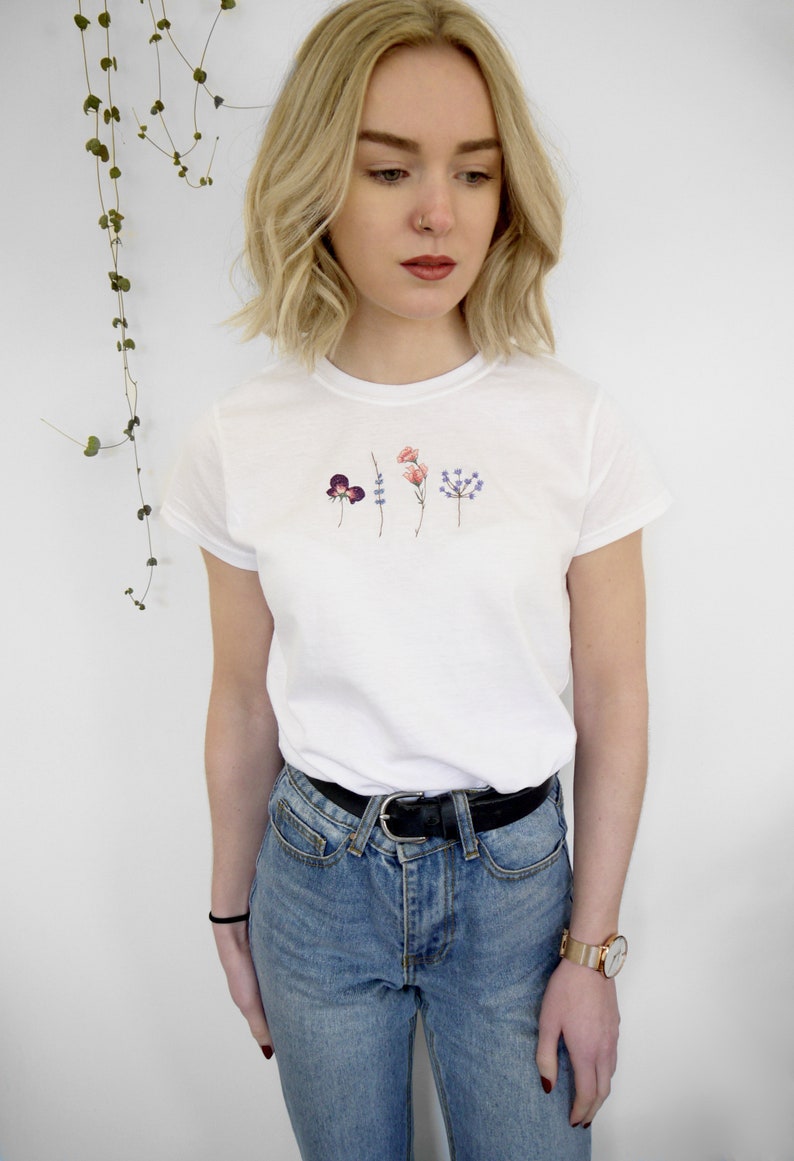 My last pick for this month is this Embroidered Wild Flowers Tee Shirt. This one is really simple but I think it's super adorable as well. This is from the shop LintAndThread and will run you $49.21.
This shop has a bunch of really pretty hand embroidered items such as this tiny little Bee Tee. I like this lush greenery Personalized Tote Bag that you can get from this shop, I also really like this fun Peony Jumper that is very busy but also very pretty. I think my last pick from this shop has to be one of the prettiest things that I've seen in this shop, which is this Butterfly Collared Button Up Shirt that I think is simply stunning and so impressive.
I think I have a really good mix of things for this month and a bunch of things that I really want to get my hands on, I can feel my wallet yelling at me already. I am super happy with all of these finds.
What are some your favorite Etsy finds?
Twitter | Instagram | Personal Instagram | Pinterest | Bloglovin'
Blog Posts You Might Also Enjoy: First Impression Friday: Colourpop x Sailor Moon | February 2020 Etsy Finds | Try It Tuesday: ShopLeebrick