Hello there! I can't believe that February is halfway over, this month is really flying by, maybe it feels that way because January was so long or that February is a short month, either way, I can't believe it is moving so quickly.  I was thinking about doing all things pink, red and hearts but decided against it since it is a couple days after Valentine's day, so this month's theme will be the usual random assortment of things.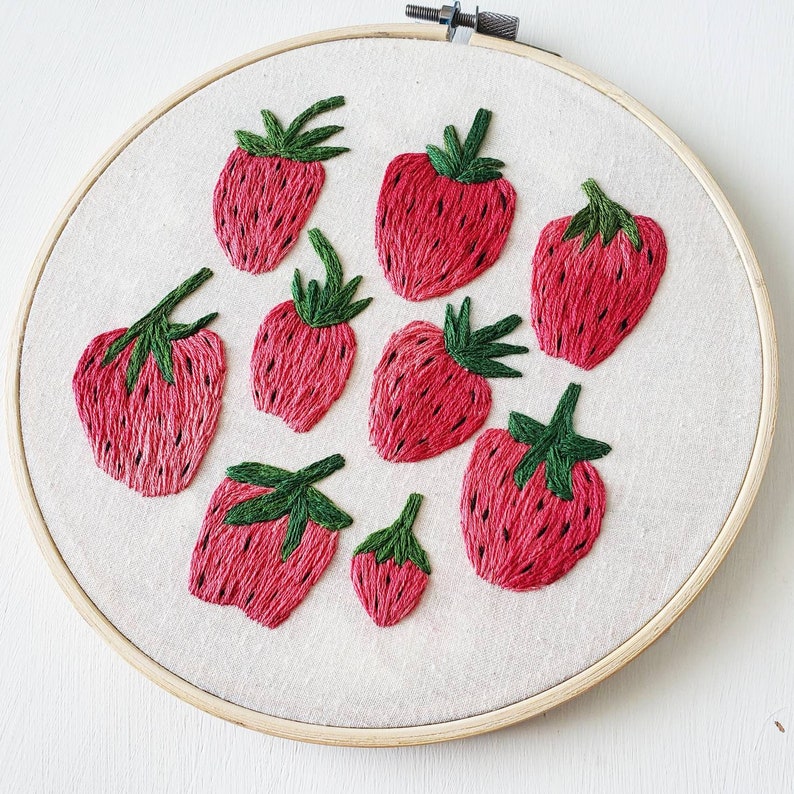 My first pick is this adorable Strawberry Embroidery Hoop from the shop SassStichEmbroidery. This one will run $70.00 and is 7″.
This shop does not have very many things listed at the moment but I still wanted to share a couple of the things that caught my eye like this Fresh hoop that is so fun. I also really like the look of this Flowers & Knots hoop, I think this one is super detailed and very pretty.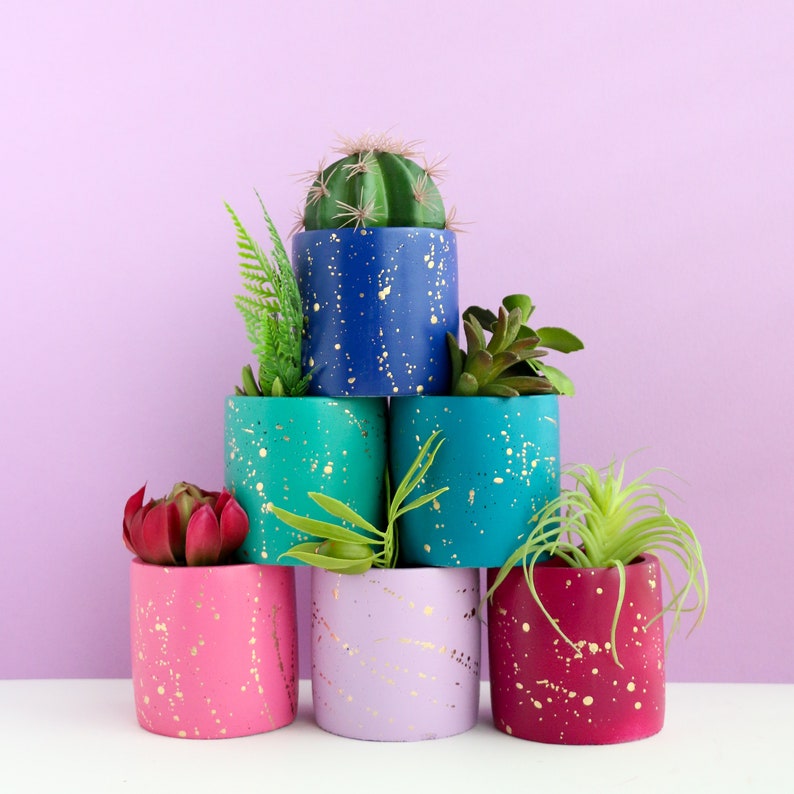 I think these Gold Splattered Cement Planters are so simple but so cute and I love all of the colors that they come in. This is from the shop kailochic and will run you $16.00.
I think this Marble Print notebook with blank pages is so cute, I don't need any more notebooks in my life but I still wanted to share. I also really love this Confetti throw pillow, I would never use this probably but I love the look of it. My last pick from this shop would have to be these super cute Heart pots.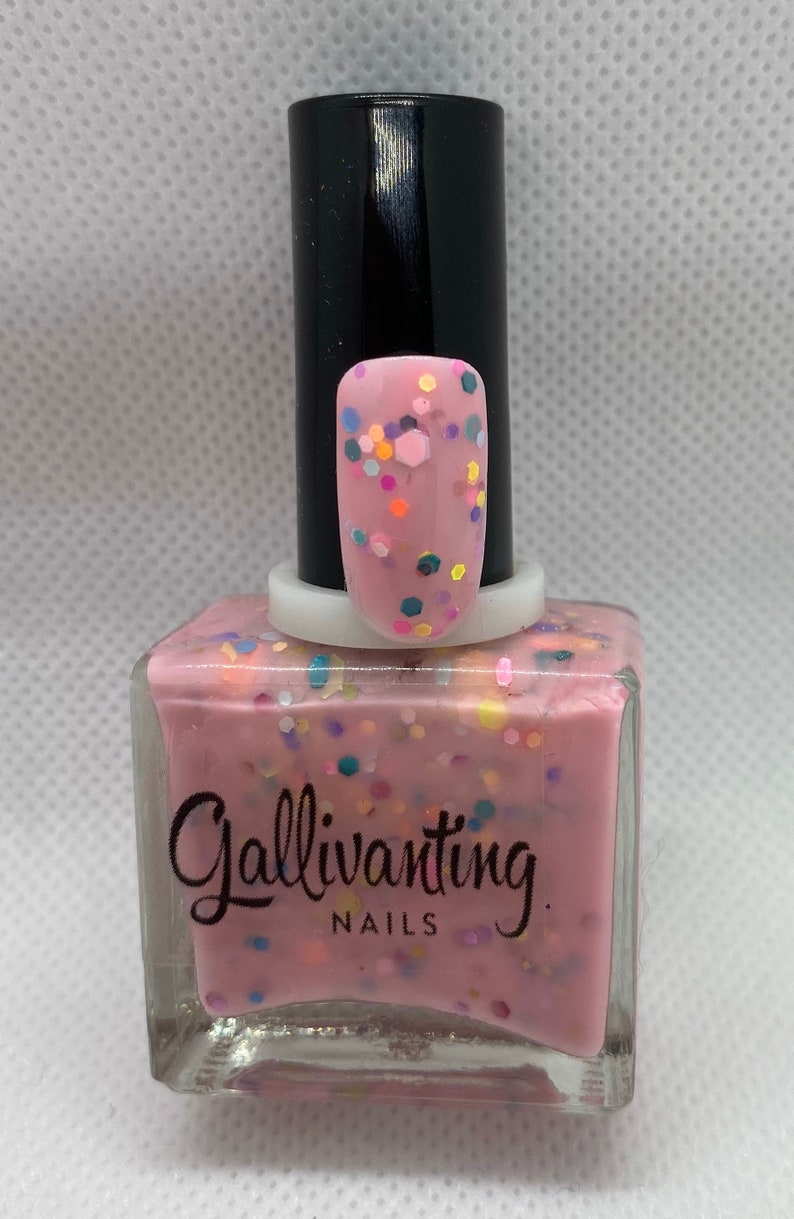 I don't know what it is but I have really fallen for jellies and crellies, they are just super pretty and I like the look of them. This is a shade called Dream Chaser from GallivantingNails and will run you $8.75 per polish.
This is another shop that doesn't have a whole lot of product on it, I just really loved this nail polish and wanted to share it with you guys that.
Flowering Gum looks like a really pretty kind of crelly formula and it's an orange shade, which is something that I have been really loving, I think I'm just dreaming of warmer weather. I like #squashgoals too because it's orange and the name is great if you ask me. And the last polish that I am sharing with you guys from this shop has to be Treat, I just think this one is really soft and pretty.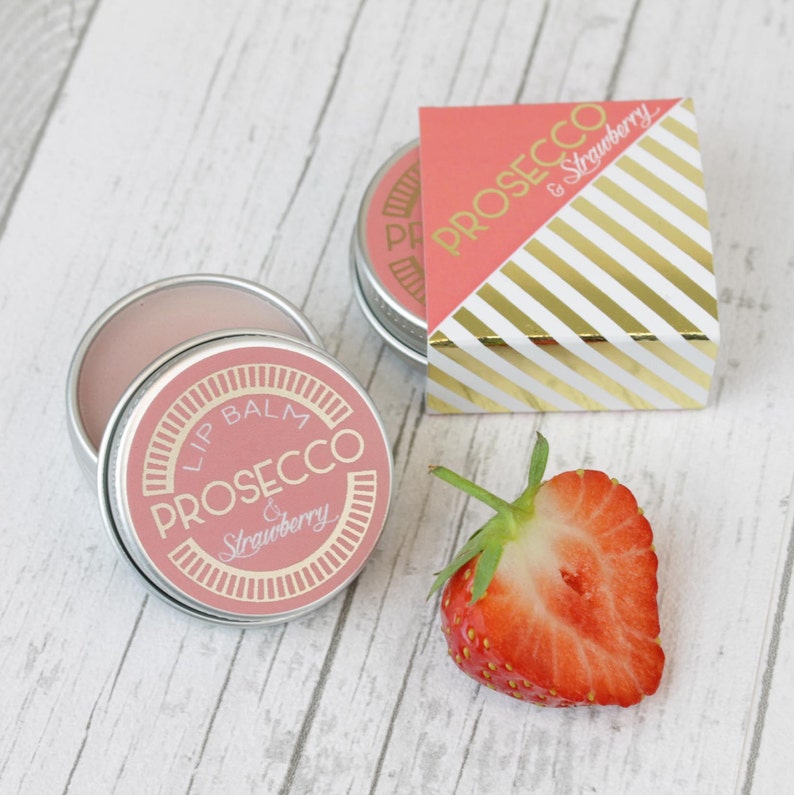 This next pick feels really Valentine's Day like to me but I still wanted to include it. This is a Prosecco and Strawberry lip balm from the shop HearthandHeritage, which will run you $8.02.
This shop has a bunch of other fun and cute things like these sparkle drops that make your drink shimmer and taste extra fruity.  I think these birthstone shaped soaps are really interesting and lastly, this passion fruit & vanilla candle sounds like it would smell lovely.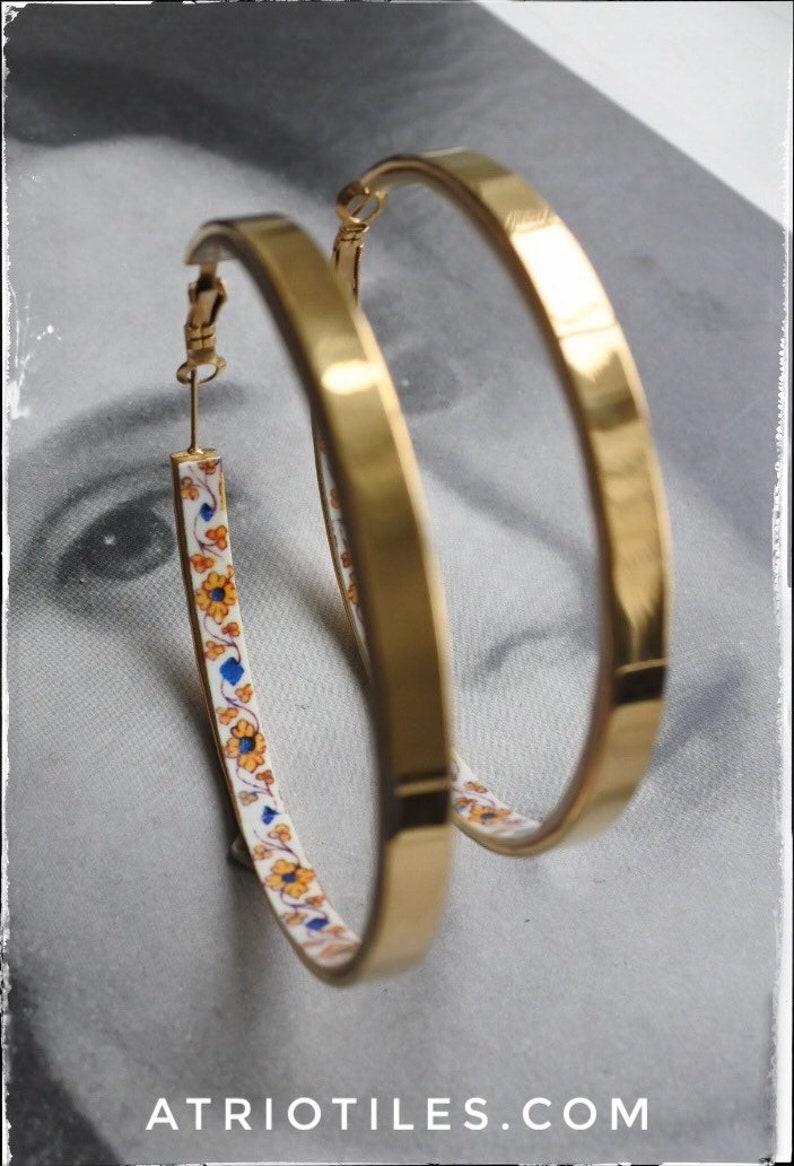 Up next are these really cool earrings, at least I think they are really nifty. These Tile & Stainless Steel Hoops are just so interesting to me. These come from the shop Atrio and will run you $53.50 a pair.
This shop has some really beautiful pieces that I simply love the look of, so picking out just a few things to feature was kind of difficult. I really love this hair barrette and kind of want to pick this one up for myself. These blue hoop earrings are also really fun, along with these black and white earrings.  My last pick from this shop would have to be these fun and colorful open hoop earrings that I think are just so fun to look at.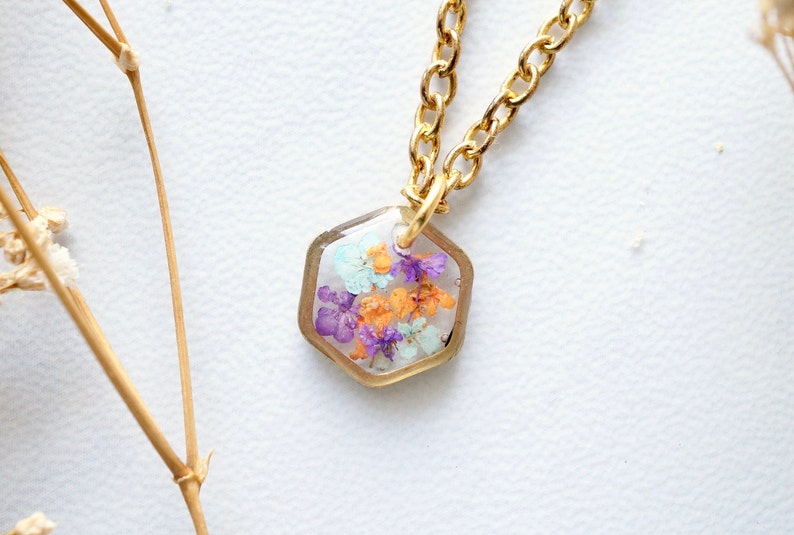 This is one of the more interesting pieces that I have seen on Etsy so I knew I had to include this. This is a Pressed Flower Resin Necklace, it comes from the shop AnnAndJoy and will run you $22.00.
This shop has so many really adorable things which include these fun Heart Shaped earrings, this 3D Triangle necklace and lastly Ombre Pressed Flower necklace.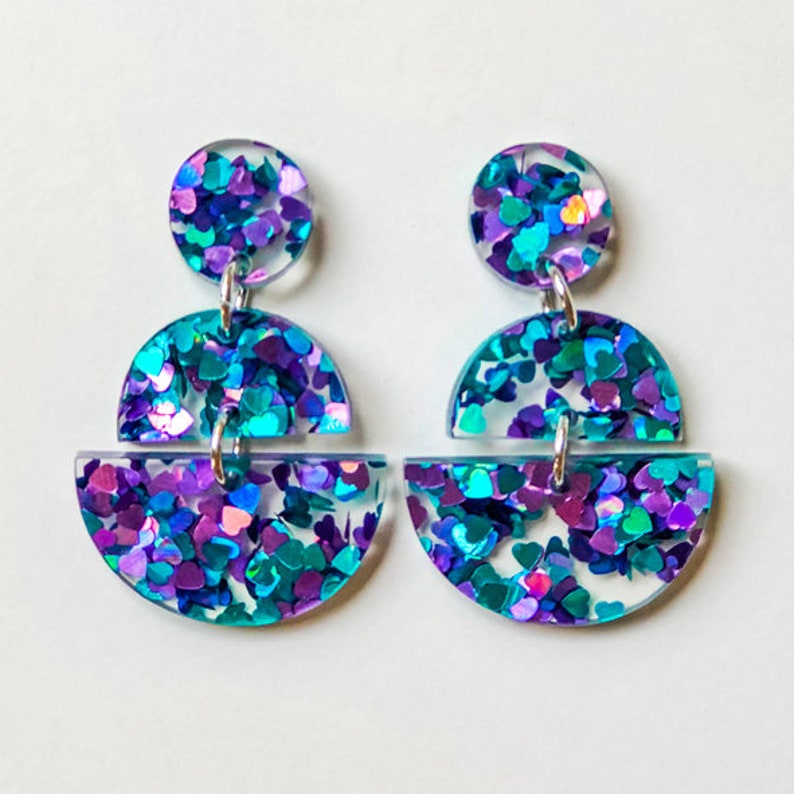 Another pair of earrings for this list, these are just too cute and too fun to not include in February's Etsy finds. These Heart Confetti earrings are from the shop HelloMissMay and will run you $30.13.
This shop has a lot of different types of products but tons of really colorful and fun things, like these Half Moon earrings. These little Cloud Stud earrings are really cute too. I also like this Can You Not? pin along with this fun DC poster.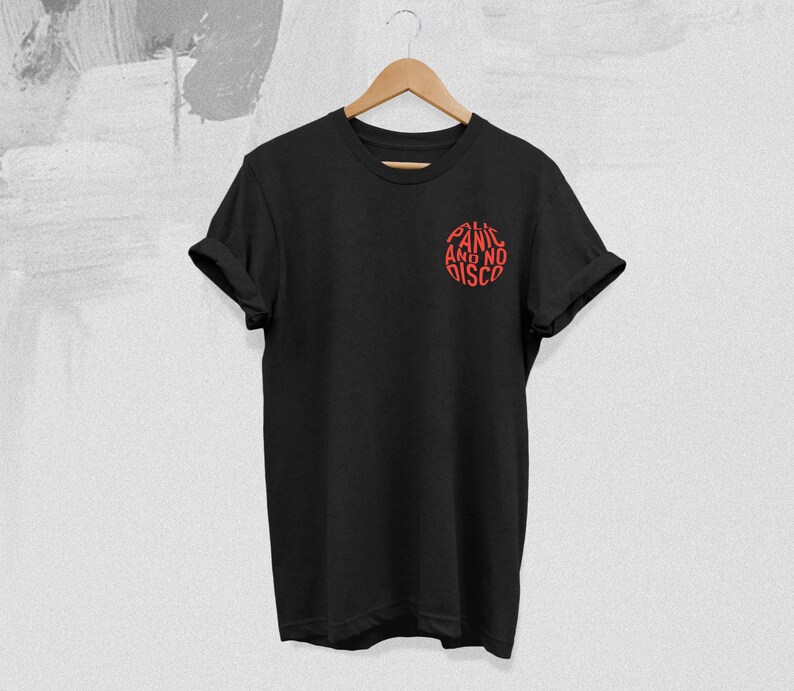 I am going to end up with this next pick, I'm not sure when but I love this too much to not own this, this is an All Panic, No Disco tee shirt from the shop OhShelb and it will run you $19.62.
While I love this shirt enough to feature it here, I will say that there isn't really much else in this shop that I really like the look of, I kind of like this Anxious Thoughts tee shirt but nothing else really catches my eye here.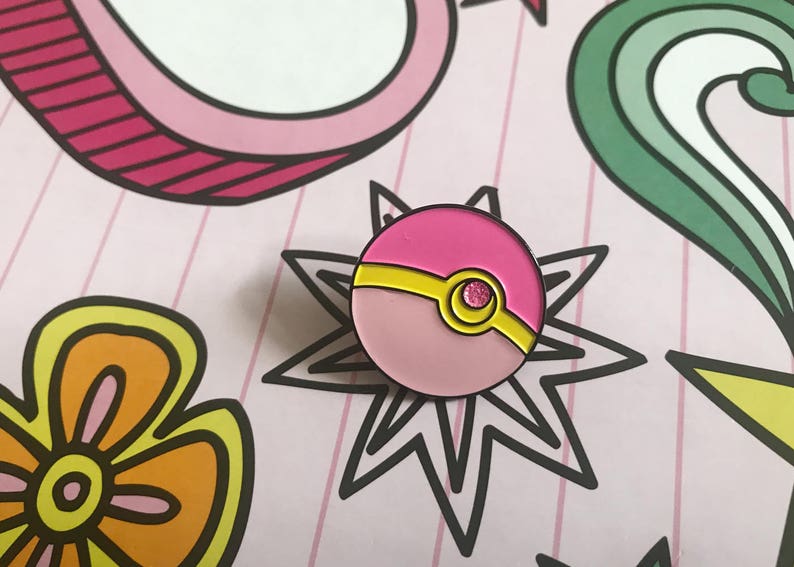 I won't lie, I'm not big into Pokemon, mostly just Pokemon Go, but I thought this crossover was really cute. This Sailor Moon Pokeball pin is from the shop DarkDevilsDesign and will run you $5.43 per pin.
This shop is pretty cute, like this Snorlax poster that I love. I think this Pikachu pin is cute too and I really love the look of this Pokeball Bow print square mini purse.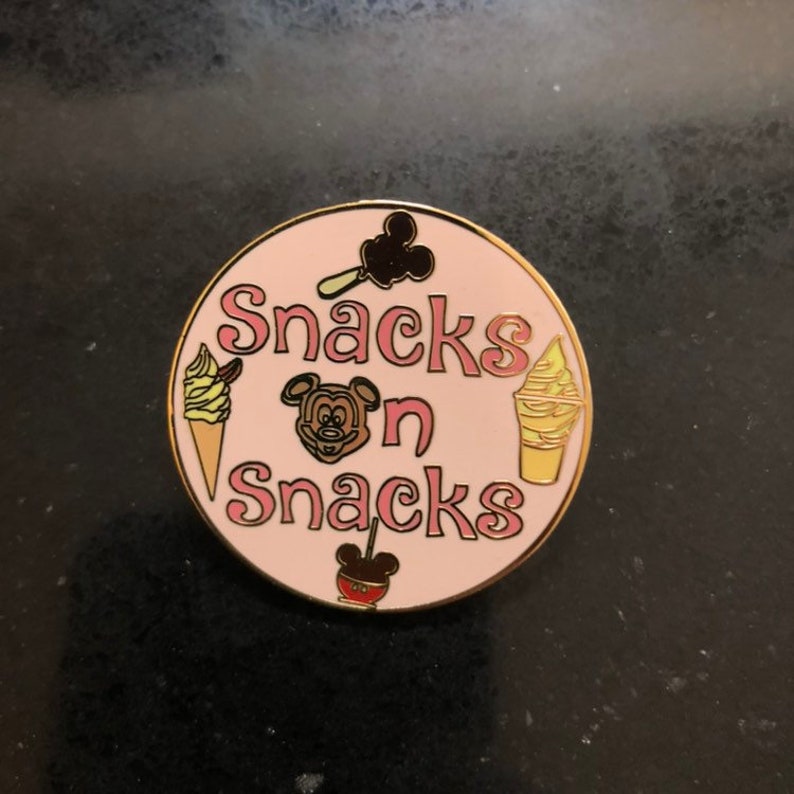 Another pin that I really like is this Snacks on Snacks pin featuring a bunch of Disney snack favorites. This comes from the shop RaquelMyBell and will run you $10.00.
This appears to be a reoccuring theme in this months Etsy Finds, but this shop doesn't have very many extras to chose from but as always I will share the ones that I do like. The first is this Suck My Balls pin, because yes, I am that person sometimes who likes these things. I also like this Tiana's Man Catching Beignets pin.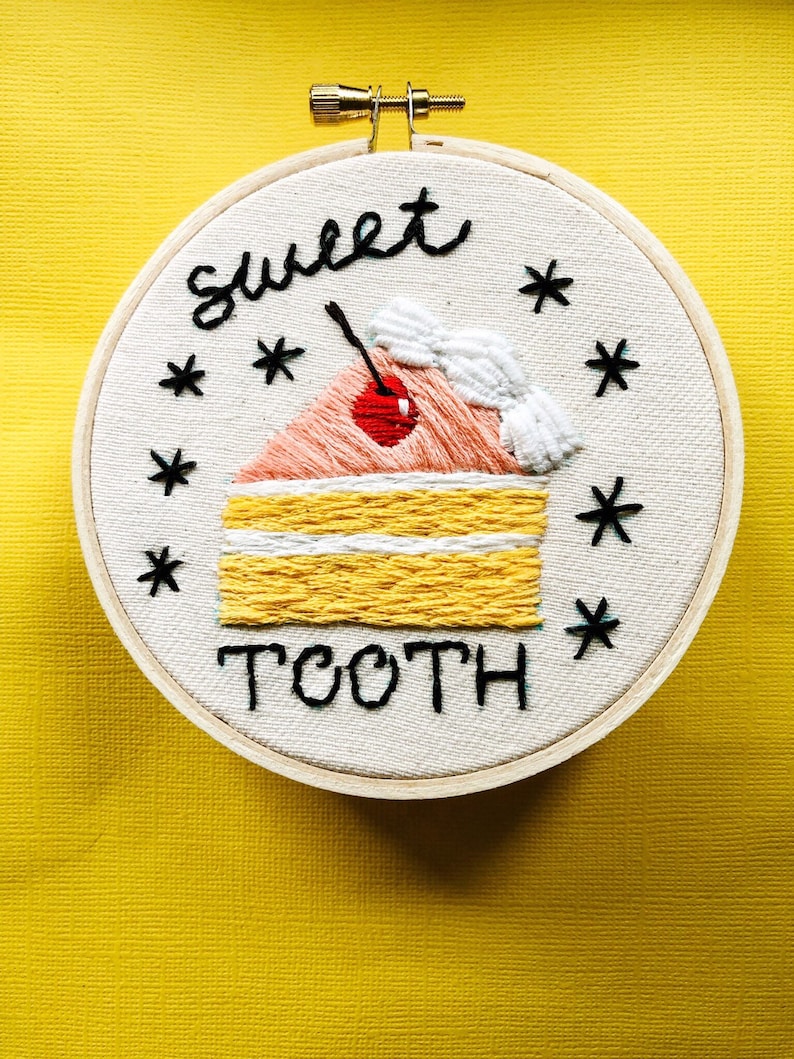 This Sweet Tooth embroidery hoop is pretty cute if you ask me, this comes from the shop CrewelGhoul and will run you $20.00, which I think is a good price for a
This is a really beautiful shop filled with all sorts of fun and pretty embroidery designs. Some of my favorites from this particular shop would have to be this Apple Pie hoop that is just so wholesome. I think this Lemon themed hoop is really cute too and littered with lemons, which I really like.  This Watercolor Floral hoop is really quite nice as well, it's very simple but I love it. The last thing from this shop would have to be this Custom House hoop that I think would make for a great addition to any new homeowners life.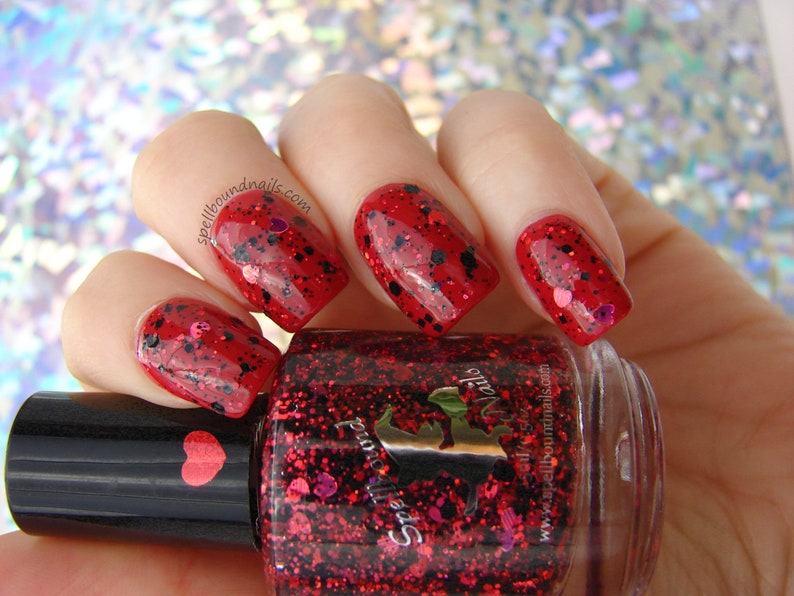 And my last pick would have to be this Heartthrob from SpellboundNails and will run you $10.00.
I think I have featured this one before and probably said that they have some really fun shades, which they do, like this one in Buzzy Bee, I also like this one Summer Citrus, this one in Beauxbatons, and this one in Pollen. I've been way too into yellow nail polish as of recently.
And those are  all of my Etsy finds for the month of January, I like to think it's a good mix but I know that I have a type of thing that I like, but still a somewhat good mix if you ask me.
What's your favorite Etsy shop?
Twitter | Instagram | Personal Instagram | Pinterest | Bloglovin'
Blog Posts You Might Also Enjoy: Date Night Makeup | January 2020 Etsy Finds | Etsy Mickey Ears