Every month when I am browsing through to find my Etsy finds I come across so many fun Mickey Ears, I love them but I never want to make a monthly Etsy finds into the Mickey Mouse show, so I pepper them out here and there. I have so many waiting to get shared that I decided that it was time that I do a separate feature just for Mickey and Minnie ears. I will be sharing eight of my favorite makers from Etsy and if this does well, I might post another one sometime in the future.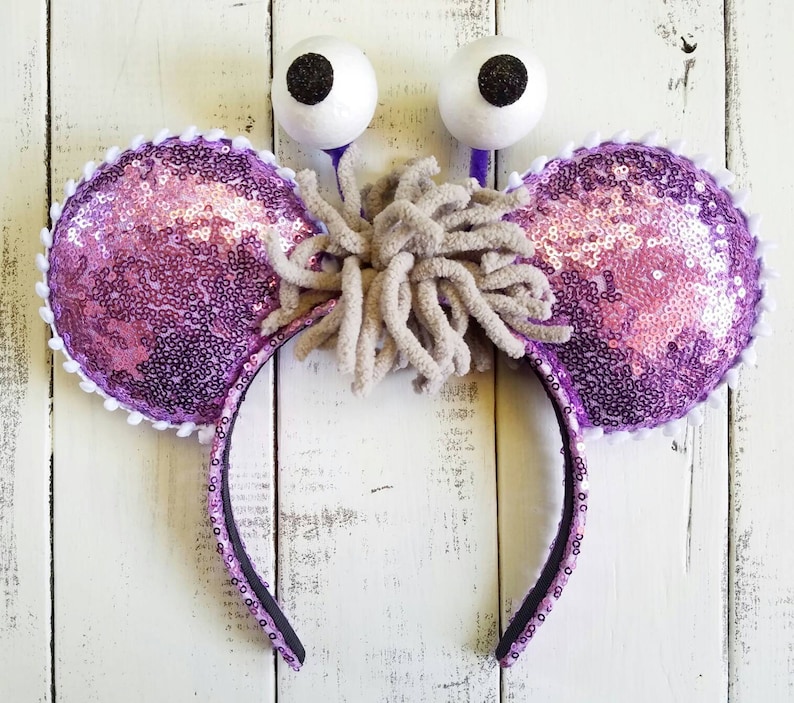 The first shop that I want to feature is EverAfterByPatti because of these Boo themed ears that are so simple but so creative that I knew they had to go this list.
This seller makes stunning ears and there are a lot that I love but I only wanted to feature a handful from the shop. These Kevin themed ears are super creative as well, I don't think I've seen anything like them before. These Kronk themed ears are too. I like these Sleeping Beauty themed ears, these Flounder themed ears and lastly, these Pooh Bear themed ears.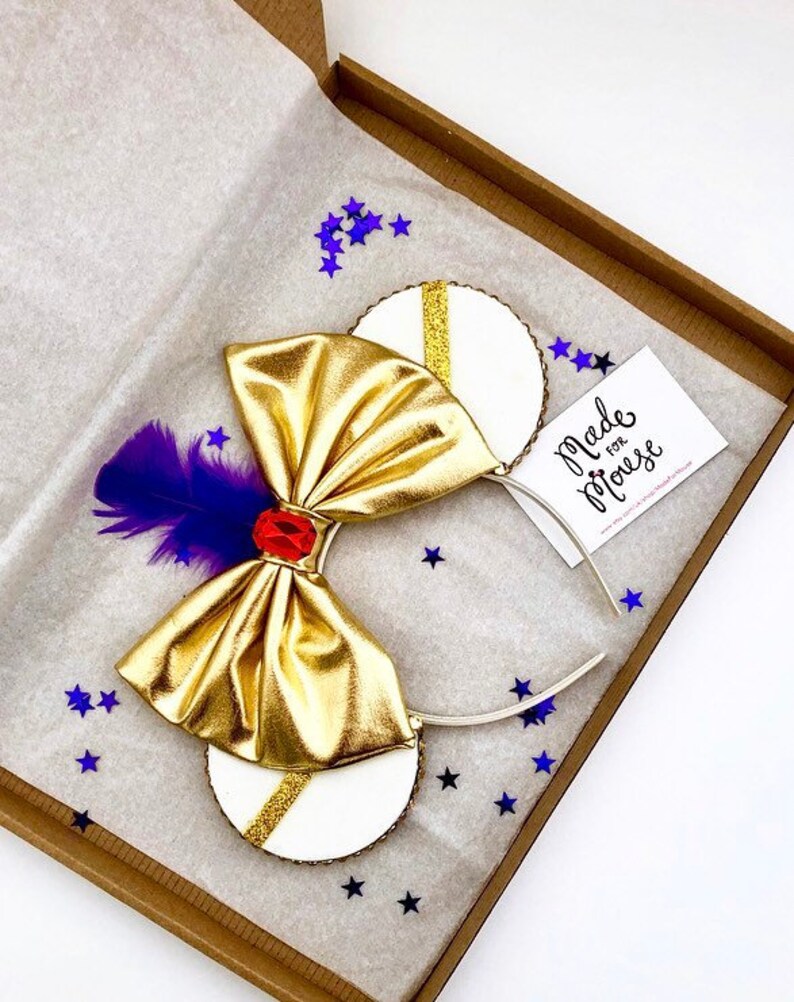 The next shop is MadeForMouse and the ones that I just love the look of are these Prince Ali themed ones. I think these represent the character super well and it's not one you see super often so I am a big fan.
While my first extra pick from this shop is rather simple I think these Baymax themed ears are just perfect and adorable. These Mrs. Potts themed ears are also really simple but spot-on for the character. I love these Jafar themed ears as well as these Ursula themed ears. I think my last pick from this shop would have to be these Up themed ears because I just really love that movie, even though it makes me cry a bunch.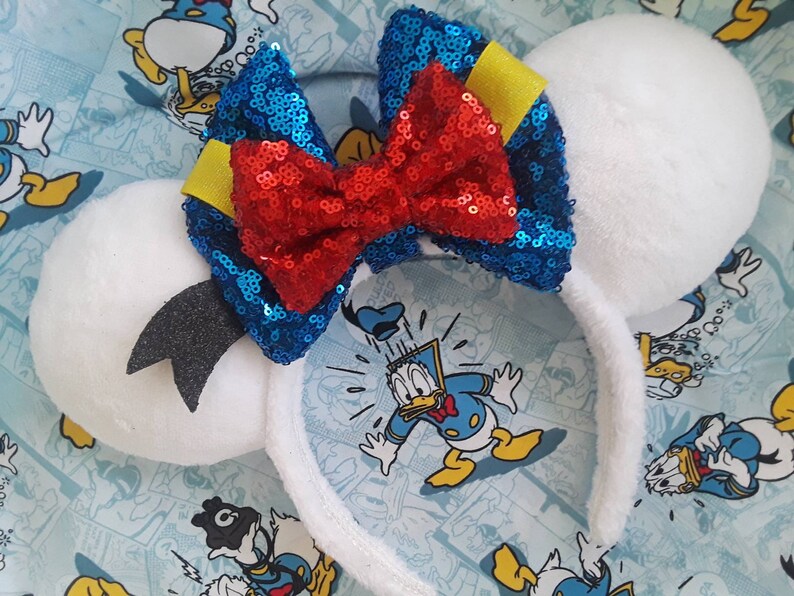 The next shop is PlayItByEars and these Donald Duck themed ears really caught my eye. He might be a bit of a grump sometimes but I love him.
These Lilo themed ears are fairly simple but I still love the look of them. These Bo Peep themed ears are also really adorable and fit her really well. These Winnie the Pooh themed ears are so adorable, I also like these Toy Story Alien themed ears and these Mint Super Sparkle ears are simple but I just love the color of these.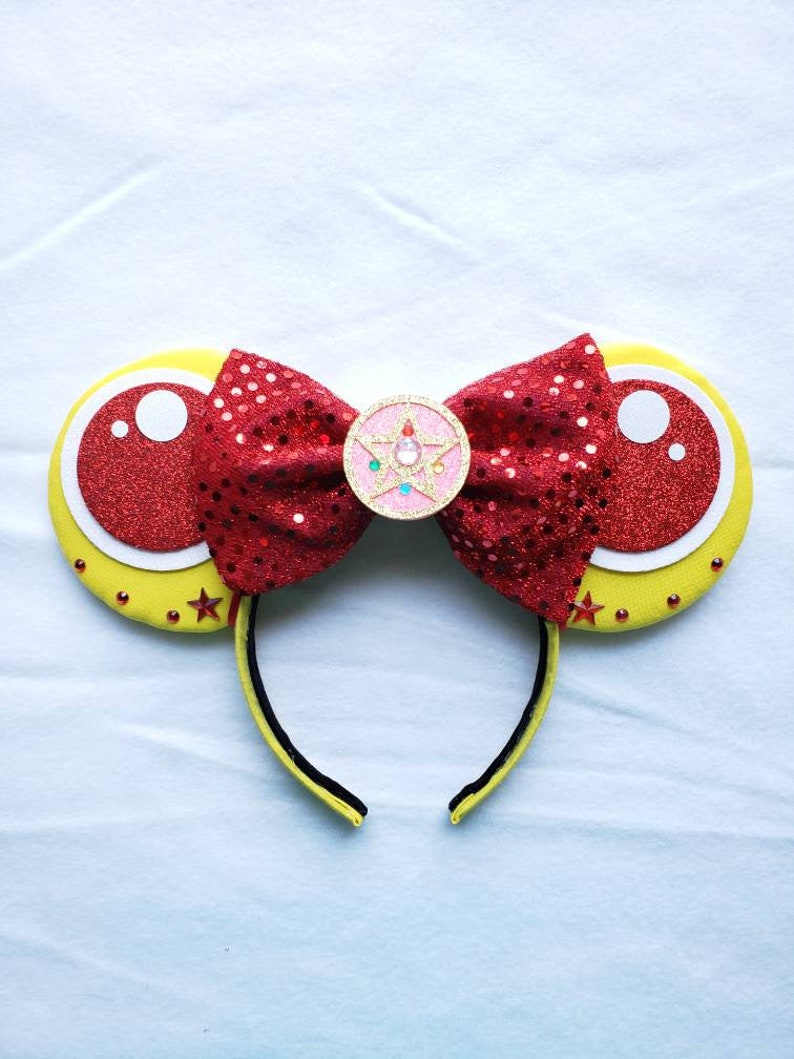 The next shop is MamaOdieEars and I fell in love with these Sailor Moon themed ears, I want to own them and am even debating gifting them to a friend of mine because they are simply too adorable.
These Sailor Saturn themed ears are really cute, I just love how well it suits her and I love the little thing in the middle of the bow. These Spooky Cat themed ears are also really cute and would be perfect during the Halloween season. These Sailor Neptune themed ears are adorable, I also like these Sailor Jupiter themed ears and these Sailor Mars themed ears. Now all they need are some Sailor Venus themed ones and I will be all over those.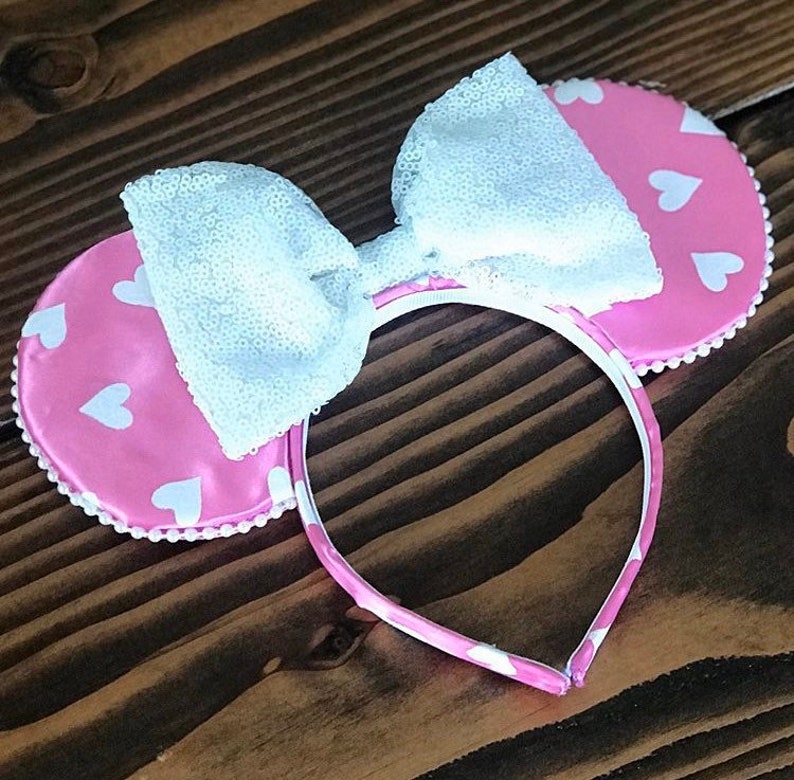 GlassSlipperEars is the next shop that I will be featuring. These Valentine Day themed ears are pretty simple but I think that they are very cute and festive.
I know the time of year is wrong but I love these Ugly Sweater themed ears and think they are super festive. I also really like these Disney Food themed ears but that may just be because I am kind of hungry as I am typing this. These Festive Treat themed ears are also really cute, along with these Christmas Cookie themed ears and these super on-trend Baby Yoda themed ears.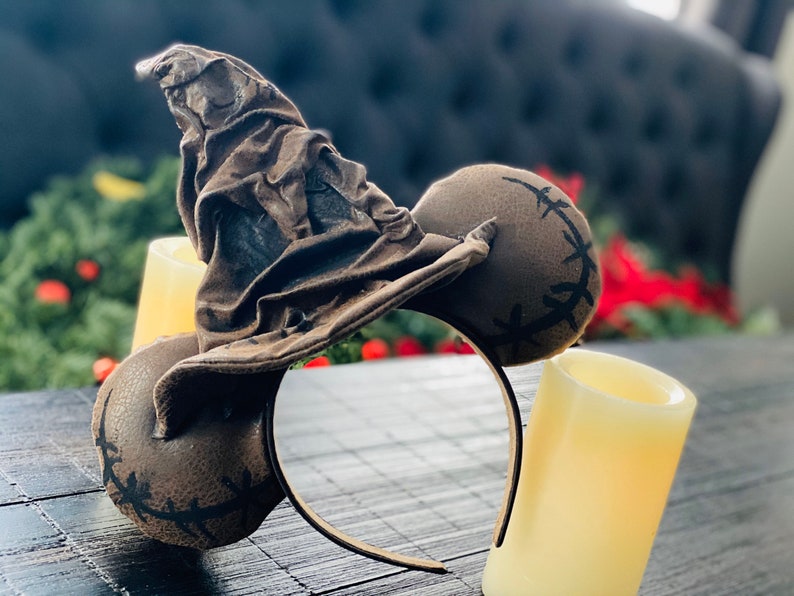 The next shop on this tour is LeBownitte and these really non-traditional Sorting Hat themed ears are what caught my eye in this shop.
I think these Oogie Boogie themed ears are really interesting and not like anything else I had seen before. I think these Queen of Heart themed ears are super detailed and really quite well done. These Plaid ears are really simple but adorable. I love these reimagined Sorcerer Mickey-themed ears and these Pixar Ball themed ears as well.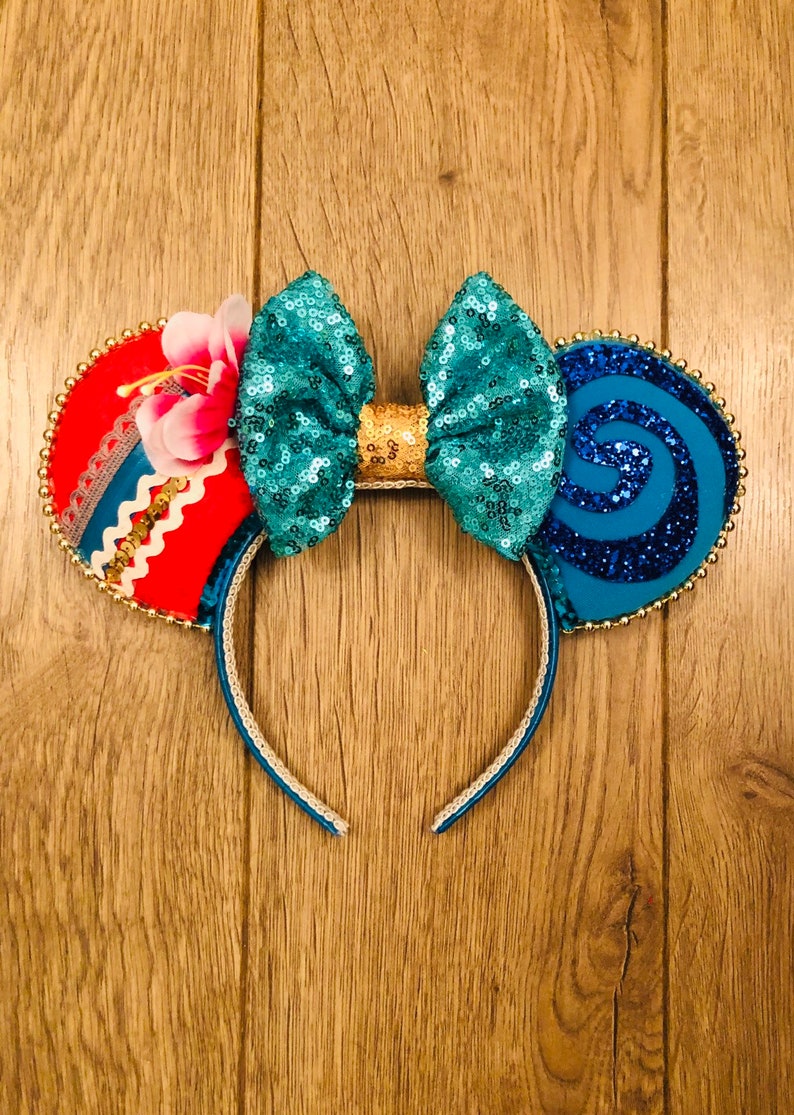 EarsByEmz is my next shop on the list, I just thought that these Moana themed ears were too perfect not to put on this list.
Other pairs that I really enjoy from this shop have to include these Park Attraction themed ears, they just bring all of the parks together and they are super adorable. These Monsters Inc. themed ears are also very impressive and really detailed.
Other sets of ears from this shop would have to include these adorable Lilo & Stitch themed ears. These Fluffy White themed ears remind me of Marie, though I'm not sure if that's what they were modeled after or not. And lastly these simple Barbie Pink themed ears.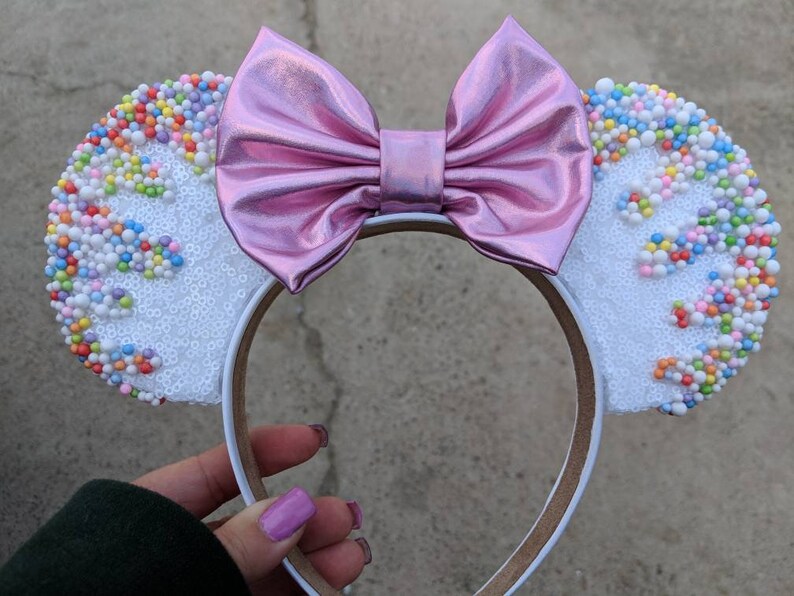 And the last shop for this post is LyndsayBoutique and the ones that caught my eye were these Ice Cream themed ears. They are pastel, simple and adorable.
I love these Up themed ears that are so sparkly and so pretty. I also love these Fourth of July themed ears, these are simple but are spot on and so cute. These Buzz Lightyear themed ears are adorable, so are these Dumbo themed Ears. I also really like these Champagne and Pearl themed ears.
And those are a lot of really fun Mickey Mouse ears from Etsy that I love, so if you are getting ready for a trip to Disney then I bet this list will help you out a bunch. These ears are all super adorable and I love all of the creativity that goes into these. I also love me some ears from the park, but I think it's really cool to have all of these options on Etsy as well.
What do you think of these Etsy ears?
Twitter | Instagram | Personal Instagram | Pinterest | Bloglovin'
Blog Posts You Might Also Enjoy: January 2020 Etsy Finds | Try It Tuesday: levaStDesign | Brands to Try in 2020