I have a couple of small changes coming to some of my series this year, most of them are in the title but some of them are in the content. The first change for this year is that I am dropping the number in my Etsy finds posts, I just don't like the look of it anymore and as easy as it is, I hate keeping up with the numbers, so these are just going to regular monthly posts. I will still be sharing 12 finds per month, sometimes with a theme and other times just random, like this month for example.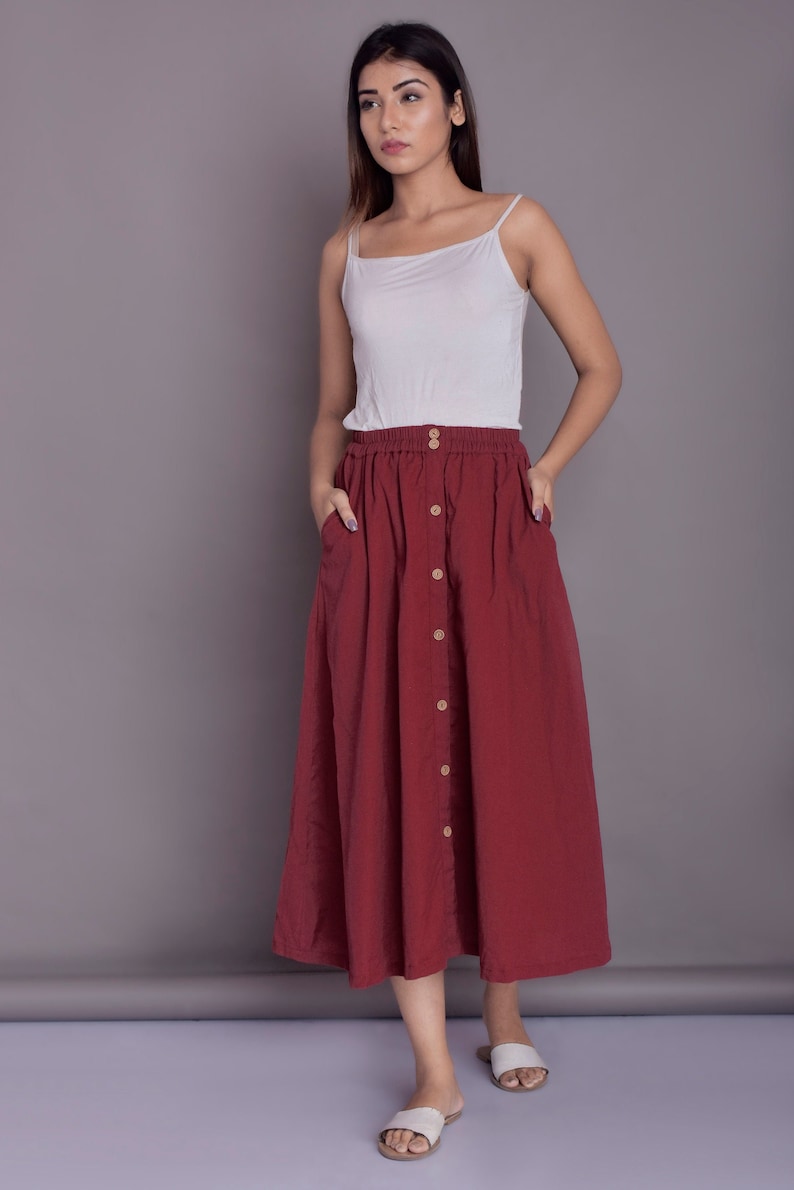 Up first is a midi skirt from the shop ModernMoveBoutique, this one will run you $42.30 which I think is a really good price for a handmade midi skirt.
I am really into this length right now, I also really love the buttons on the front of this and the pockets, this girl loves a skirt with pockets. It's just super easy for toting around my phone all day.
This shop has a bunch of really cute and somple items that I love the look of, but I have picked out just a few to feature in addition to this one. I love this linen dress with pockets, I really love the peplum top, this denim looking dress is right up my alley along with these pair of super comfy looking shorts. Thes clothes in this shop are very simple but that's why I really like the look of them, they look comfortable and like they would be a great addition to any wardrobe.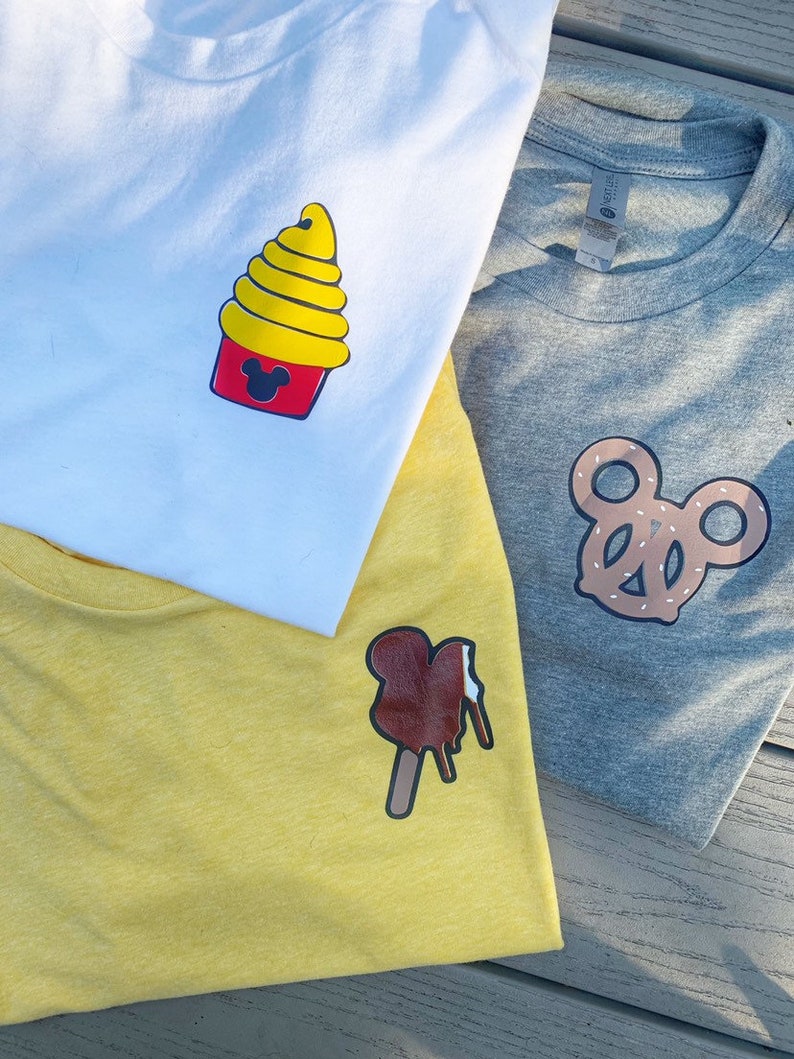 Up next are some super cute Disney themed tee shirts from the Etsy shop Undertheseatrading. These will cost you $14.00 per tee-shirt and they are very cute.
These are really simple and cute, plus they have Disney treats on them so I had to include them.
This shop has a bunch of really cute Disney themed things, a lot of cups really so of course I had to pick a couple of those out. My first pick is this adorable Minnie & Mickey Mouse cup, I also love this Haunted Mansion themed one and lastly this Pascaal themed one that is too cute. Also, I had to include this running to Disney is my cardio tank top because it's so adorable and fun.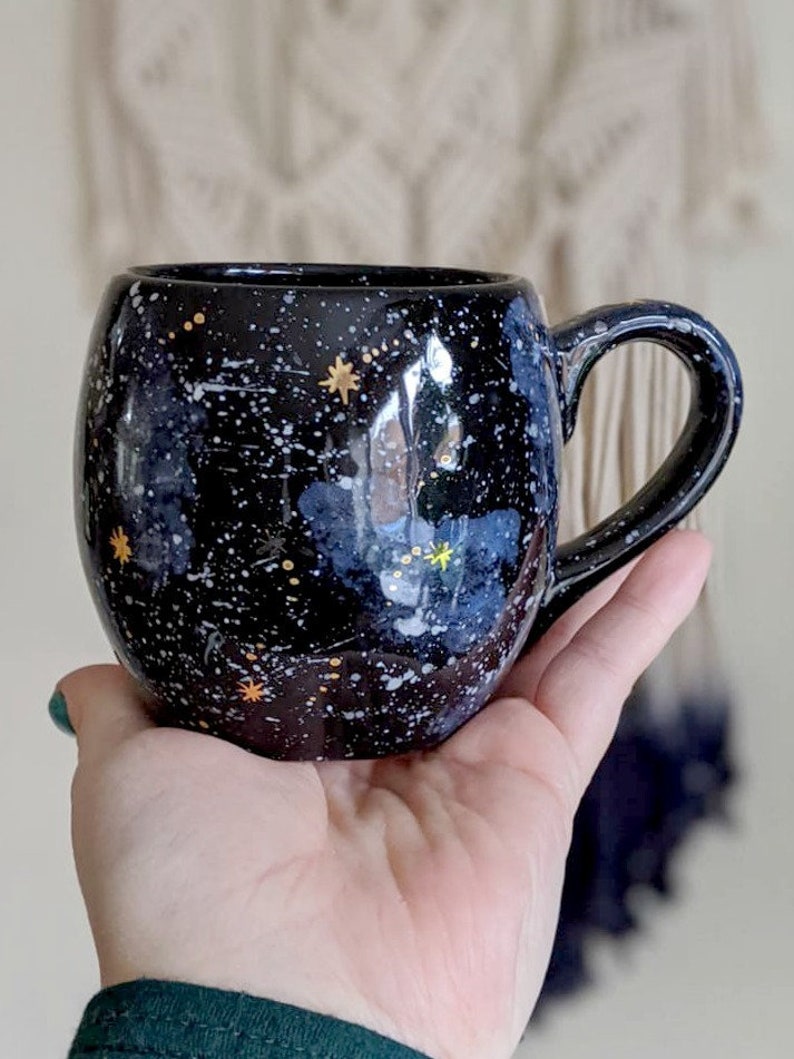 I am not a coffee drinker but I do like hot chocolate and to eat soup out of mugs sometimes, so that's why this stunning Galaxy Mug has been included on the list this month. This is from the shop TheMintyMountain and will run you about $47.43 which is a hefty price tag for this but it's pretty and I wanted to include it.
This shop is full of stunningly hand-painted glass objects that just blow me away every time I see them, I did pick some to feature though.
This matte looking little planter had to go on this list because of I just adore the way that it looks, I love this blue floral mug too, also this blue floral mug. Lastly I wanted to include this little dainty ring plate.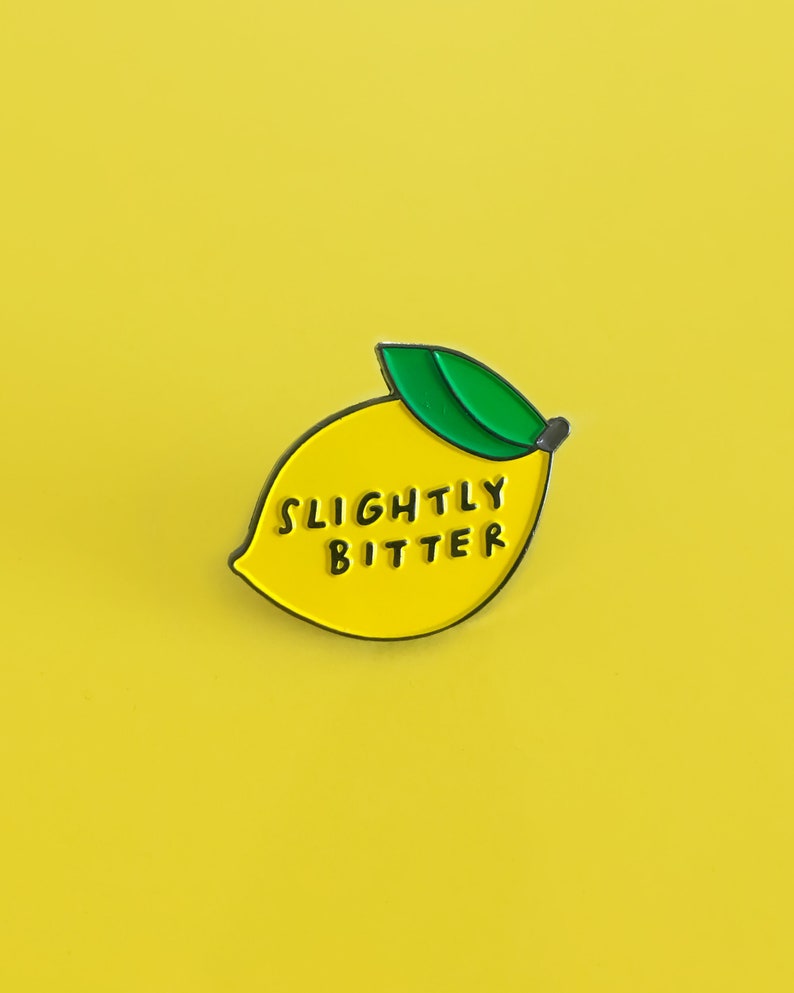 I really love how simple but how sassy this Slightly Bitter pin is. This is from the shop sadmadrad and you can pick your own up for a total of $8.62.
I'll be completely honest, this shop does not have a ton of things that I am super into but there are some pretty cute like this Gal Pals pin. I just really like the sunglasses and I think it's pretty dang cute. I also kind of like this said Flower Keychain. My last pick from this store would have to be this Grumpy necklace that I kind of want to own, just so everyone knows that I am a grump and maybe they'll leave me alone then.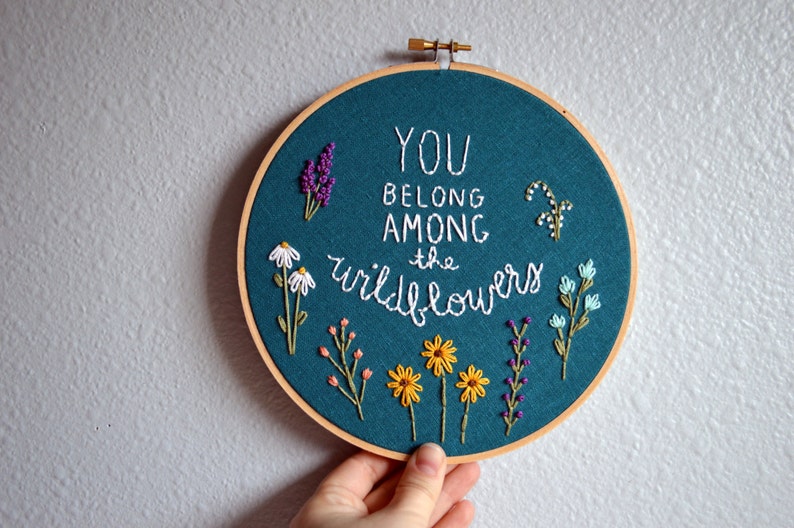 I think this You Belong Among the Wildflowers embroidery hoop is too cute. This is from the shop BreezebotPunch and will run $70.00+ depending on the size that you get.
My extra picks had to include this Virgo Constellation hoop, this really simple little Mountain and Star hoop, I really like this simple Home hoop as well.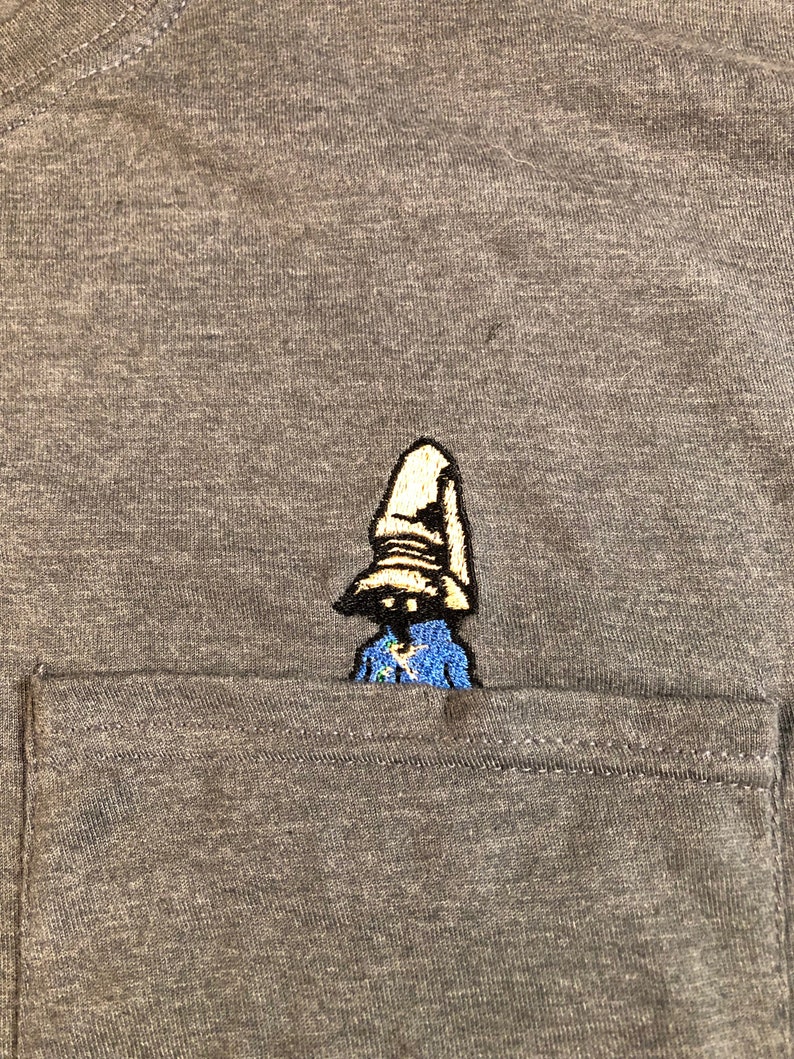 If you didn't know I love pocket tees like this, I just love how cute they are when something is just poking out of the pocket. I also love Final Fantasy, so this Vivi Tee Shirt is a big win in my opinion. This one comes from the shop GreymanGoods and will run you $19.99.
I actually own a couple of pieces from this shop and they are really nice and well made, so of course I had to pick some great ones to feature here. I think this Calico Cat is too cute and I do own a different cat one that I love. I really love this Ghost one and might have to pick this one up for Halloween. I also love this Luna one and this Chocobo one, they are both super adorable. This shop is just really cute I think.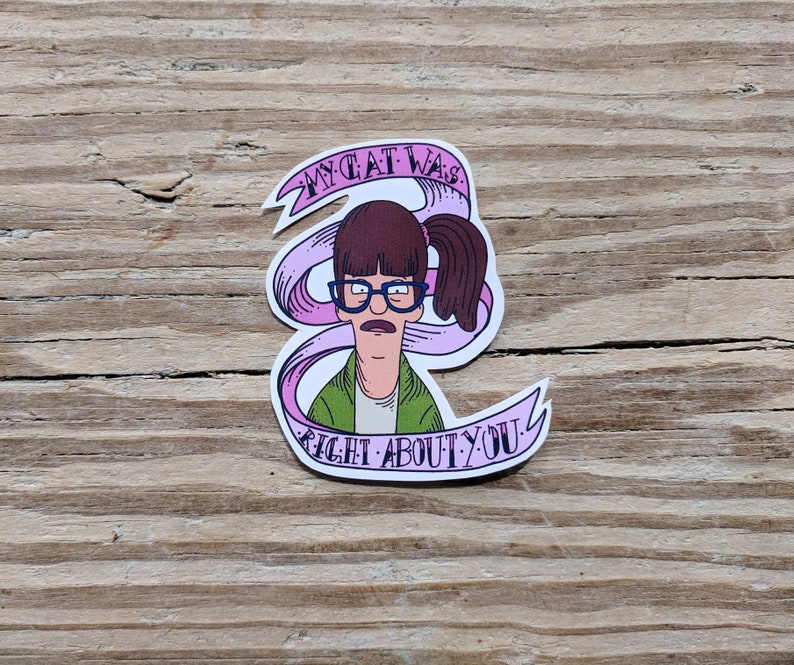 I really love Bob's Burgers and I really love this quote, I want this sticker but I don't know what I would stick it to. This is from the shop PaperPapitas and will run you $2.50+ depending on the size sticker you get.
They have really fun stickers is this shop and picking out just a few was really hard, but I did. I love this Tina sticker, this I do believe and these Beefsquatch ones. I also think this Waddles one and this Kero-Chan one are super adorable too.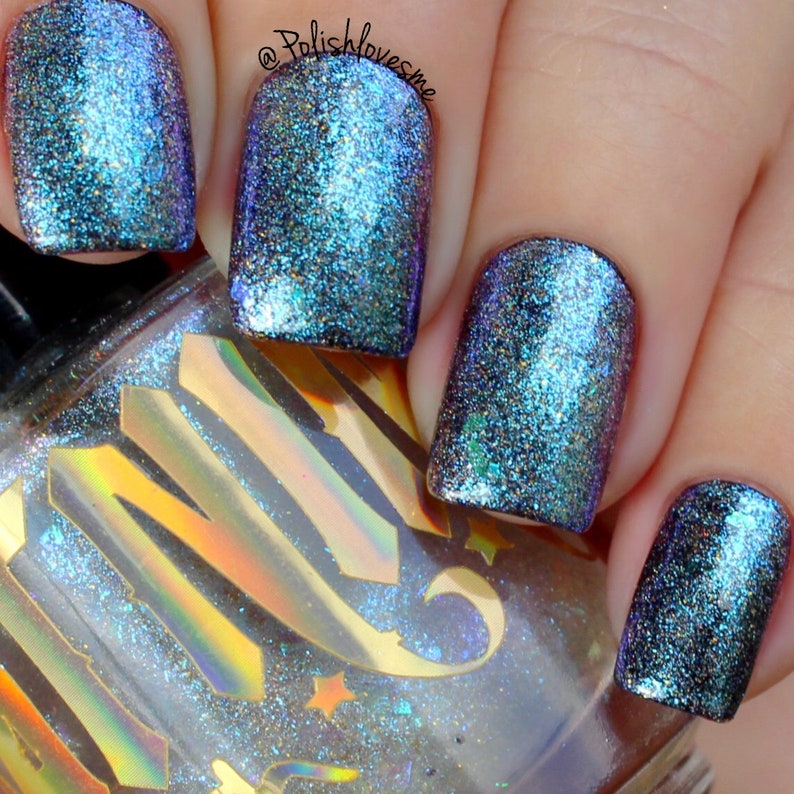 Would it be an Etsy finds post if I didn't include at least one nail polish pick? I don't think so. This Moonlight Grotto shade is really pretty and I am drooling over it a little bit. This is from the shop SatninPolish and will run you $11.00.
Some other shades that I for sure have my eye on include The Wisdom of the Leaves, Melancholy Moondance, Heartbreaker, Thats Soooo Meta and Oil Slick. I am terrible and make choices so I didn't with this one and instead shared probably too many polishes but I think they are all really quite pretty.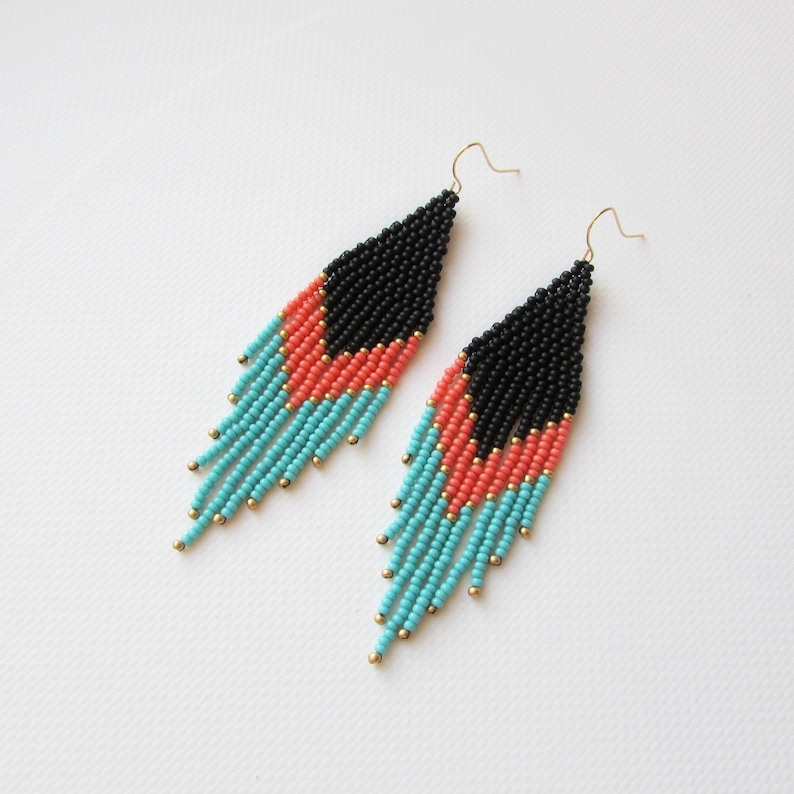 I really love beaded earrings and I always have, something about them are just so pretty to me so these Beaded Earrings had to go on the list for this month. These are from the shop BoutiqueVP and will run you $23.00 a pair.
This shop is full of some really fun earrings and accessories, I love it. I picked out way too many once again but I'm still going to share them with you guys. First up are these Heart Earrings, these Tassel and Beaded Earrings are fun, I love this colorful Bon Bon Earrings. The last pick from this shop has to be these fun Black and Gold Hoop Earrings.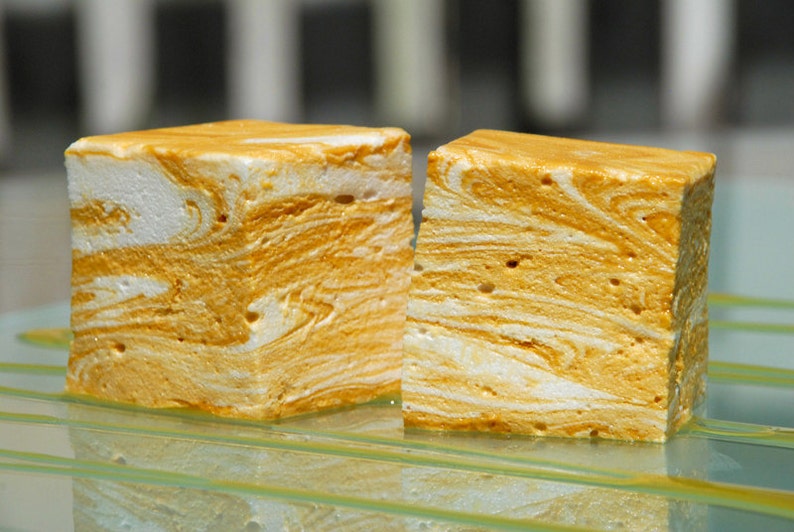 I don't know if I was just hungry when I picked these out or if it's that Salted Caramel Blondie Marshmallows just sound delicious but either way, onto the list it goes. These are from the shop Viveltre and will run you $5.99+ depending on how many you get.
Some other delightful marshmallows include these Snickers flavored ones, these Cookies & Cream ones and lastly these Mint Chocolate ones.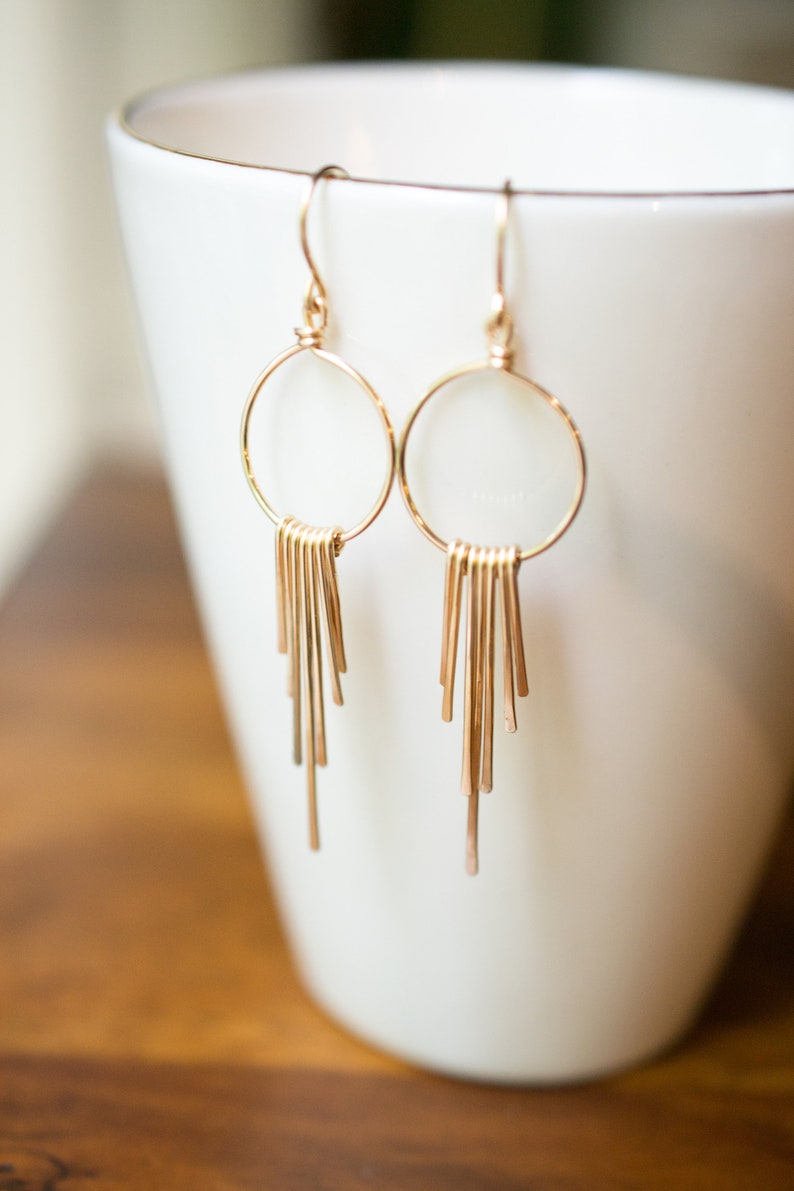 Earrings are on the list of things that I am too into at the moment, I'm not sure what it is completley but I just love earrings and finding a new pair on Etsy is one of my favorite things to do at the moment. These simple Chandelier Earrings come from the shop SummerBucket and will cost you $70.00 per pair.
This shop has a good amount of really beautiful but simple designs, I really like that, most of it is gold as well which is a plus in my book.
I love this Pink Ceramic Choker, it's very cute and I love the color. I think these Geometric Hoops are really fun and interesting.  These Mother of Pearl Earrings are just stunning. My last pick has to be this simple Long Quartz Pendant Necklace.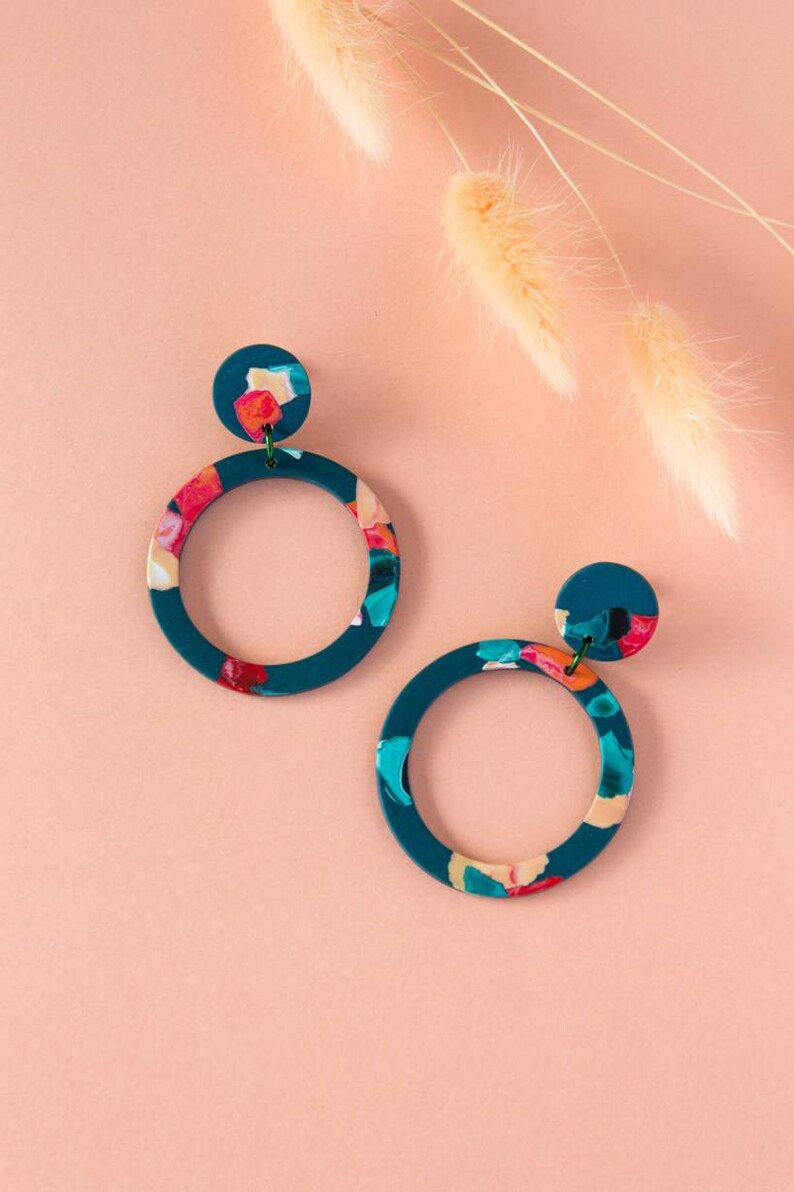 And my last pick for the month of January is one last pair of earrings. These fun Mosaic Circle Earrings are from the shop blacktropicana and will run you $35.10.
This shop has a ton of fun earrings and I want to include them all in this post, but I won't do that, instead I will pick some of my favorites like I do in ever single thing I feature in these posts. Up first are these pair of earrings that kind of remind me of cows, I also really like these kind of nautical looking earrings. These bright colored earrings are super fun as well as these kind of marbled looking blue earrings. And the last pick from this shop would have to be these really simple triangular shpaed stud earrings.
And those are all of my picks for the very first month of the year, I still really love doing these and don't see myself giving these up anytime soon because they are so fun and I just love all the random and interesting things you can find out Etsy.
What are some of your favorite things to shop for on Etsy?
Twitter | Instagram | Personal Instagram | Pinterest | Bloglovin'
Blog Posts You Might Also Enjoy: Etsy Finds #29 | Try It Tuesday: levaStDesigns | 2019 Random Favorites