I am back to share some things that I found on Etsy with you guys, I think I have a pretty good mix this month and I also kind of have a theme. Since it is August and summer is nearing an end I thought that I would share some items that really remind me of summer in one way or another, just to get that last little fix in before it is gone. So, let's see what I think is summery.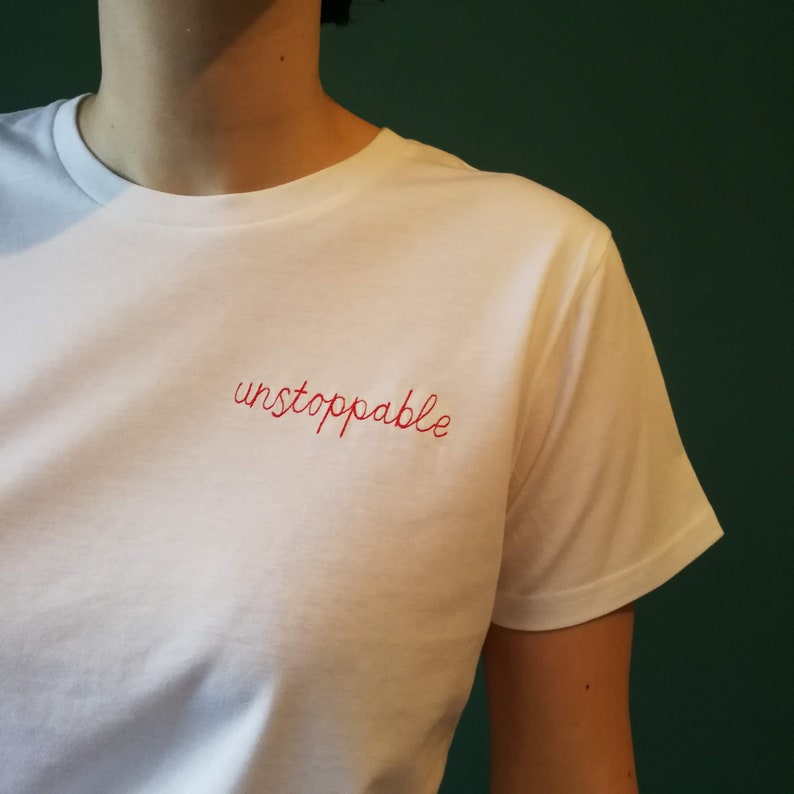 I know, I just said that I would be sharing finds that I think of as kind of summery, and this one doesn't have that exactly but at the same time I still think it does. Either way, I really like the simplicity of this Unstoppable tee from the Etsy shop DeliciousMonsterTea which will run you $31.41 for this simple but adorable tee.
Some other picks from this shop have to be this adorable but simple happy tee, this What Would Elle Woods Do? tee and lastly this who run the world? tee.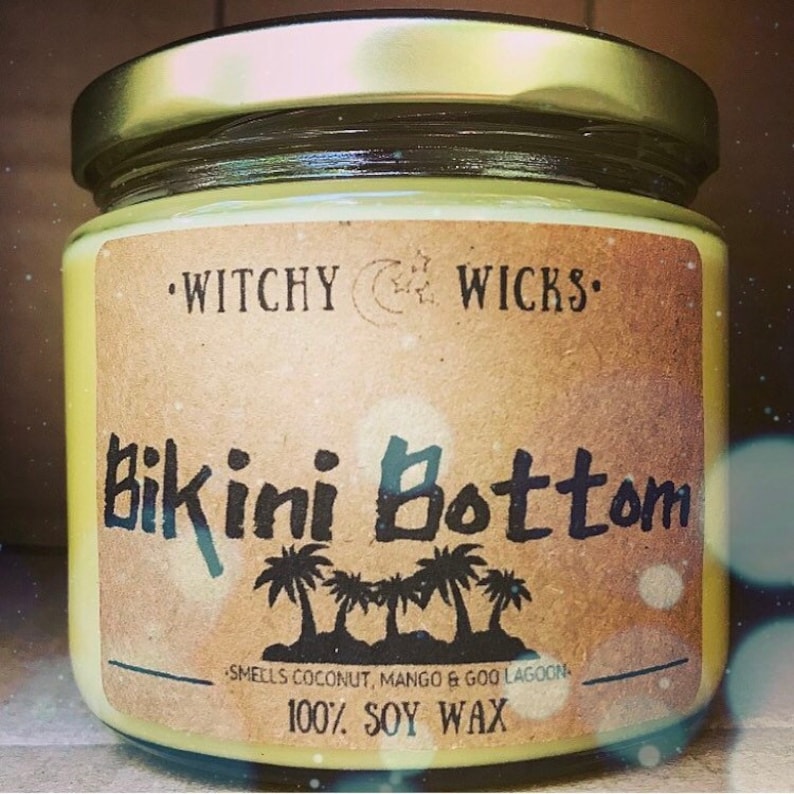 Up next is a really fun candle, this is a Bikini Bottom themed candle and sounds like it screams summer to me based on the scent alone. This is from the shop WitchyWicksCandleCo and will run you $17.59 or more depending on the size you get.
Some other candles that sounds like they would be fantastic include this very glitter Pixie Dust one, I also think this Witchy Cottage sounds like it would smell so relaxing. The last one has to be this Happee Birthdae one that is supposed to fill your home up with the scent of cake, which is what I always want to smell.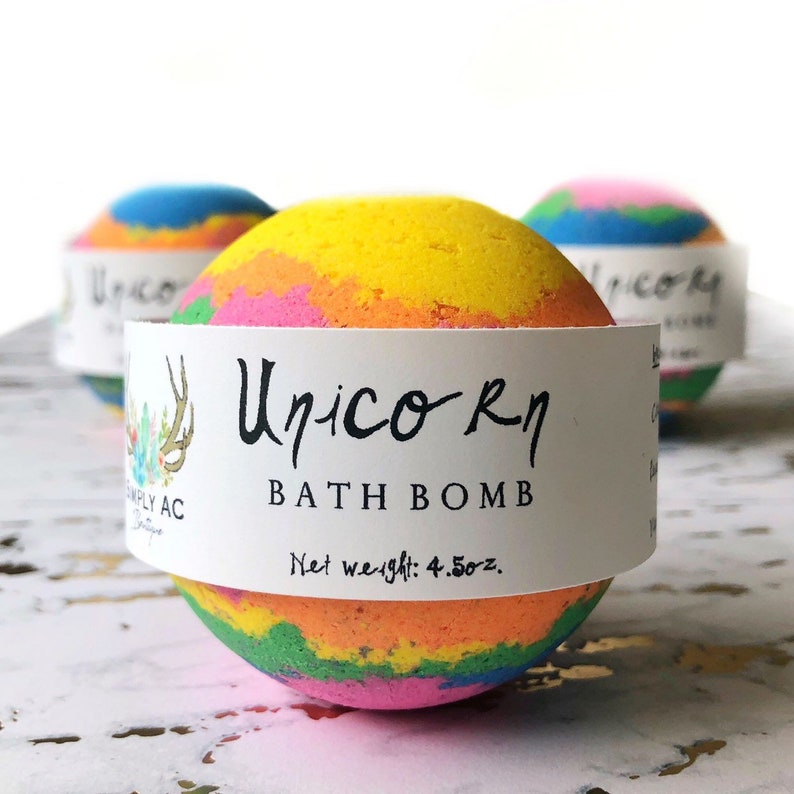 This next one looks like it would be so fun in the bath and just screams summer to me due to all of it's colors. This Unicorn bath bomb is from the Etsy shop SimplyACBoutique and will run you $7.61+ depending on the size of the bath bomb that you get.
My other picks from this shop are this Geode bath bomb that is just stunning. This Main Squeeze sugar scrub is really adorable and sounds like it smells fantastic so I had to include this one. My last pick is something I feel like I don't see a ton and that is a Tumeric and Clay face mask.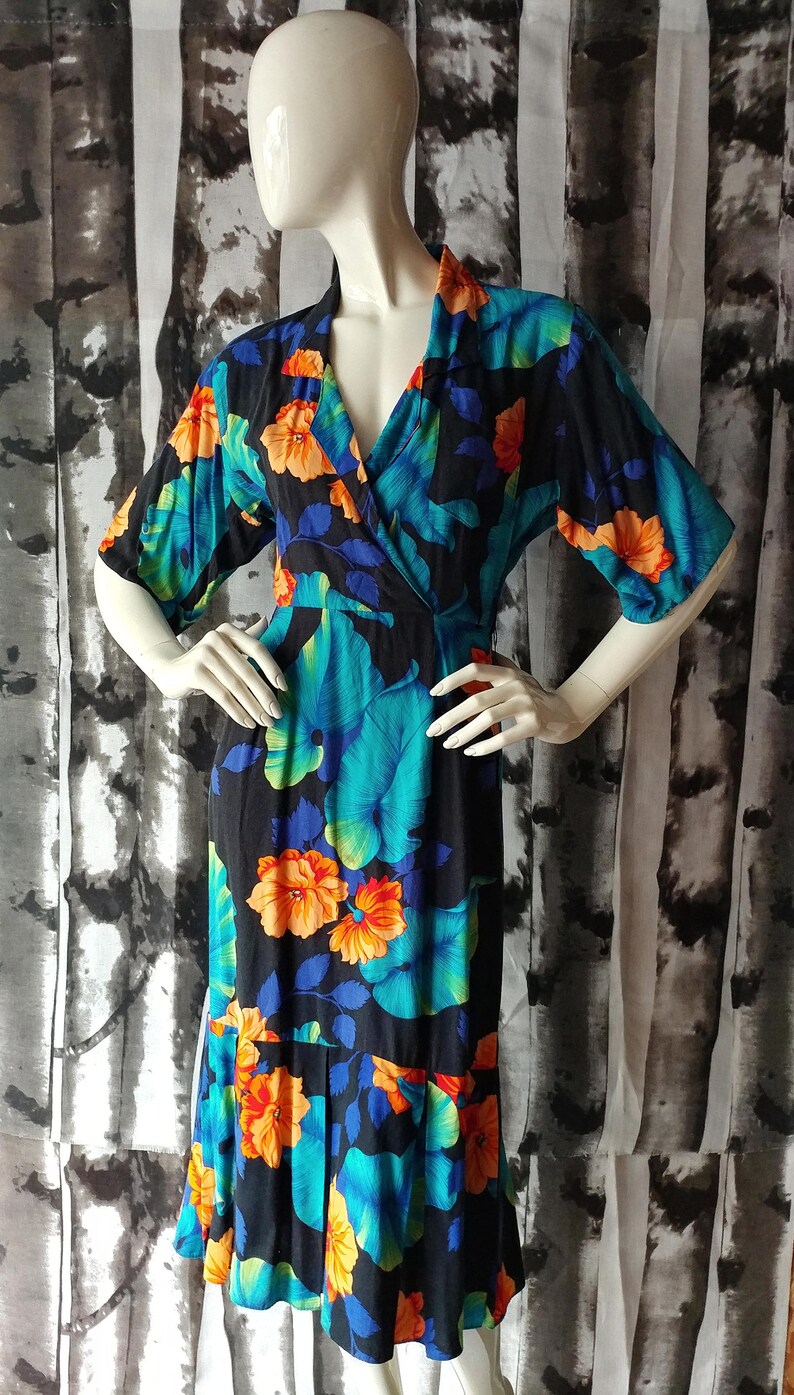 At this point it is probably pretty clear that this girl really like a vintage find, I'm not sure what it is exactly but I do love to find a cute and older piece to add to my wardrobe. This Tropical Breeze Dress from the shop ShopTheDistantFuture is adorable and will only run you $32.00, which I think is a pretty decent price.
This shop has a pretty decent amount of really fun finds but as usual, I have chosen only three things to feature, it just feels like the right amount so I try and stick to that number. The first has to be this Midnight Sailor Dress that I wish I could fit into because I would wear this all of the time. I also think that this Country Summer Fairytale dress is really adorable and looks very comfortable for the summer season. My last pick from this shop is this really adorable Dainty Polka Dot Swing Dress that I think is really simple and pretty but also something a little bit different.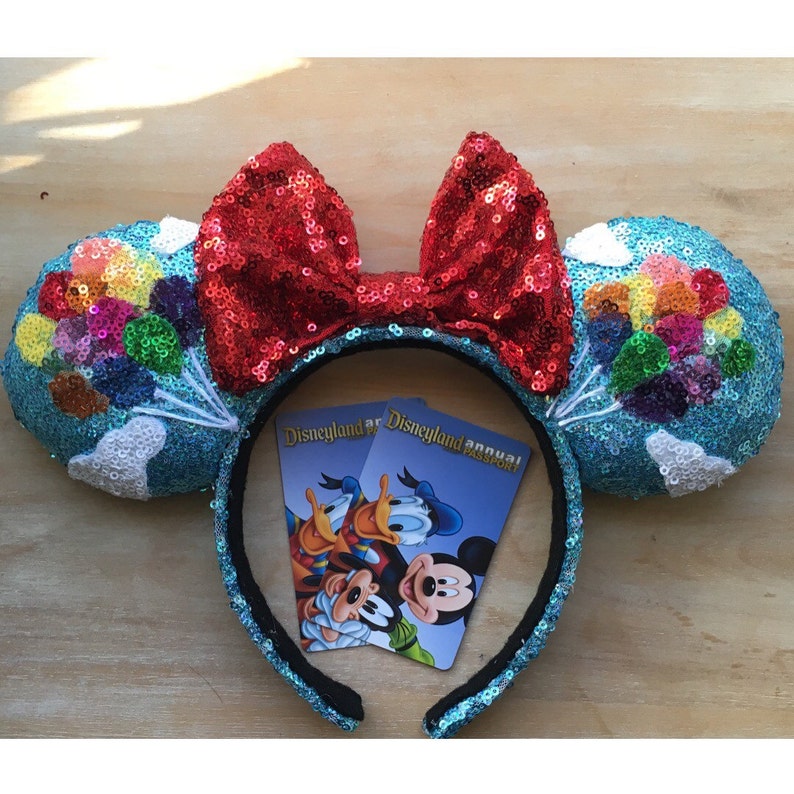 Disney reminds me of summer, even though I very rarely go in the summer due to it being hot and crowded, but either way it does make me think of the summertime. These Up themed ears are too cute, they come from the store EtsyDisneyEars and will run you $30.00.
Some of my other picks have to be these mint-colored Tinkerbell ears, these really fantastic Stitch themed ears and lastly, I think I had to include these adorable Rapunzel ears.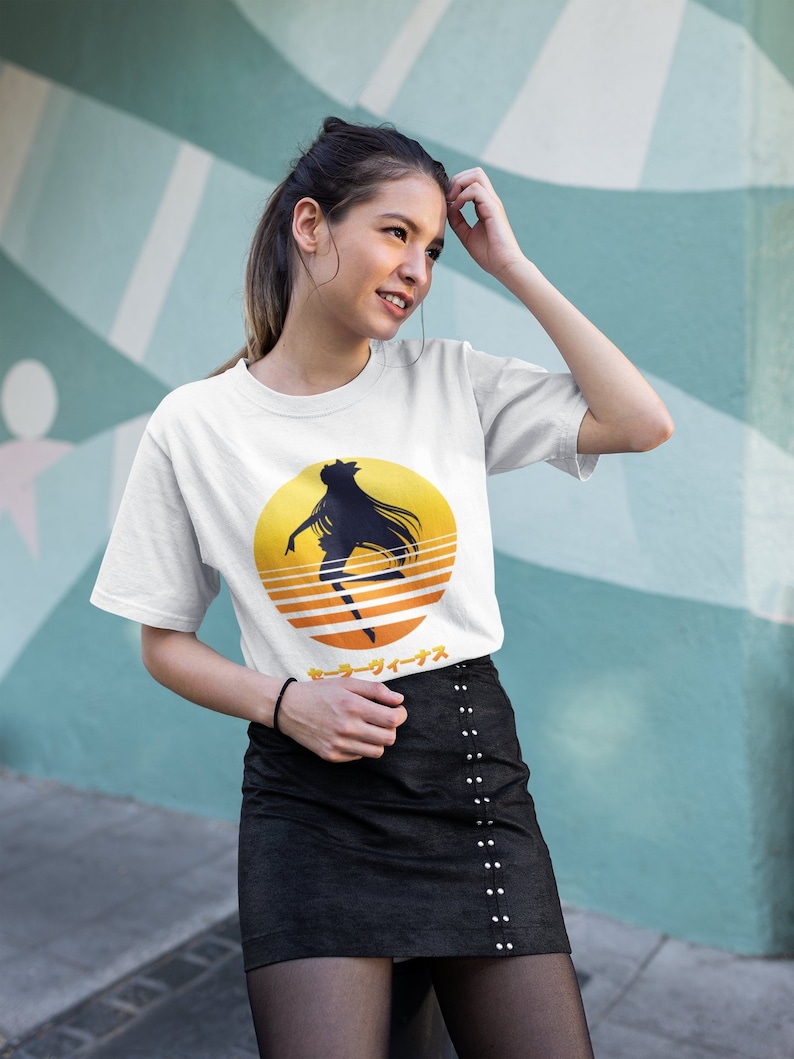 I really love this Sailor Venus tee shirt, it's really simple but also really cute and I could see it mixing in with my wardrobe really well. This comes from the shop ZeiaShop and will run you $23.97+ depending on the size that you need, which I don't love but is a thing.
Some other really fun and cute picks from this shop include this Sailor Mercury sweatshirt that I think is so cute, I really love the colors of it. Another pick is this Misato tee that is also really cute and of a character that I forgot I really loved. The last pick from the shop is something that made me smile more than I want to admit to but I like this one a lot as well, that is this All Might shirt that is adorable!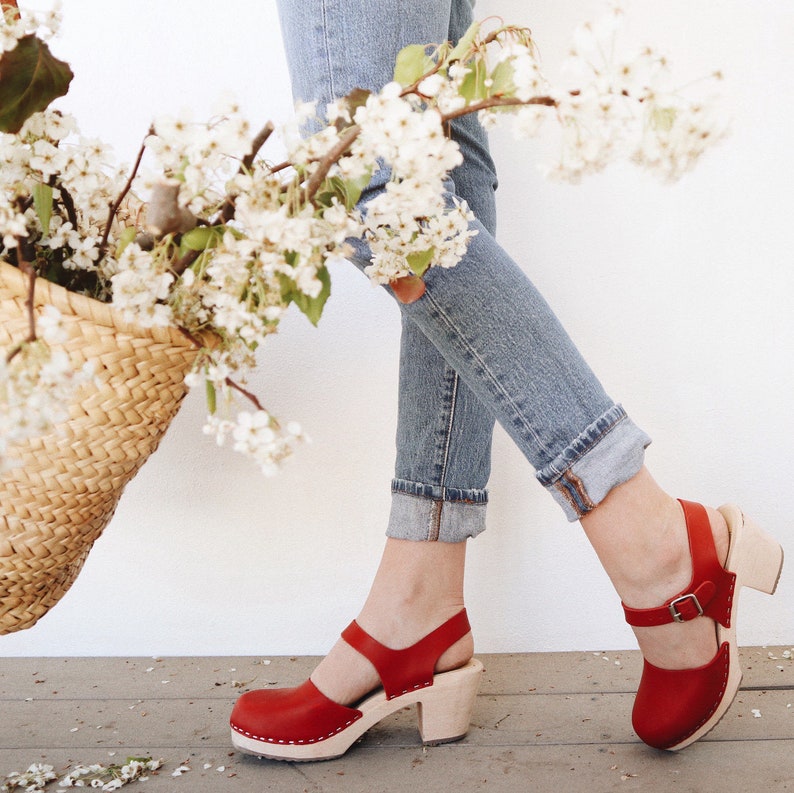 I have a pair of open-toed clogs that I love, so these closed toed ones seem perfect for the fall season and I love the color of these so much. These come from the shop LottaFromStockholm and will run you $74.76.
This shop has a lot of super cute shoes that I am drooling over, but I picked some of my favorites like this pair of Leopard print clogs. I also love this Taupe kind of ones and the last pair are these criss-cross ones that are perfect for the end of summer if you ask me.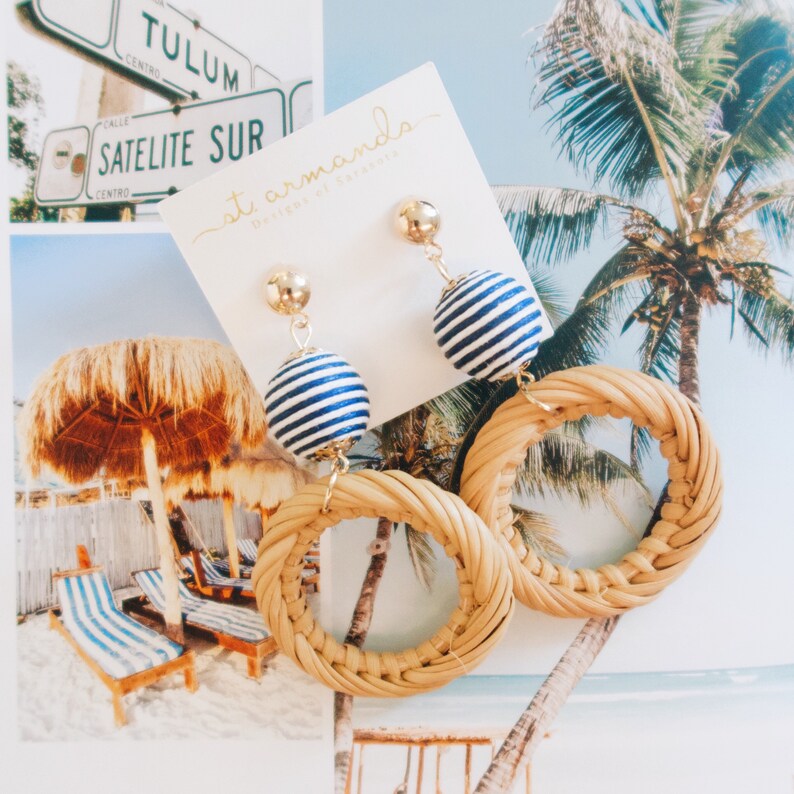 This next one screams summer and also hits close to home for me, St. Armands circle is one of my favorite places because it's at one of my favorite beaches of all time. I can't wait to go back. Anyway, these super cute earrings come from the shop StArmandsDesigns and will run you $32.00.
This shop has lots of really beach designs like these rainbow acrylic bracelets, or these Bamboo/Raffia hoop style earrings. Lastly, these pink heart earrings are seriously adorable!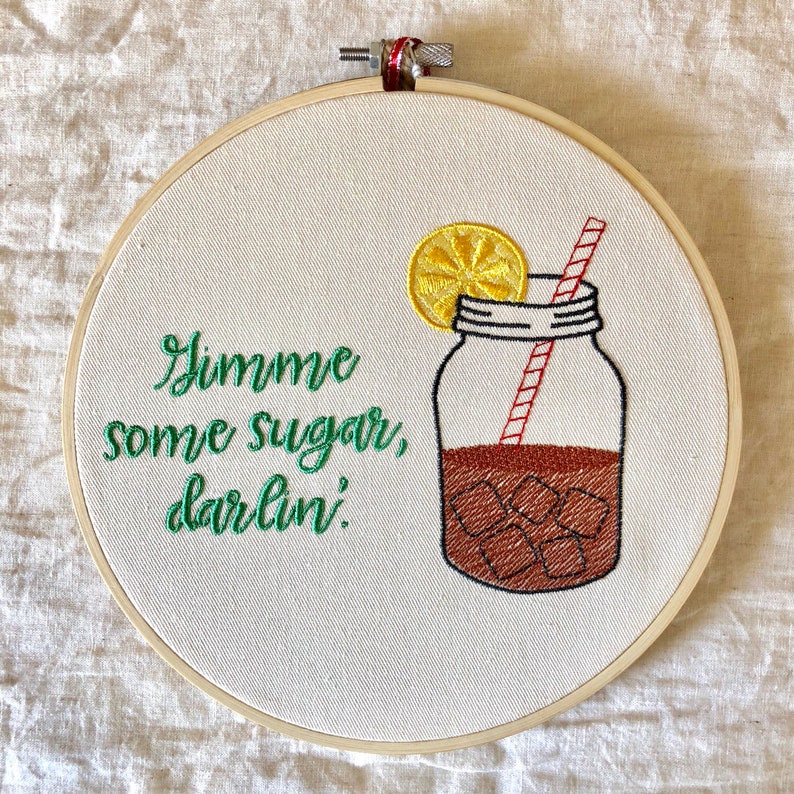 I can't think of anything that screams summertime more than a glass of sweet tea.  This embroidery hoop is from the shop ScoutsHonrStitching and will run you about $30.00.
This shop has some other really fun and really cute hoops, all of which are southern themed which I kind of like. So, some of my other picks include this peach themed one, this deviled egg and lastly this palmetto bug one that I just find really entertaining.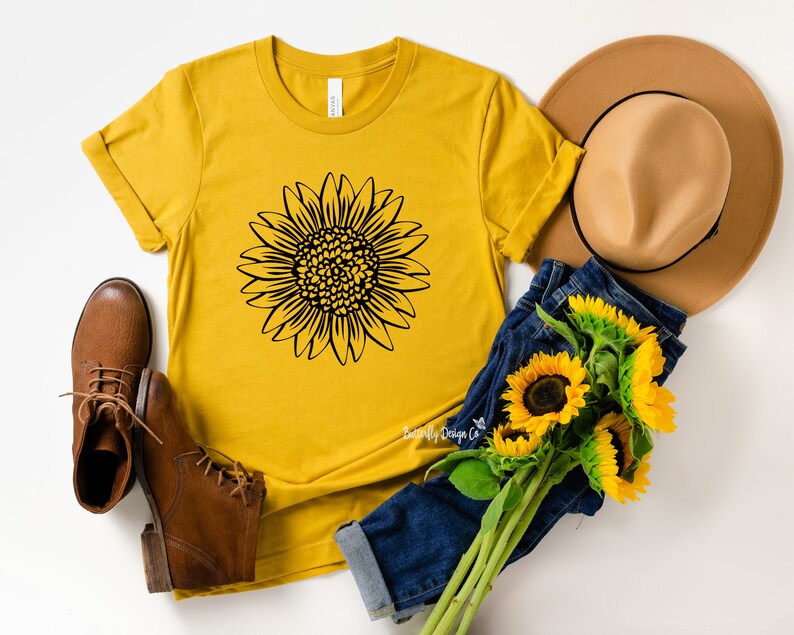 My next pick seems like a great kind of transition item, this one is very summery but I think you could easily take this into the fall with you. The Sunflower Tee is from the shop ButterflyDesignCo and will run you $26.05.
I really like this Fall Leaves one, I also really love this Plant These Save The Bees Tee and my last pick from this shop has to be this Christmas one.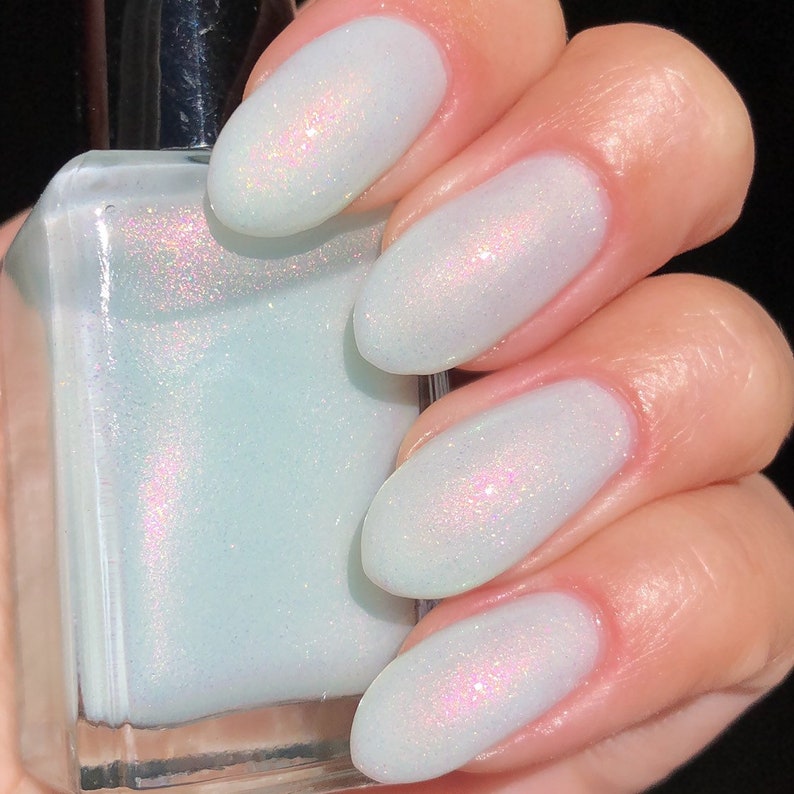 I am not completely sure what it is about this nail polish but I love the look of it and it looks so fun while also being neutral kind of. This Ghostly polish is from ShleeePolish and will run you $14.00.
Some other really beautiful shades from this shop include Destroyer of Worlds, Moondew which is a stunning bright purple shade and lastly I have to include Gryla which is a very interesting shade that kind of reminds me of space.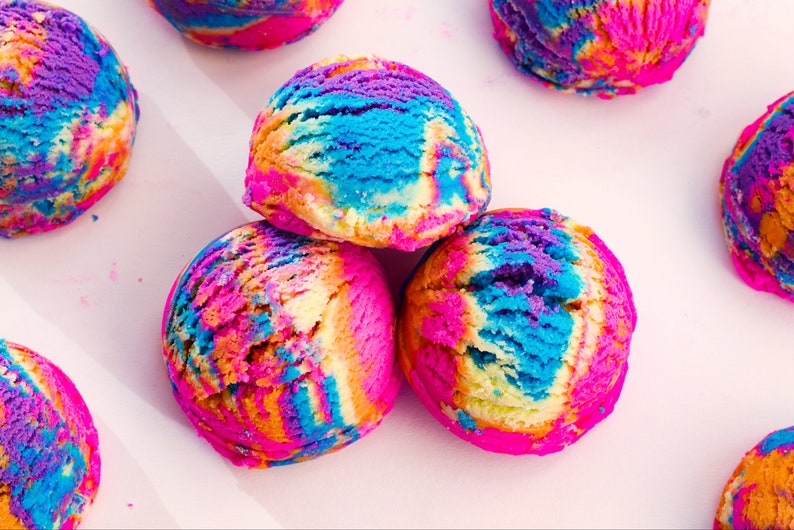 I think my last pick for the month is really fun and colorful, it kind of screams summer to me. These Rainbow Bubble Scoops are from the store TheCrafterperneur and will run you $4.50+ depending on how many you would like.
Some other fun picks from this shop include these rubber ducky bath bombs, this citrus packed bath bomb and lastly this Rise and Shine bath bomb.
And those are all of my picks for the month of August, a really fun mixture of products I think and a good mix of things that really make me think of the summer season. I am sad to be seeing summer come to an end but I know I have a little bit more left before it's over.
What are some of your favorite Etsy shops?
Twitter | Instagram | Personal Instagram | Pinterest | Bloglovin'
Blog Posts You Might Also Enjoy: Etsy Finds #24 | Try It Tuesday: Jill Makes | 100 Days of Eyeshadow Update #2