I am back today to talk about some fun new items that I have found on my search through Etsy, I keep thinking that one day I will run out of interesting things to talk about from Etsy, but I'm not sure that day will ever come as it is ever changing. So, today I have a dozen fun finds for the month of April to share with you guys.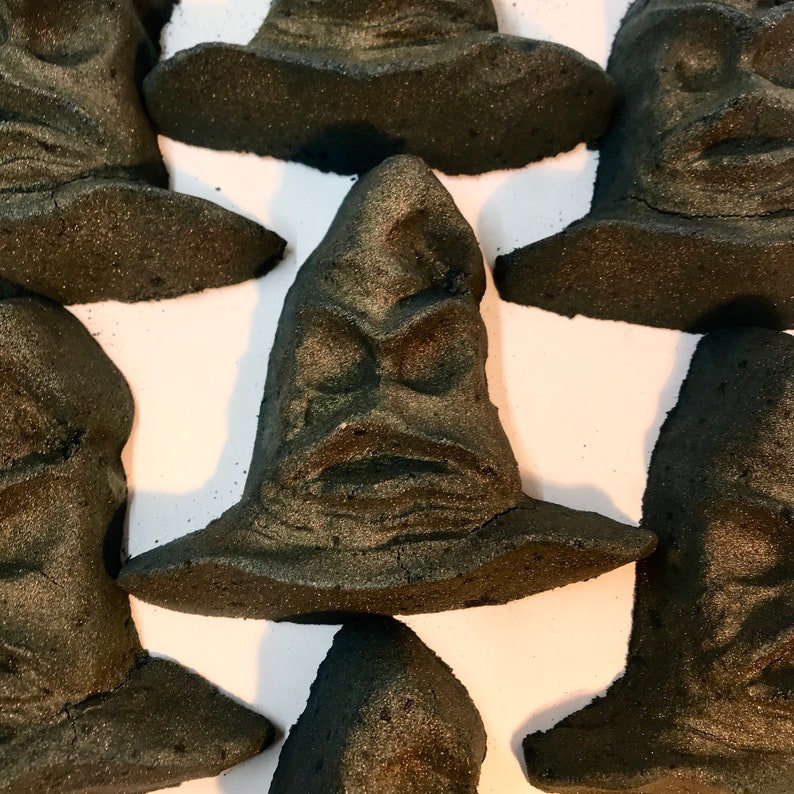 Let's start this month off with a really fun and interesting bath product, this a sorting hat themed bath bomb that fizzes out to reveal what house you belong to. This comes from the shop GeorgiaCharmBombs and will run you $8.00.
Some of my other picks from this shop have to include this adorable little Santa's Cookie bath bomb that is too cute, this tale as old as time bath bomb that is just beautiful to look at and my last pick has to be this way too cute alpaca bath bomb.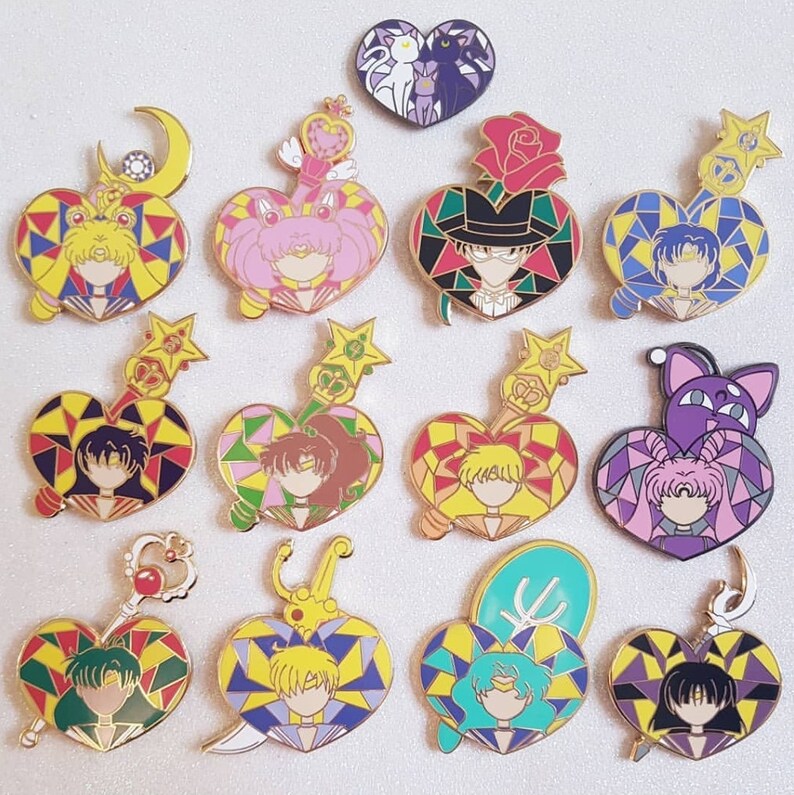 Next up I will be talking about these really cute Sailor Moon pins, I think they have pretty much everyone covered here and I love that. These pins come from the Etsy store ThePastelMochi and will run you $8.16+.
All of the pins from this store are too cute, but I have chosen three to feature starting with this playful corgi one, this adorable Steven Universe inspired Lion and lastly, I had to include this ramen cat, because adorable. These are some seriously cute pins.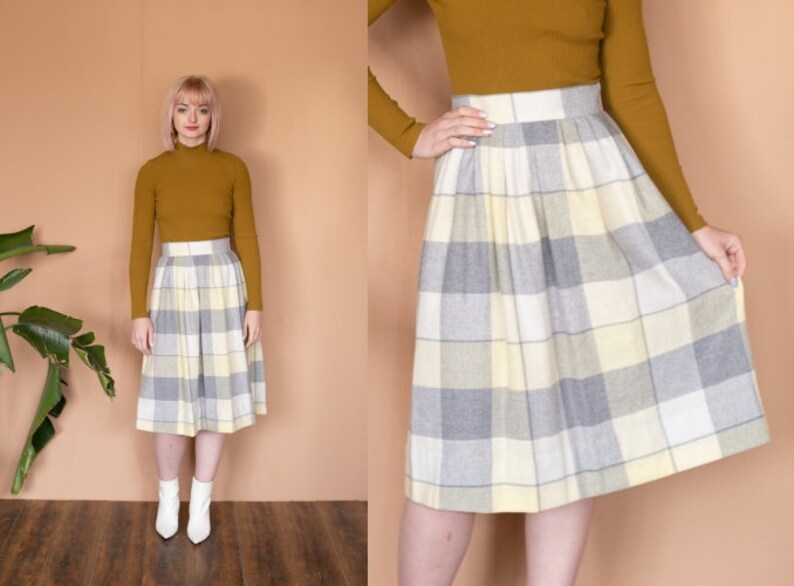 Time to go for some Vintage finds with this really cute soft pastel like a plaid skirt that I think is super cute but also a fantastic basic almost. This comes from PlumeMke and will run you $31.00.
Some other fun vintage finds from this shop include these high waisted yellow trousers, this lightweight polka dot dress and my last pick has to be this blue plaid dress that is just adorable.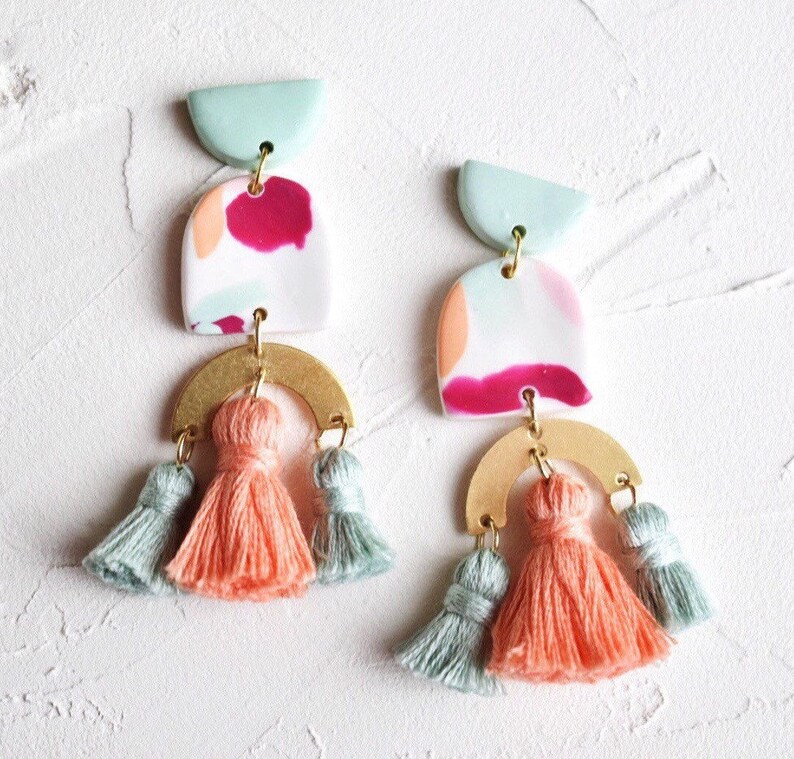 This next pick is one that I probably wouldn't wear myself as I don't think I am bold enough, but I think these earrings are really stunning and needed to be shared. These are from the store MerryMaeDesigns and will run you $19.39, which is pretty good for some wearable art.
My other picks from this store include these Navy & Gold earrings, these fun Pink Heart earrings and my last pick goes to these Pastel Tassel earrings that I am debating if I would wear or not because they are so pretty.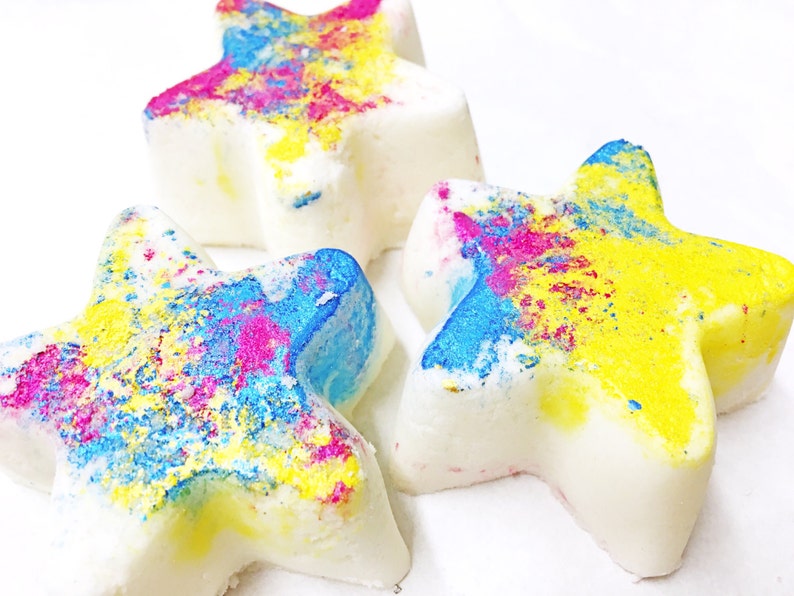 We are headed back to bath supplies with this candy fluff star bubble scoop, which strangely enough, has a floral scent which is very unexpected to me. This comes from the Etsy shop LuxuriousBodyShop and will run you $4.50.
Some other picks from this shop include this adorable Peeps-themed bath bomb, this fabulous flamingo sugar scrub and lastly this cotton candy scented body butter that will leave you smelling sweet.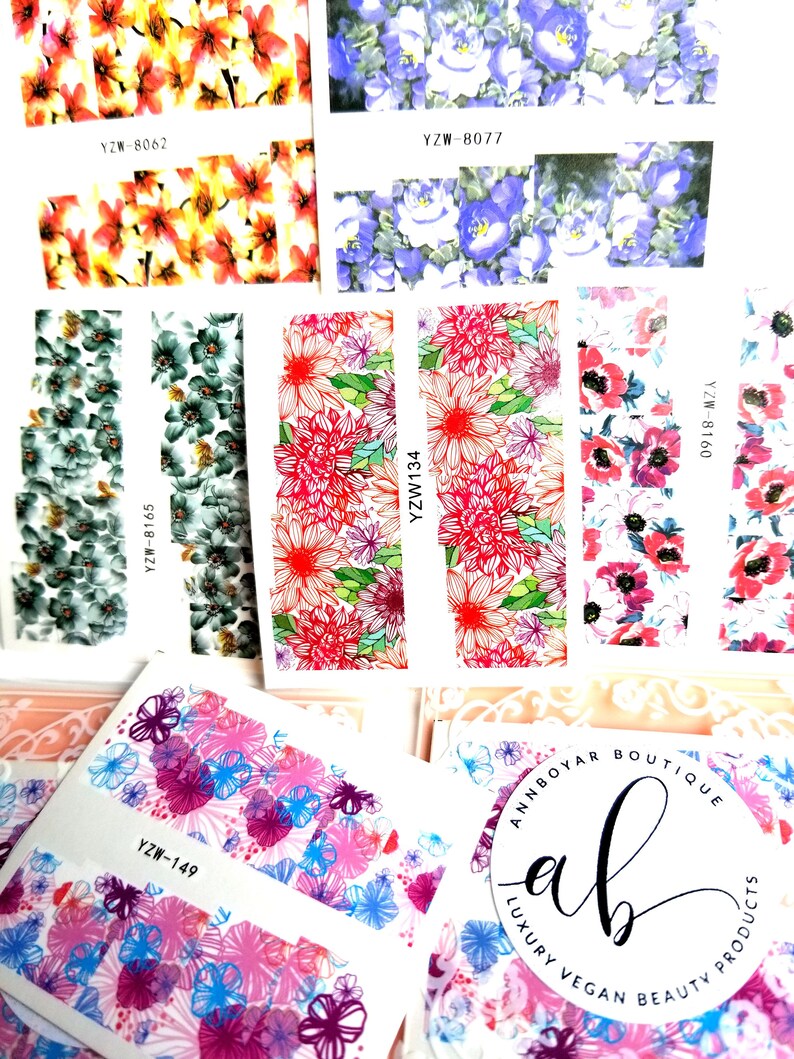 My next pick seems a little bit random but I still wanted to include these assorted nail stickers that look so pretty and so springy, due to them being floral prints, while also being really easy to use. These are from the Etsy store AnnBoyar and they will run you $3.87 for three pieces, which I assume means three sheets but I am not 100% sure of that.
This shop also sells just straight up nail polish, so I think those will be my three featured products, starting with this really fun and bright polish in the shade Sunkissed Apricot. Pink Bay is another really bright and fun one that would be perfect for the summertime. And my last pick has to be Irish Cream, I like that it is yellow but it looks slightly different than the typical dark yellow polish.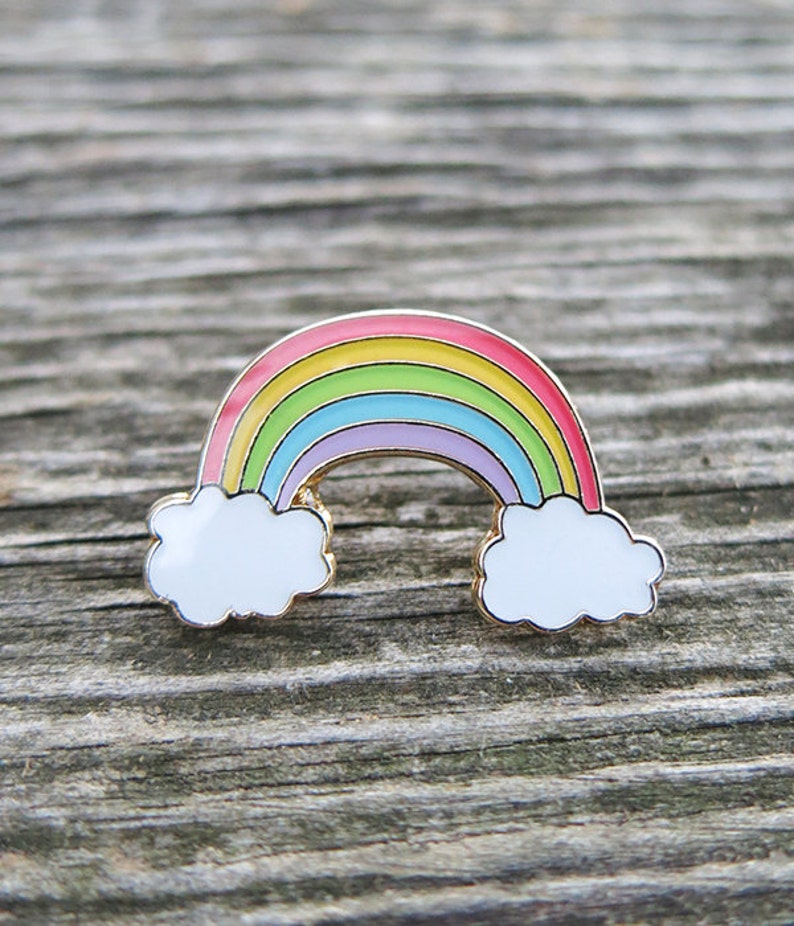 I wanted to keep it simple with my next pick which is why I am sharing this really colorful but simple rainbow pin from the Etsy store crywolf which will run you $10.00, which feels pretty typical for a pin.
Now onto my other picks, which I stuck with the whole pin theme here as well, my first pick is the Zombie Cat pin . My second pick is this Trust No One pin because I saw it and knew that I had to include it because of Gravity Falls.  And my final pick is a set of two pins that I think are just adorable, that has to be these cotton candy pins.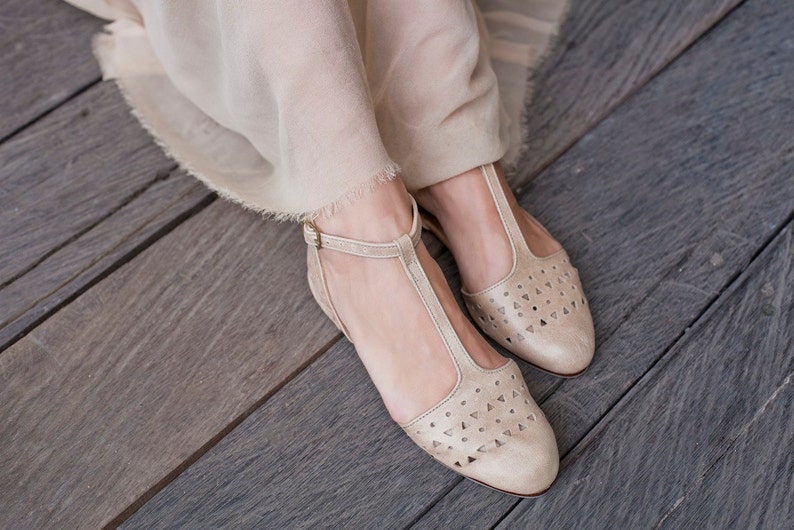 Something that I always forget about is the fact that people sell nonvintage shoes on Etsy, such as this really cute pair to the right. These are from the shop BaliELF and will run you $110.00.
This shop has a lot of seriously cute products but I'm going to stick to shoes, starting with these Mangrove ones that are simple but interesting, I also picked out the Santorini ones and the last pick from this store has to be the Heaven shoes.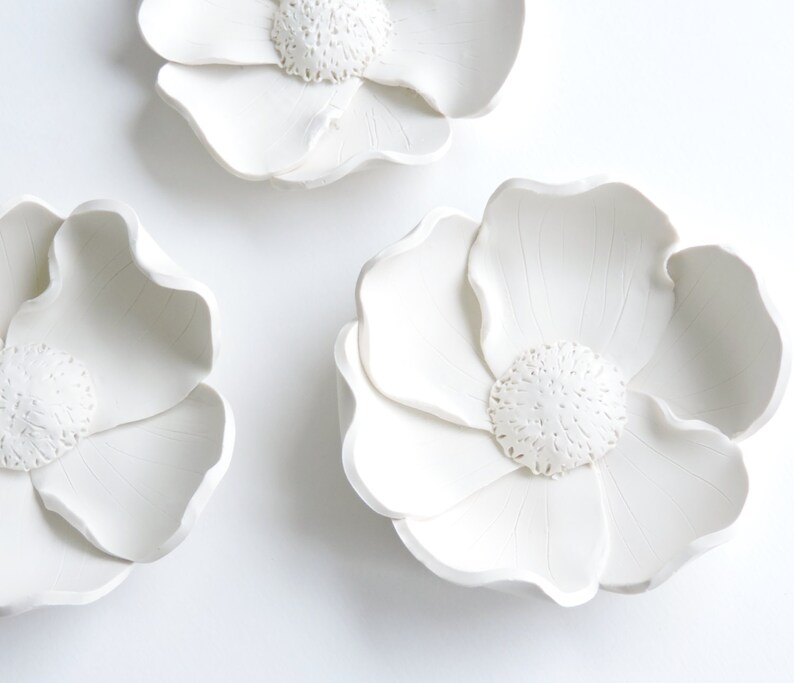 My next pick feels a little bit random but I wanted to include it because I think it is really pretty and that is this floral ring plate from the shop CherieCoquette and will run you $54.08.
Some other stunning ring plates from this shop is this floral one that has a date and initials engraved, this colorful floral one that you can choose what gets engraved in it and lastly this bluebird one that I think is really just adorable.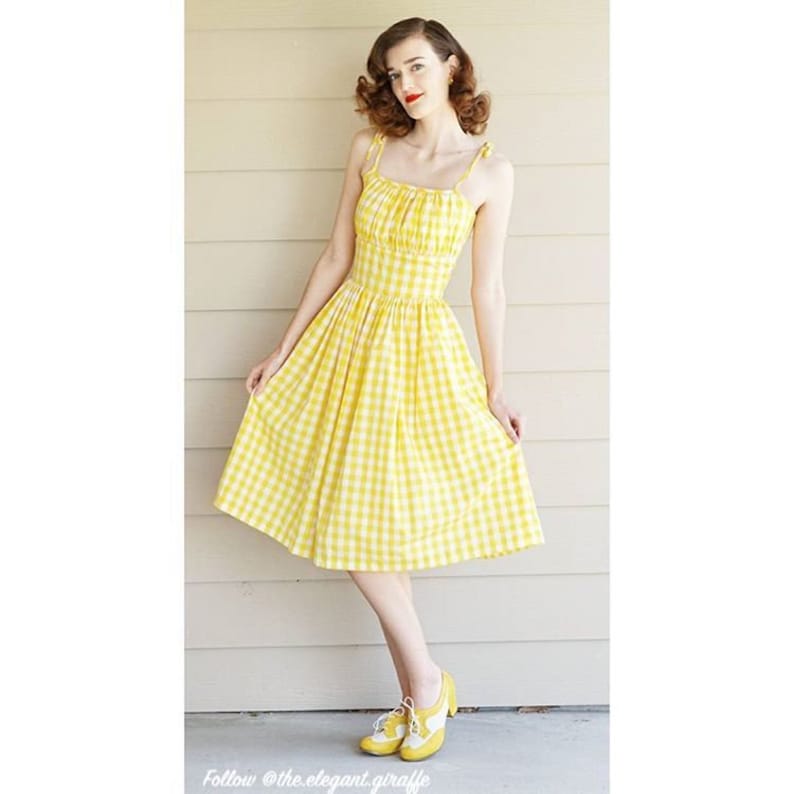 My next pick is so cute that I am heavily debating picking this one up, it's just so pretty and super fun. This Lemonade Stand Dress is too cute and will run you $88.00+, this also comes from the Etsy store HeartsandFound.
This party animal skirt is just too cute to not include in this post! I also think that the Bonnie dress and really cute and pretty simple which is nice. And my last pick is the Gilda dress because it's just so fun and perfect for the upcoming season.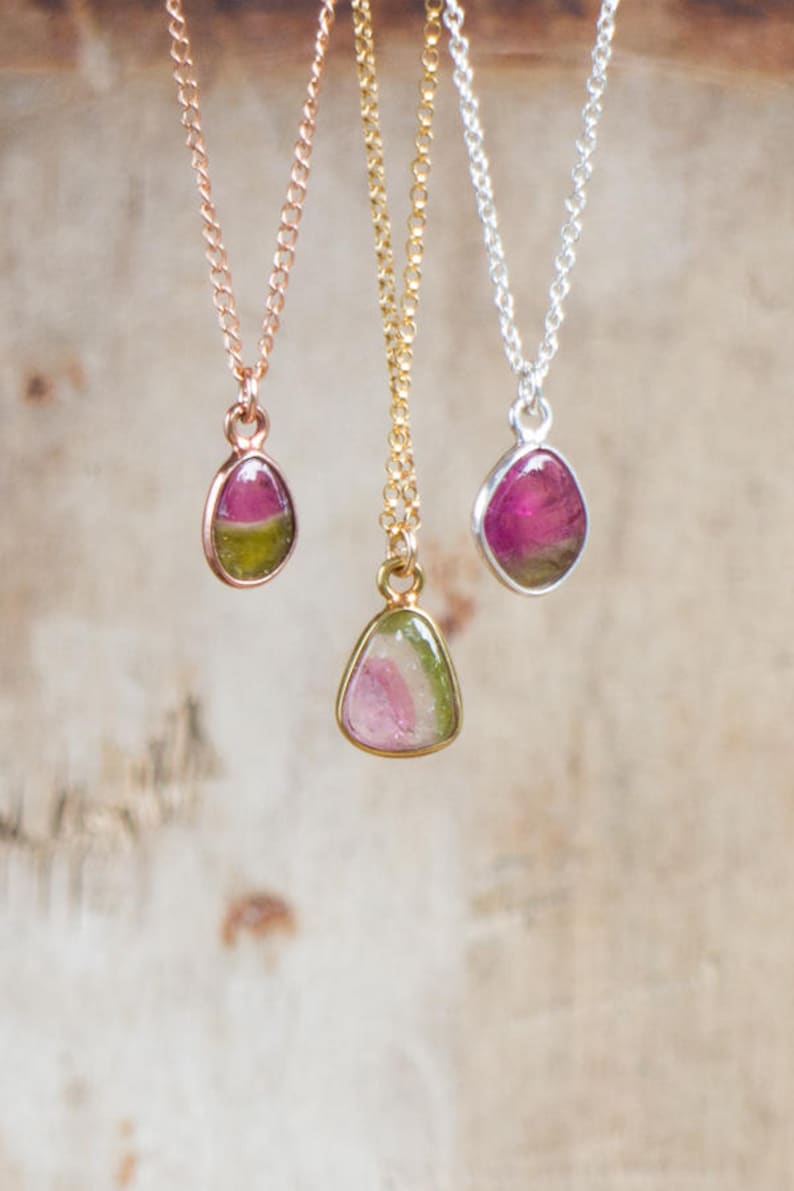 I love the look of watermelon tourmaline which is why this is my next pick, I think this is such a beautiful stone. This necklace is from the Etsy shop AbizaJewelry and will run you $39.44+ depending on the metal choice and length.
This shop has lots of other beautiful gemstone jewelry so I will have to share a few fun picks with you guys. My first pick are these really simple but still pretty moonstone stud earrings. I also love this raw emerald necklace that shows off the many shades of this stone perfectly. And my last pick was kind of hard to settle on but I have decided to share this stunning raw aquamarine necklace that I think is simple but also very pretty and very interesting. This shop has a lot of really pretty jewelry for sure.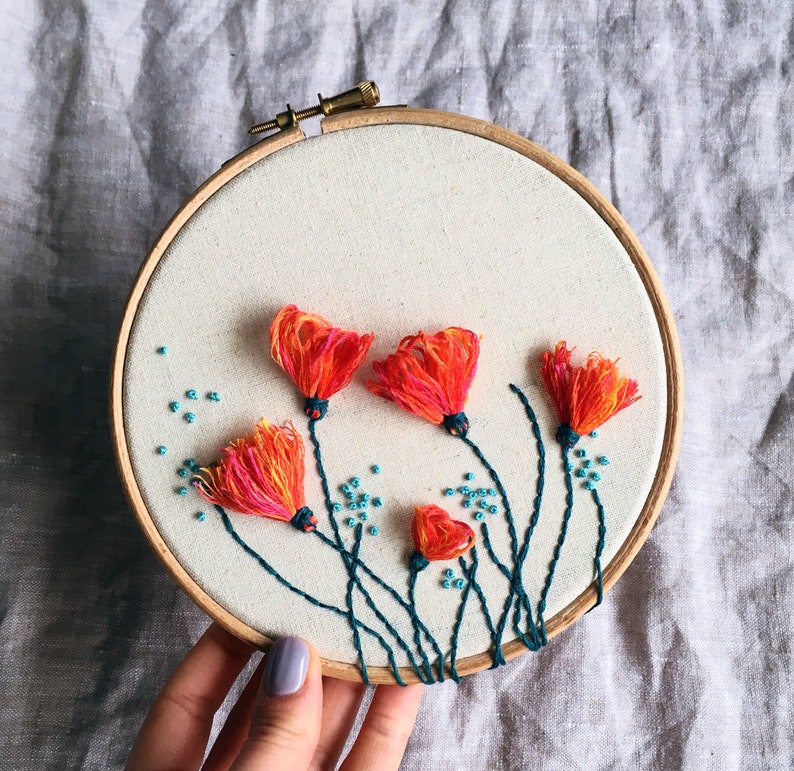 And my final pick for the month of March and that is this really pretty and festive spring flowers embroidery hoop from the MoodyGreen which will run you about $27.00.
My first pick from this shop feels kind of predictable but it's too cute to not mention and that is this little cute cat embroidery hoop, I also love this custom state embroidery hoop and could completely see myself picking one of these up sometime in the future, then lastly my final pick is this really beautiful floral embroidery hoop.
And those are all of my picks, I didn't really have a theme this month, much like most months, but looking over my picks now I can kind of see this floral, springy and pastel kind of theme that I didn't full intend to happen but did. I think all of my picks this month are very cute and I'm very happy with them.
Do you ever use Etsy?
Twitter | Instagram | Pinterest | Bloglovin'
Blog Posts You Might Also Enjoy: Etsy Finds #20 | Etsy Finds #19 | Etsy Finds #18