It's time for my first Etsy Finds post of the year and I am very much excited about it! I am always excited to browse through Etsy and find all of the things that I find interesting and exciting and then share them here, sometimes I find so much stuff that I think is cool that I wish that I could share more or do these posts more often, but alas, I do not want to overwhelm you guys so today I will be sharing only the usual twelve finds for the month. So, let's get searching.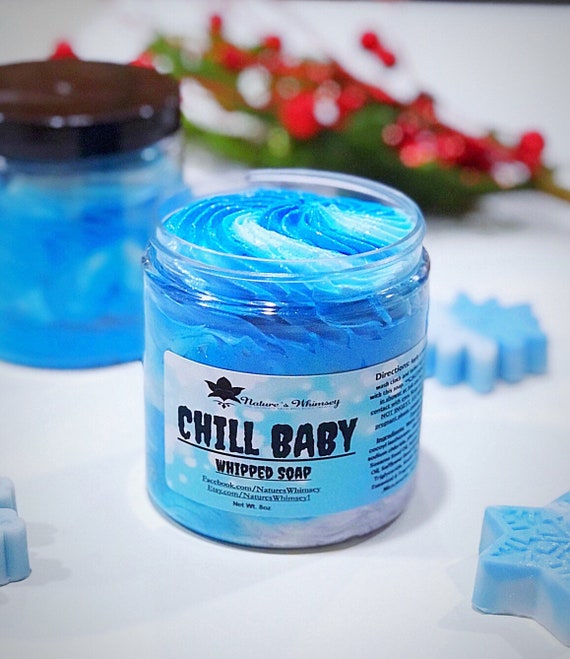 My very first pick this month is a wintery themed whipped soap from the Etsy shop NaturesWhimsey1 and the scent is Chill Baby. This will run you $15.00 for eight ounces of product, which isn't too bad if you ask me.
This shop has a bunch of other really fun products that sound like the smell really fantastic, so I had a little bit of a tough time picking out three to share with you guys but I have settled on this really adorable Unicorn Horn bath bomb that you can get in three different scents, this Watermelon lip scrub had to be on this list as well and my last pick is this Galaxy inspired moon shaped bath bomb that just looks way too cool.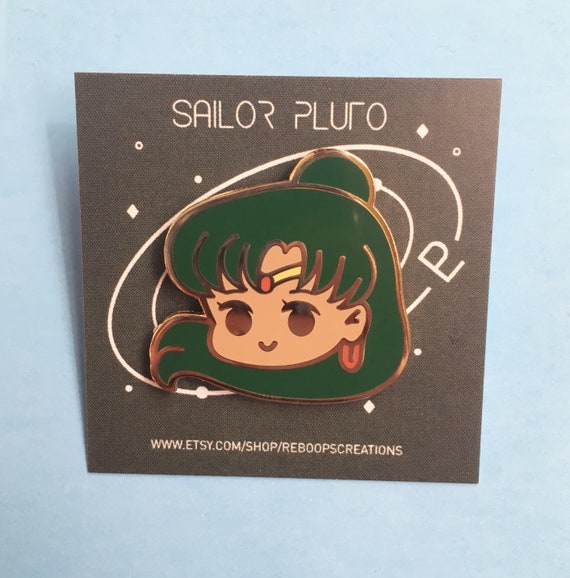 This Sailor Pluto pin is too cute to not include on this list, Sailor Pluto is not my all time favorite but I love all of the scouts and think this one is way too cute to pass up. This is from the Etsy shop Reboops and will run you $12.00.
This shop appears to have the entire gang or almost all of the scouts, but I didn't just want to feature the super adorable Sailor Scout pins they have so I have chosen a mix to share. I had to share this Kiki pin with you guys, she's too cute on her little broom. My next pick is this Todoroki Pin that is really adorable and soft. And my last pick is Sailor V, because how could I not include one of my favorite scouts in this list?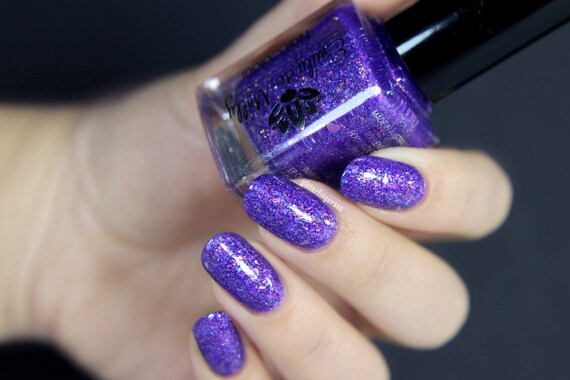 Now it's time for a nail polish pick, which is something I do pretty much every single month. I just really love nail polish, this purple glitter polish is from EmilydeMolly and will run you $11.00.
My other picks from this shop have to include this pink and purple thermal that is super girly, this stunning glitter duochrome kind of color and lastly this magnetic one that reminds me of space.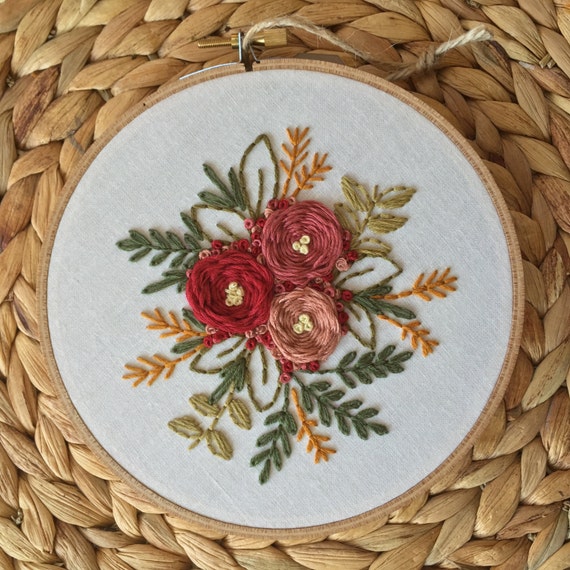 I can't lie, I really love a nice and pretty embroidered hoop. This floral design is from the Etsy shop TheBarmyFox and will run you $34.95+ depending on the size that you go for.
This shop has a bunch of really pretty embroidery hoops that made it really hard to chose between, but I looked through them all and settled on my three to share with you guys starting with these pretty green leaves, really simple but pretty. This adorable quote that is a great reminder that you are doing well. The last one is this really pretty and big sunflower that I think is so bright and happy.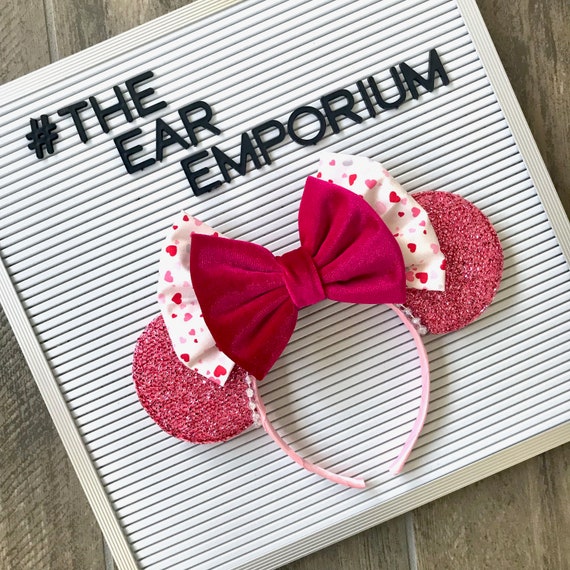 I love Disney and I love Disney ears, though I don't own any handmade ones yet this set is for sure on my radar, I love how festive and fun they are. This Valentine's Day set is from the Etsy shop theearermporium and will run you $22.00.
So, of course my first pick had to be this set of The Little Mermaid inspired ears that are too cute and are complete with a little dinglehopper. The second set I have picked out have been inspired by Sorcerer Mickey which I really like this look of. The last set that I had to include were these really fun and festive pink and gold pair that I just love.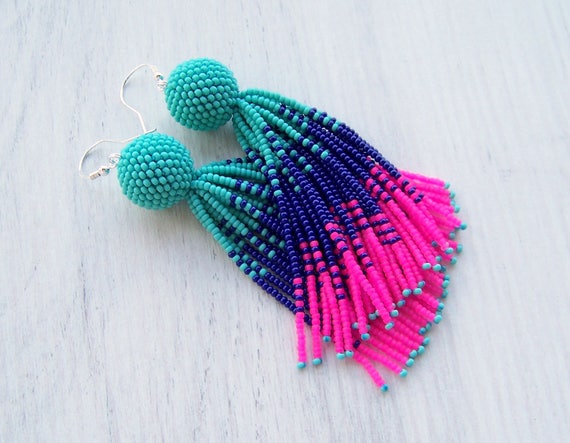 I love the look of these earrings, they are so fun and interesting, I like 'em. These beaded earrings come from the Etsy shop lutita and will rn you  $31.5.
My first pick is another pair of these tassel earrings, these ones are a light purple and pink shade. My second pick from this store has to be this stunning black and white knot bracelet that is too pretty. And my last pick are these really interesting black and white beaded hoop earrings that I really need to own.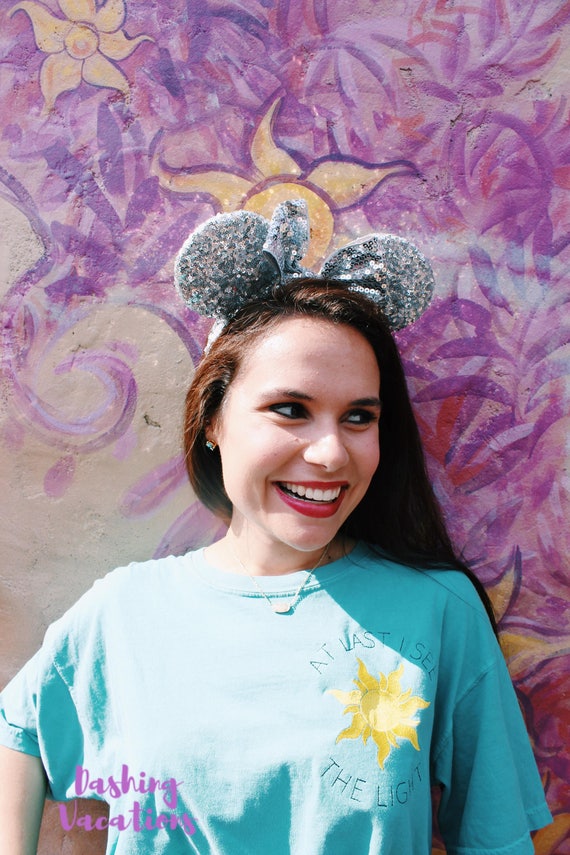 My next find for this month is this really simple but really adorable Tangled inspired tee shirt from the Etsy shop DashingVacations and will run you $21.99. The embroidery on this is super cute and I just love it, I am lusting after this tee terribly so.
Anyway, this shop has so many super cute tees and it was a little bit difficult, but I did settle on three really cute pieces from this shop. My first extra pick was this Rapunzel themed Mickey Mouse tee, I just really love Rapunzel and I think this is too cute. I also think that this Pua pocket tee is too cute to not include, I would totally buy this in other characters too because it's really adorable. And my last pick is this baseball cap that has these delicate little waves on it and I think those are just super adorable and simple.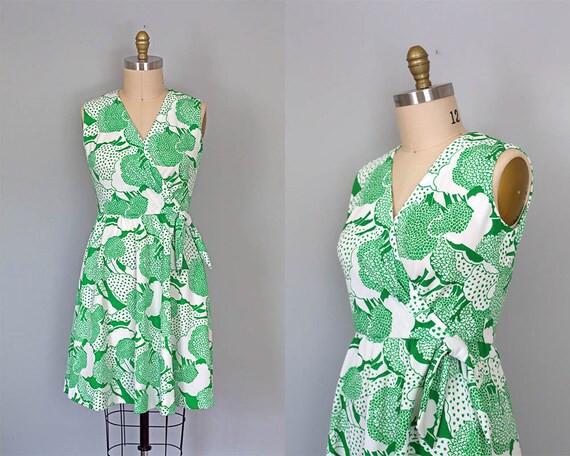 This next one is all about a vintage, I love this dress and would totally snatch it up if it were my size. This one comes from the Etsy shop SARAHKATES and will run you $52.00.
My first pick is this really light and summery pitcher dress that I think is cute. My second pick from this shop is this really adorable button up blue midi skirt that I just love the color of. My last pick from this shop is another dress, it's this really bright and colorful floral dress.
I think these pencils are really Awesome and a great reminded throughtout the day. These come from the Etsy shop TaylorElliottDesigns and will run you $11.00.
This shop has such cute items, but I picked three and the first is this adorable I'm Here For The Cake Tee that I might seriously need. My second pick is this colorful pom pom pouch. And lastly this sparkle notebook.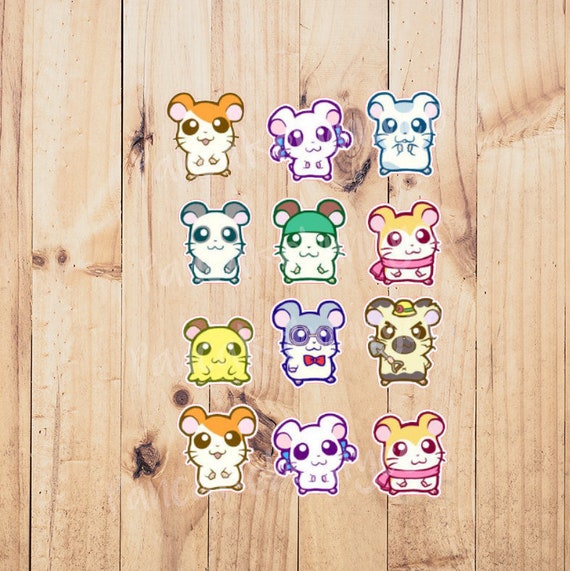 My next pick is a little bit random and out there but these are just too adorable not to include. These Hamtaro stickers from the Etsy shop PancakeBunnyCo and will run you $2.33 per sticker.
Now for my extra picks, the first one has to be these really adorable Pokemon stickers that I think are cute. My second pick has to be these adorable Sailor Moon bookmarks that I really want to get because of books and Sailor Moon. And to round out the picks from this shop is another stick pick and this one is a really cute little baby Groot one.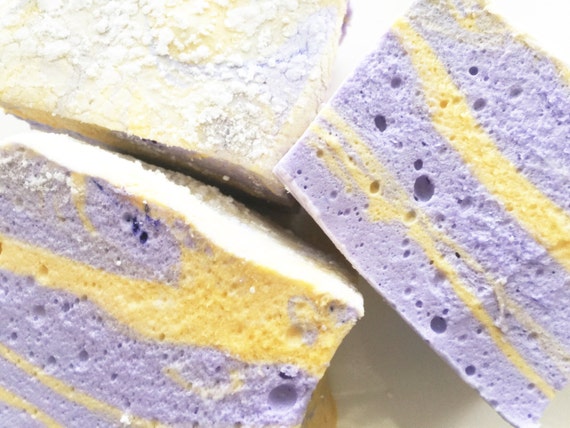 Up next is a little snack that I am really intrigued by because peanut butter and jelly marshmallows sound either really good or terrible. These come from the SugarpopBakeshop and will run you $18.95.
Some other really tasty sounding treats and first up is this Cake Better fudge. These Cotton Candy marshmallows seem really appealing as well and then lastly are these cookie dough truffles.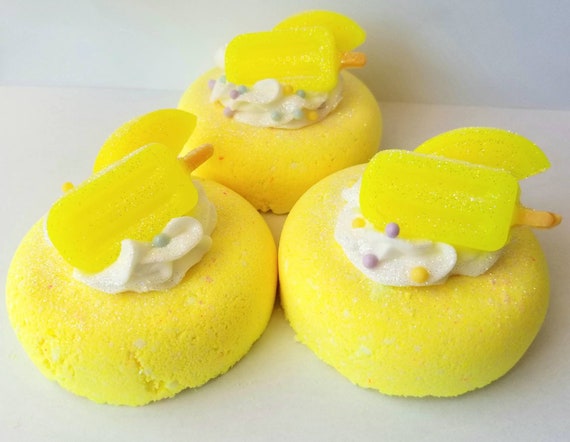 And my last pick is a bath product because what's an Etsy finds a post without some baht products? Not right, that's what it is. These Lemon Meringue Donut Bath Bomb from the shop TheLittleSoapShop and will run you $7.50.
My first pick is this festive and fun Valentines themed cupcake bath bomb that is adorable, pick number two is this coconut lime cupcake bath bomb and pick three is this chocolate cherry donut bath bomb that sounds decadent.
And those are all of my favorite Etsy finds for the month, as per usual I tried to keep it a good mix of things, partly because I can't stay focused and partly because I think it's nice to have a mix of things. So, I hope you guys enjoyed my picks this month.
What are some of your favorite Etsy shops and things to search for on there?
Twitter | Instagram | Pinterest | Bloglovin'