Hello there, today is the day where I share all of my finds Etsy finds for the month of December, these will all probably be festive picks which I am very excited about. So, let's just get into talking about all of the fun and festive things on Etsy.
For your enjoyment here is a fun and festive playlist you can listen to while reading blogmas.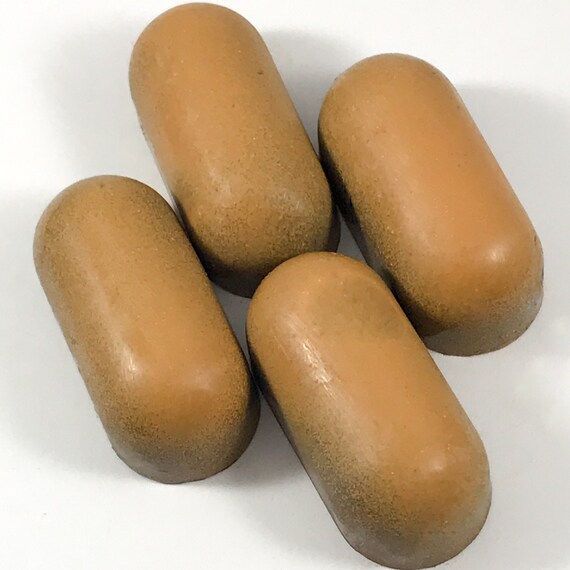 Let's kick off this list with something sweet and tasty, these Gingerbread Truffles from the Etsy shop CCsChocolates will run you $10.80 for nine pieces. Not too bad for some fancy truffles if you ask me.
They have lots of other flavors in this shop but the ones that have caught my eye include these pecan pie truffles, caramel apple truffles that look super fun and bright and lastly are these salted caramel truffles that sound great. Granted, I just really like salted caramel.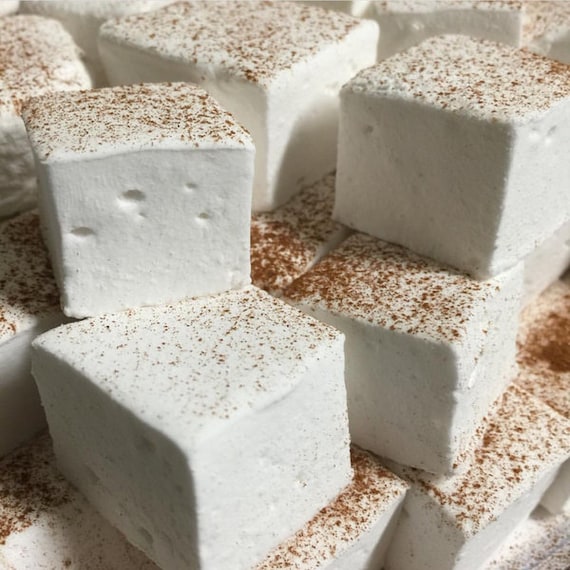 I'm keeping with the festive treats with this next one, these are coquito marshmallows from the Etsy shop FlofysGourmetMallows and will run you $5.99 for a dozen marshmallows.
They have lots of other flavors in this shop too, some of the ones that really stand out to me are the tropical mango flavor because that is one that I don't see a lot in other places, gingerbread because it is festive as well as delicious and the last flavor has to be dulce de leche just because it looks super tasty.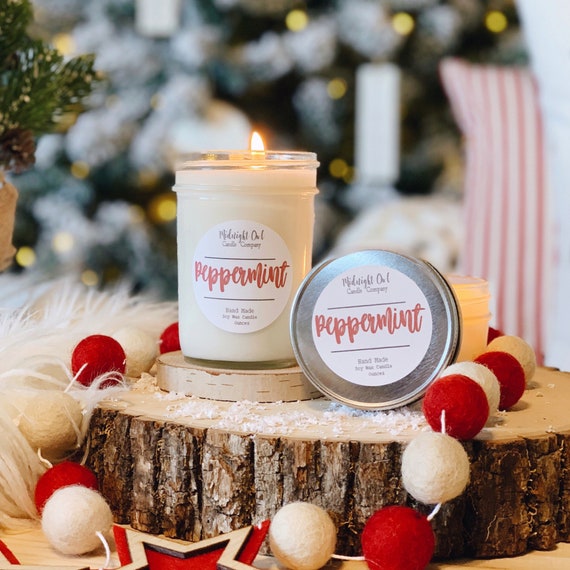 Now that we are full of all of the festive treats, let's talk some fun festive smells, this peppermint scented candle from the Etsy shop MidnightOwlCandleCo is the perfect fit if you ask me. This will run you $6.00+ depending on what size you get.
Some other picks from this shop include this festive rustic woods scented candle, this adorable little Mrs. Claus cookie jar that is too cute and lastly this hot buttered rum scented candle sounds pretty great.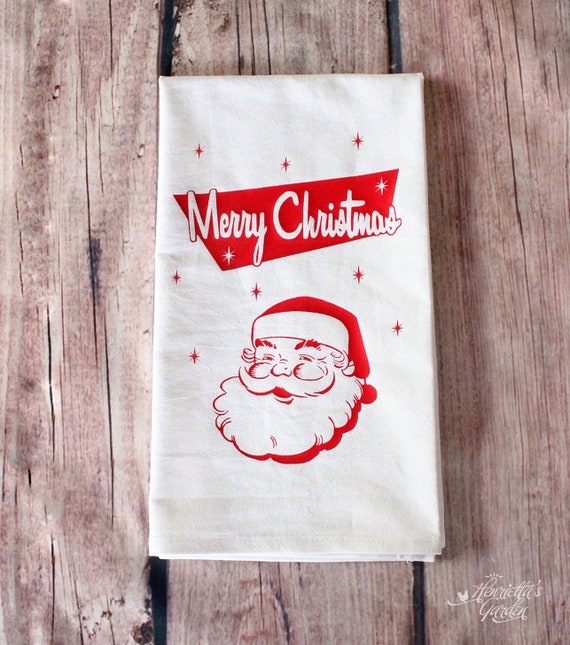 I love pretty much all things Santa so this adorable little dish towel is right up my alley, it's cute, santa and kind of retro. This one comes from the Etsy shop HenriettasGarden and will run you $10.00.
Some other really cute picks from this shop include this Christmas tree farm set of tea towels, this simple pastel but really cute good vibes tee shirt and my last pick has to be another really adorable tee shirt with a mushroom toadstool on it.  The shop has a ton of cute but really basic pieces that I really enjoy.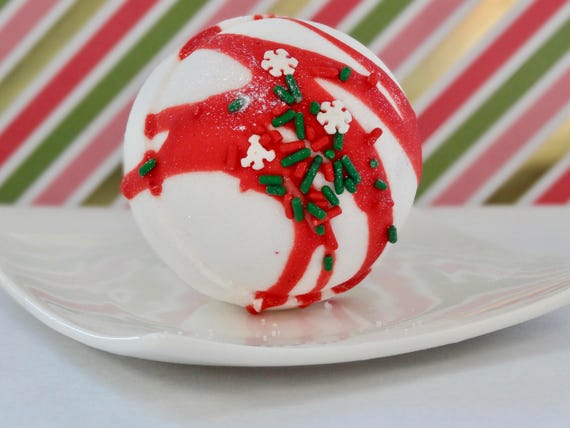 I had to include this festive bath bomb in my picks, this is the Mrs. Claus' Cookies Bath Bomb from the Etsy shop WhippedUpWonderful and will run you $8.00.
Some other picks I have from this shop include this wintery delightful bath bomb, this really adorable bubble bar taffy type thing and my last pick is Santa Baby bath bomb.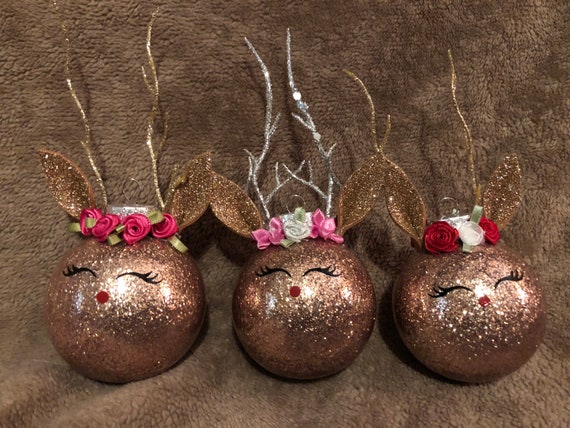 These cute little glitter reindeer ornaments are too adorable for me to not include in this list. These cute little sparkly reindeer come from the Etsy shop EliteDesignShoppe and will run you $11.00+
This shop doesn't have a bunch of stuff on it so I only have one thing from it that I really want to share with you guys and that is this adorable Unicorn ornament.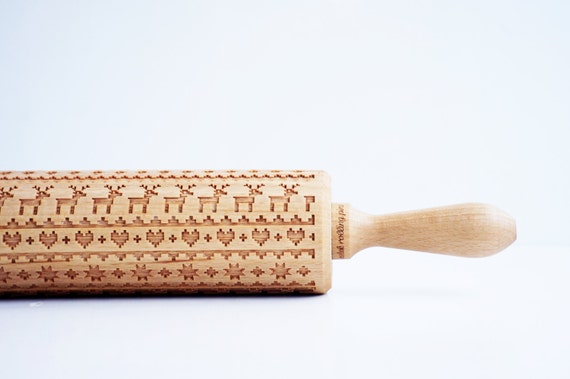 My next pick is something festive and something that I think any baker on your list would really enjoy, which is this rolling pin embosser for cookies that comes from the Etsy shop ValekRollingPins and will run you $28.26
Some other cute designs include this daisy one, this Christmas Tree one and lastly this Snowflake one, all of which are really adorable if you ask me.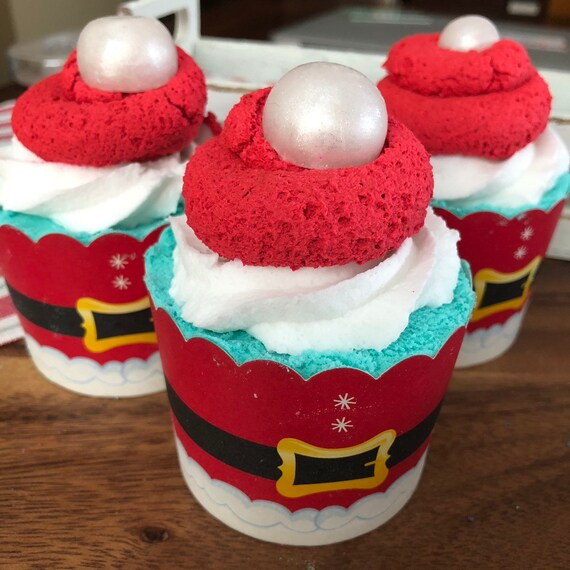 Another fun and festive bath product to add to the list, this adorable Santa cupcake that is both a bath bomb and a bubble bar. This comes from the Esty shop CountryMarketCrafts and will run you $7.00, which is a great value if you ask me.
My first extra pick from this shop is this elf nog bubble bath sprinkles, this cranberry pomegranate scrub is on my radar as well and my last pick is for sure is this gingerbread latte candle that is super adorable and sounds great.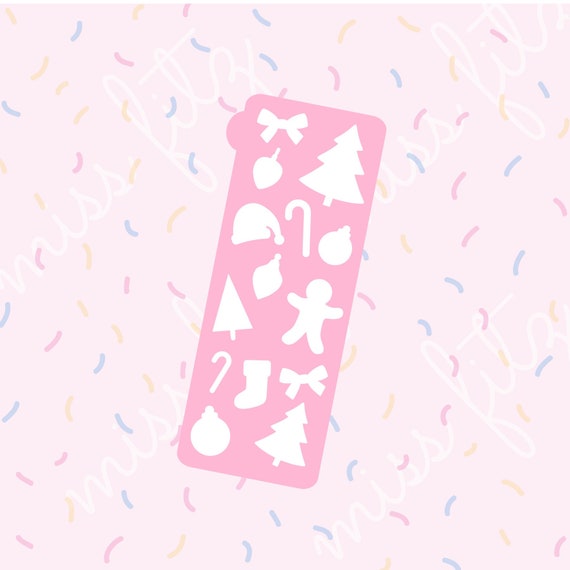 My next pick might be pretty random but I think it fits the festive theme really well and I love these. This festive Christmas swatch stencil is too cute, it comes from the Etsy shop MissFitzDesigns and will run you $2.05.
I really love this shop and they have tons of super cute things, so some of my other picks include this super adorable Sailor Moon set, this really cute stripey cat swatch and the last is this negative space star and moon one.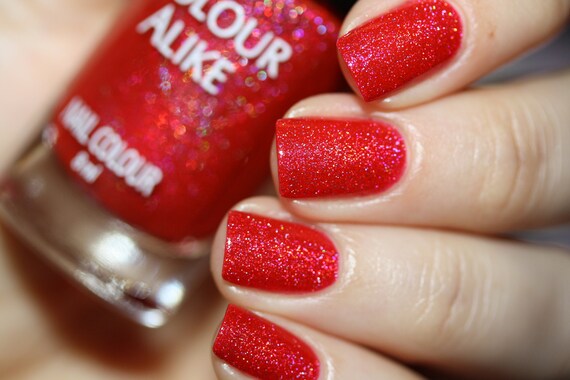 Up next is an item that is specfically festive but the color is if you ask me and that is this super pretty red holo polish from the shop ColourAlike and will run you $7.00.
My three color choices from this shop were hard but I settled on this holo green shade, this really pretty deep red shade and dark forest green.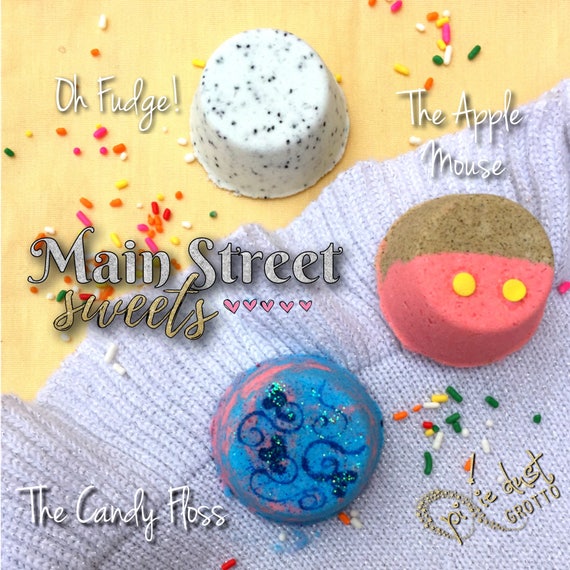 This next one might not seem super festive either but I think it is because Disney is always festive. This set of Main Street Sweets bath bombs come from the shop PixieDustGrotto and will run you $6.50.
My other picks from this shop have to include this really adorable The Grinch inspired bath bomb, this really adorable yeti bath bomb that is too cute, my last choice is this way too cute The Little Mermaid inspired bath bomb that looks just like Flounder and is too cute.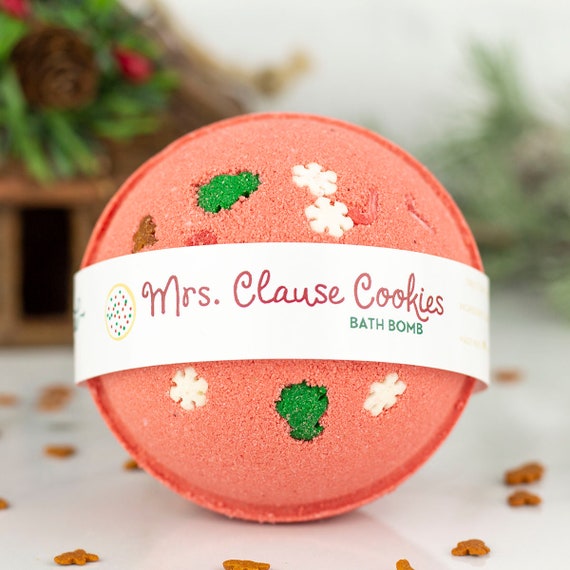 This is my last pick and it is another Mrs. Clause Cookies bath bomb that is super adorable, this one comes from the Etsy shop ShopLeebrick and will run you $6.95.
This shop has a bunch of fun bath products that made it super hard to pick but I have chosen three things to feature, starting with this Santa's tree farm bath bomb, this gingerbread house whipped sugar scrub and the last pick that I have from this shop is this snowball bath bomb that is perfect for the winter.
And those are all of my fun and festive picks for this month from Etsy, a pretty good mix of things if you ask me, a lot of bath products but that tends to happen. I am really excited with all these picks and am really hoping to try some of them out as everything is so fun and festive, plus I really love trying things from Etsy.
What are some of your favorite Etsy finds?
Twitter | Instagram | Pinterest | Bloglovin'