Hello there, today I am sharing some really fun and great Etsy finds with you guys, just like I do every month. And while it may not look super festive around here yet, it's coming and this is going to be your first taste of a little bit of festivity over here because this month I do have a theme. Since the holiday season is next month I thought it would be fun to pick out some Etsy finds that I think would make great gifts, so let's jump on in.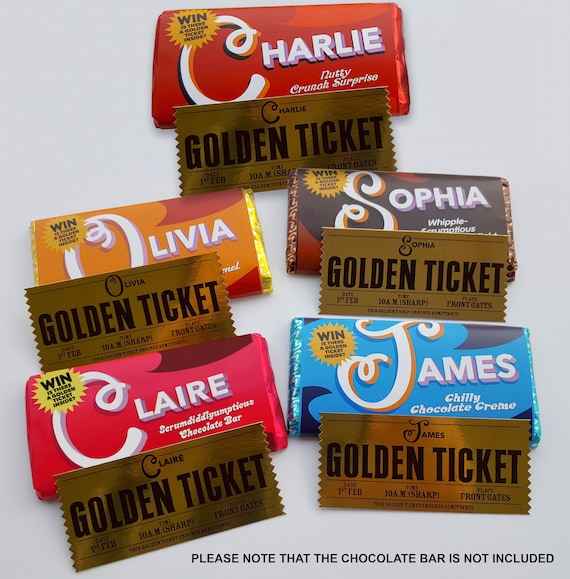 My first pick just feels really right, because who doesn't love Charlie and the Chocolate Factory? I think everyone loves it. This is only for the wrapper and golden ticket, but this fun little customizable set is from the Etsy store ShopOnTheHeath and will run you $6.78, which isn't too bad if you ask me, especially for something so cute. I don't even mind supplying the chocolate bar for this one.
Typically I share other items I love from an Etsy store, but this one has so few items that I will be skipping over that with this one and moving on to the next pick.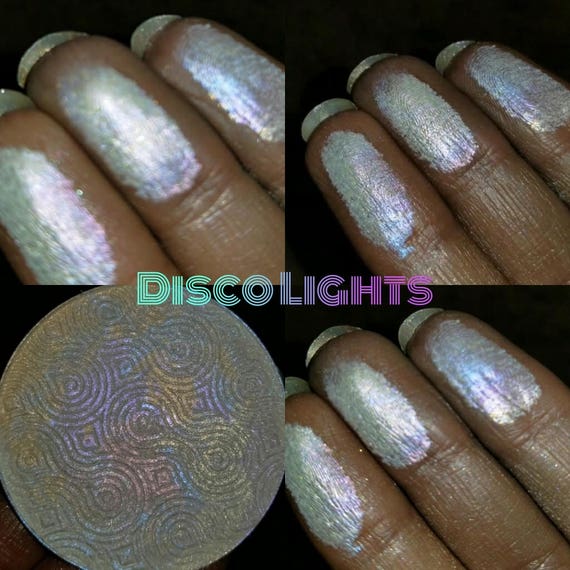 Can we take a moment to think about and appreciate how seriously sparkly and pretty this highlighter is? The Disco Lights Highlighter is from the Etsy shop Touchofglambeauty and will run you $19.00 for just the pan. I will say that is a little bit steep but it is so pretty that I would be willing to give it a try.
I decided to pick out three other highlighters from this shop and the first is Tale of a Mermaid, the second is Buy Me Diamonds and the last one from this shop is Fifty Shades of Pink.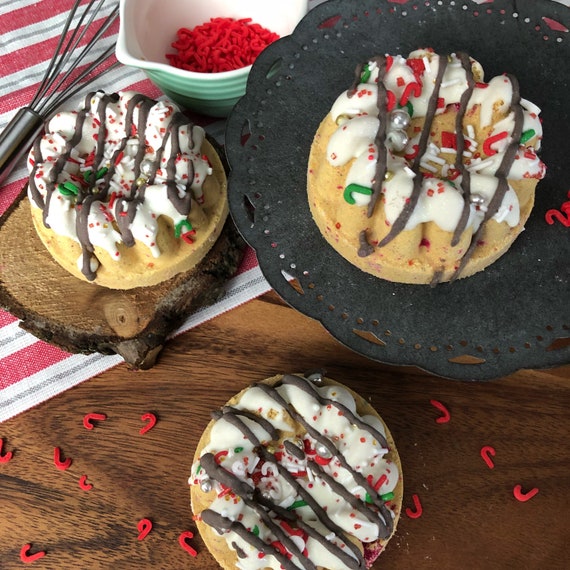 Next is a shop that I think I've featured before but I have decided to feature again because it's festive and I want to, this is the Peppermint Bark Bundt Cake Bath Bomb from the Etsy shop CountryMarketCrafts and will run you $3.94.
A few of my other fun and festive picks would have to include these lovely sounding bath sprinkles in the scent Santa Baby, this delicious sounding Sugar Cookie sugar scrub and lastly this super adorable Frosted Gingerbread bath bomb.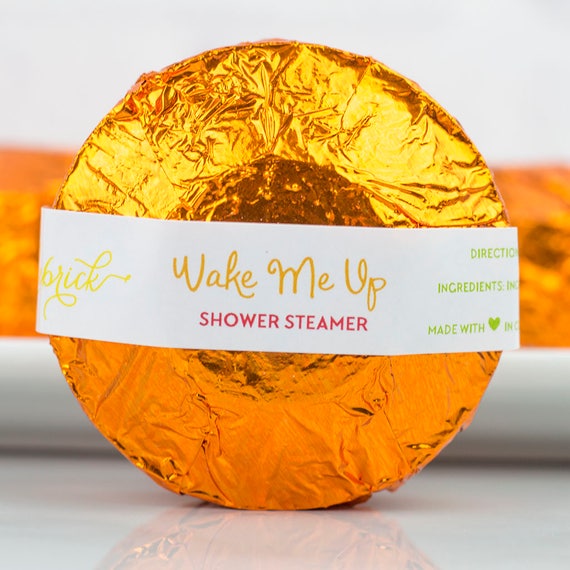 Next up is a pick for those who need a pick me up in the morning but also don't have a bath, that is this Wake Me Up Shower Steamer from the Etsy shop ShopLeebrick and will run you $4.95.
They have some seriously adorable bath products over in this shop, but I picked out a few of my favorites to showcase. Up first has to be this adorable little Santa themed bath bomb that smells like cookies, these Cotton Candy scent bath salts sound really fantastic and my last pick is adorable Unicorn sugar scrub.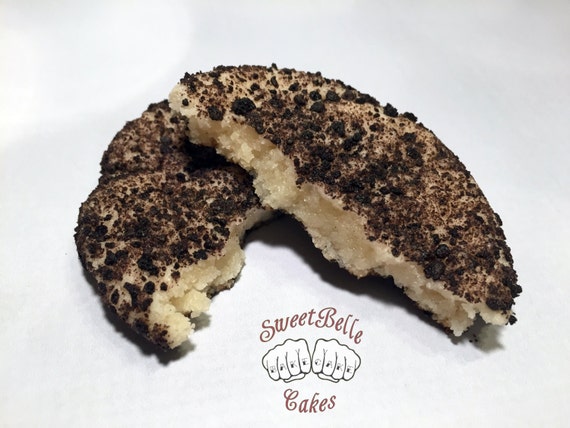 My next pick is some cookies, these are Oreo Cheesecake cookies that sound amazing and look almost as good. These come from the Etsy shop SweetBelleCakes and will run you $15.00 for
This shop has a ton of tasty looking products, I picked out my top three and the first are these Carrot Cake Cookies, the second has to be these Pumpkin Pie cookies and my last pick has got to go these Oatmeal & Jam bars that look amazing.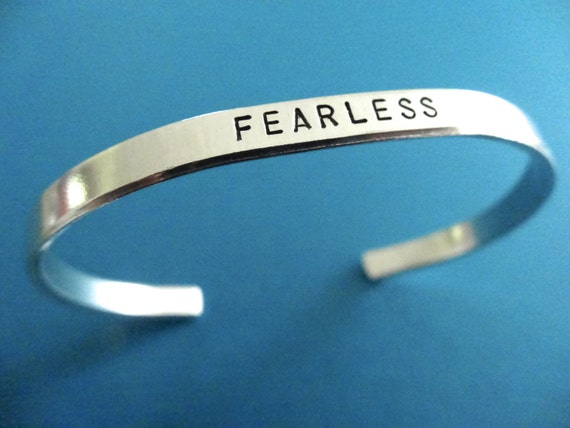 My next pick is is this really simple Fearless bracelet because I think it is cute, this comes from the Etsy shop TesoroJewelry and will run you $17.00.
My other picks from this shop include this really simple Forest ring, this delicate little Dandelion necklace, and my last pick has to be this really simple mixed metal bracelet.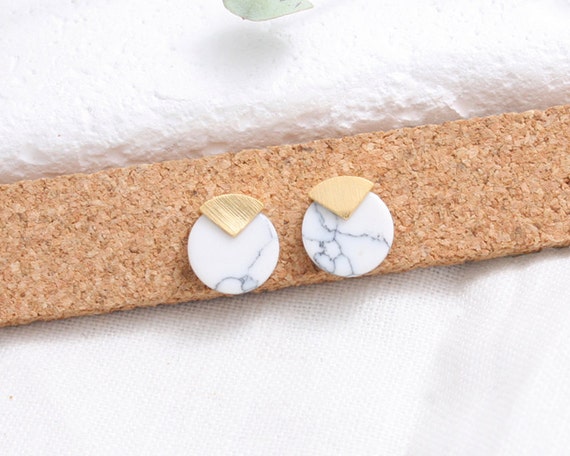 Now, it's time for another piece of Jewelry, a very simple pair of gold and marble earrings that I think would be a real crowd pleaser. These will run you $15 and come from the shop fromJDesign.
They have some really pretty and quite nice pieces in this shop, so my first pick is this Black & Gold ring, my second choice are these ear jacket earrings and the last one is the gold double ring that is rather simple but really nice.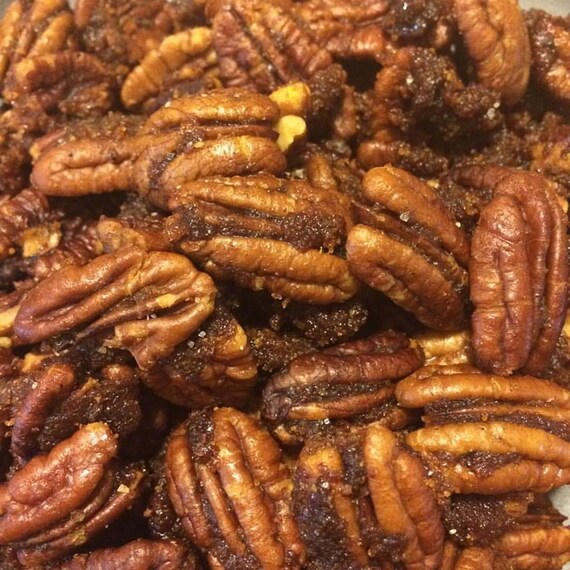 My next pick is something that is really festive and that is Cinnamon Candied Pecans that come from the Etsy shop LoveCynGourmet and will run you $16.00.
Other tasty treats I have picked out from this shop include these Sriracha Candied Pecans that sounds really delightful and different, this Peanut Butter Candied Jerky that also sounds really interesting and my last pick are these Chocolate Covered Potato Chips that also sound really good.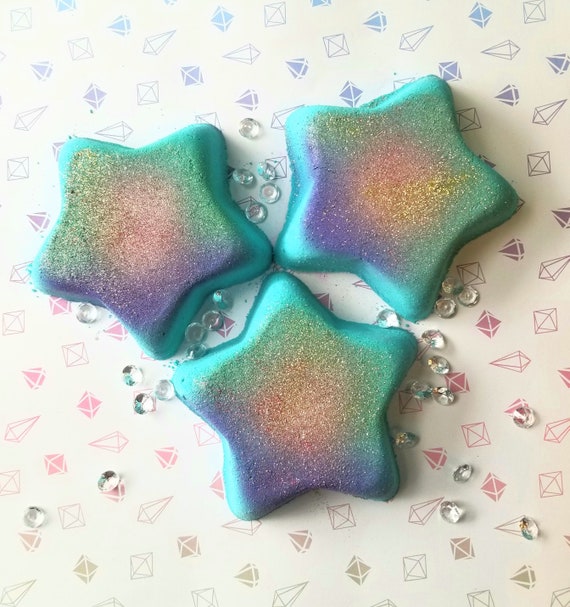 I am throwing it back to bath stuff because who doesn't love a nice warm bath during the winter? This is a really pretty Aurora Borealis themed bath bomb from the shop SoakFizzandBubblesCo and will run you $7.08.
This shop has so many cute bath products that it was almost hard to choose, but I did and my first pick is this Winter Candy Apple bath bomb, my second would be this really adorable Unicorn bath bomb and then my last pick would be this Chocolate Mint bubble bar.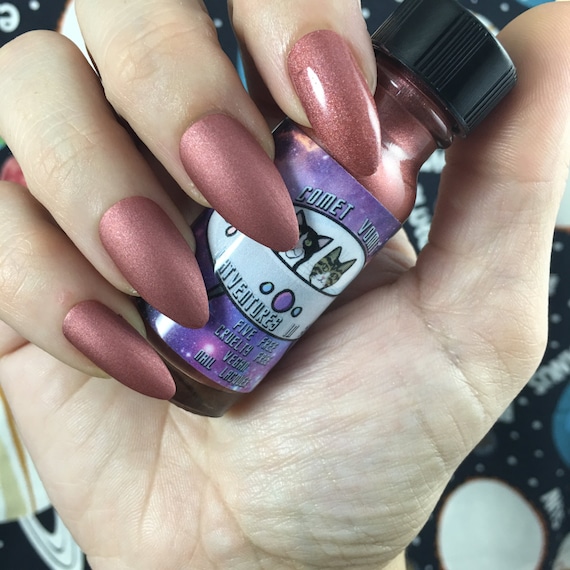 It almost doesn't feel like and Etsy finds post if I don't include some type of nail polish, this is the Venus Goes to Mars shade from the shop CometVomitPolish and will run you about $8.50.
This shop has too many pretty polishes and it was too hard to pick, but I knew I had to so I have chosen three to share. The first has to be this gorgeous mustard polish, the second is this thermal polish that reminds me of the little mermaid and my last pick would be this lovely green shade.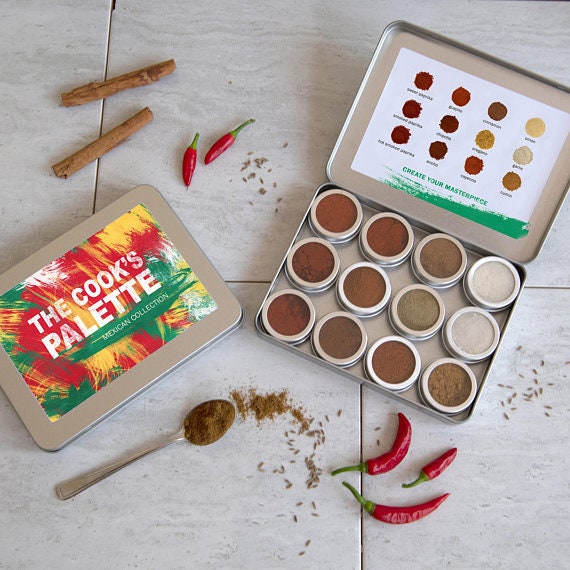 My next pick is for all those people on your list who love to cook, this is a Make Your Own Mexican Spice Kit and it will run you $27.11, it comes from the shop MarvlingBrosLtd.
This shop has some really interesting spices and things, so my first pick is this Chilli Science set that looks really spicy, my second is this Barbecue Rub kit that sounds really classic and my third pick from this shop would be this Popcorn Seasoning set because it sounds really fun.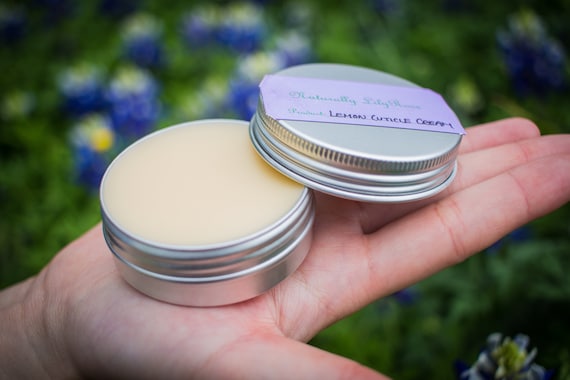 And my last pick is something that I think is perfect for the winter and that is this Lemon Scented Cuticle Butter that comes from the Etsy shop NaturallyLilyRose and will run you $3.00
My picks from this shop have to be the Rose Clay Mask, this Pumpkin Spice Lotion and lastly this Whipped Body Butter that comes in various scents.
And those are my picks for the month of November, a good mix of things and all things that I think would make good gifts and fairly easy crowd pleasers. There are a few things on this list that I for sure want to get, some for me and some for gifts, but I am not sure what I am doing for some people yet so that will have to wait.
Any favorite Etsy shops?
Twitter | Instagram | Pinterest | Bloglovin'