I love writing these posts, I just love exploring Etsy and finding all sorts of fun new handmade things, it's just an enjoyable thing. Last month's theme was all about my birthday wishlist and this month will be festive and birthday related as well because I am a child person who really enjoys my birthday along with all things birthday. I just think it's fun, so let's dive in and talk all about festive Etsy finds.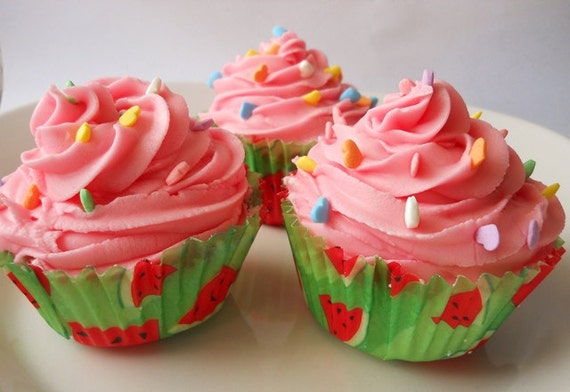 My first pick is this too cute cupcake bath fizz, this seems very birthday and festive to me. This is a watermelon taffy cupcake fizz from the Etsy shop TheLittleSoapStore and will run you $5.50.
Some of my other picks include this sugared macaron bath bomb, this really cute chocolate cherry donut bath bomb and the last pick has to be this pumpkin pie soap that is too darn cute.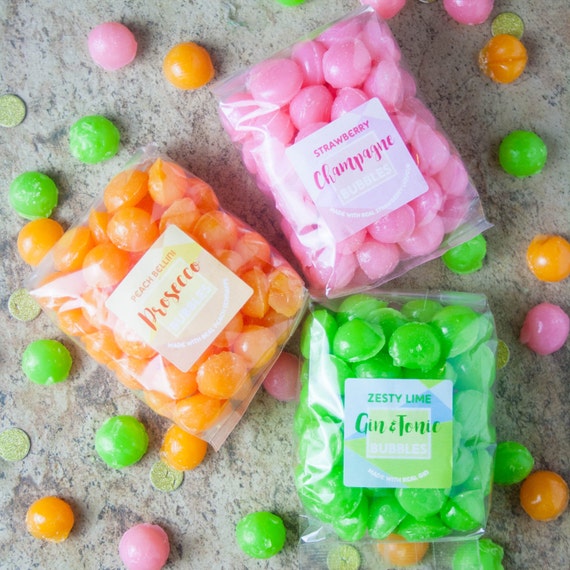 I think that this theme is very loose, so that means I think that these fun boozy candies fit into the festive theme pretty well. These are a set of three boozy sweets from the Etsy shop HollyLollies that will run you $17.41.
My first additional pick from this shop is another set of candies, this one is a set of rum-themed candies. These mulled wine ones seem great for the upcoming season and I think my last pick is going to be these grapefruity gin stirrers.
This fun birthday cake bath bomb has to be my next pick, what's more festive and birthday than birthday cake? Nothing. This birthday cake bath bomb is from the shop CountryMarketCrafts and will run you $3.52, which isn't bad at all.
My other picks are all seasonally festive, starting with the Pumpkin Spice Bathuccino, also the Cider Donuts liquid bubble bath and then lastly I had to pick the Frosted Pumpkin Spice Pie Bubble Bar, it's literally a mini pie bubble bar which is just too cute for words.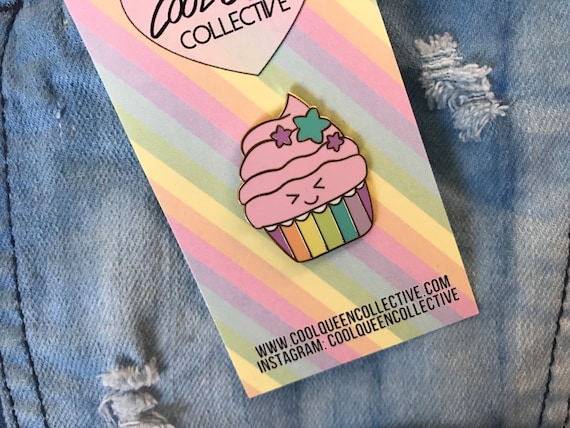 This fun little pastel cupcake pin is too cute and festive to not include in this list, this is from the Etsy shop CoolQueenCollective and will run you $10.00.
My other picks have to include this really fun sprinkles and heart bow pin,  this really adorable little strawberry pin and of course I had to include this treat yo self rainbow cake pin.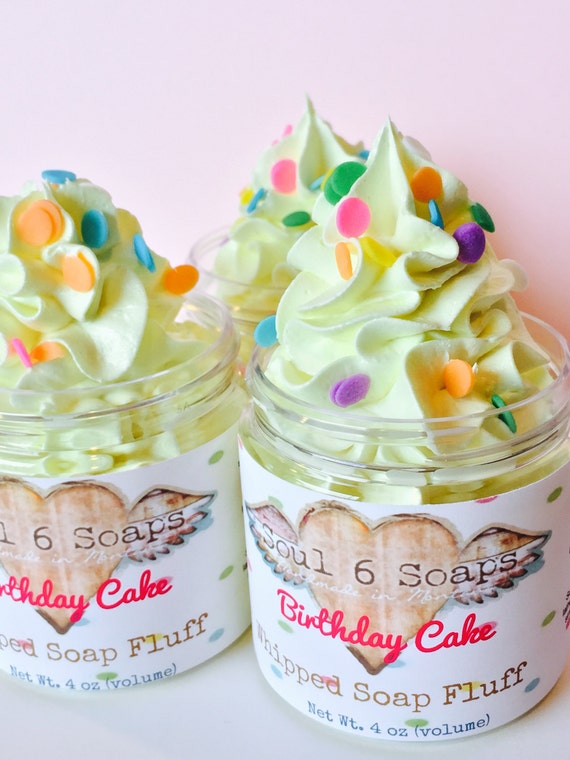 Up next is more birthday cake themed things, which I am sure will become a really common thing with this theme. This is a birthday cake scented whipped soap, I love whipped soaps a lot actually. This is from the Etsy store soul6soaps and will run you $7.50.
There are a bunch of really fun picks from this shop but like usual I have only picked out three additional items to share with you guys, my first being this fruit loop scented solid lotion bar in a tube. The next pick I have is this adorable strawberry milkshake cold pressed soap, it's too cute. And the last thing has to be this pink cupcake frosting lip scrub sounds yummy.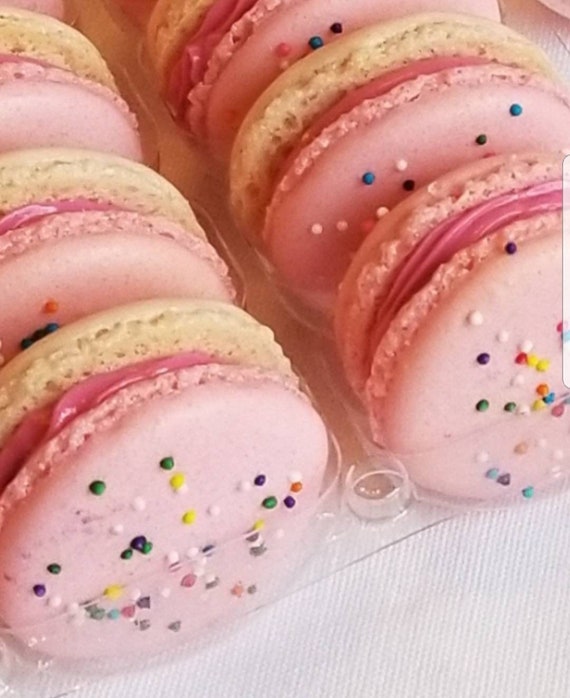 Now for some tasty treats, of course, I had to include some birthday cake flavored macarons on this list. These are from the Etsy shop MyLexiLoo and will run you $27.50 for a dozen.
This shop sells a lot of other fun flavors so it was a little bit hard to chose which three to feature because they all sound really good, but my first pick had to be the lemon drop shot, my second pick has to be the PB & J flavor because that sounds like a classic one and the last one that I have settled on is the flavor rumchata because it just sounds really good too.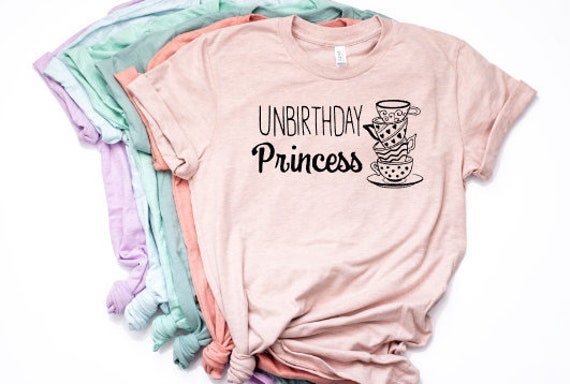 My next pick is fun tee, because it can't be your birthday everyday. This unbirthday shirt is too cute, it's from the Etsy shop Glitteringdreamsinc and will run you $19.00.
My picks from this shop include this Rapunzel tank that I think is very cute, this castle tee that is equally as cute and lastly this really simple Barbie tee.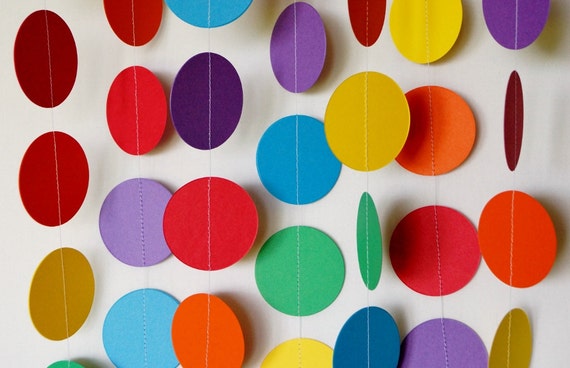 Now it's time for some decorations, I picked out these rainbow garlands from the Etsy shop FabulouslyHomemade and will run you $10.00.
I picked out three other garlands from this shop, the first being this pink and blue one, the second being this green and pink mix, and the last this fun Halloween themed one.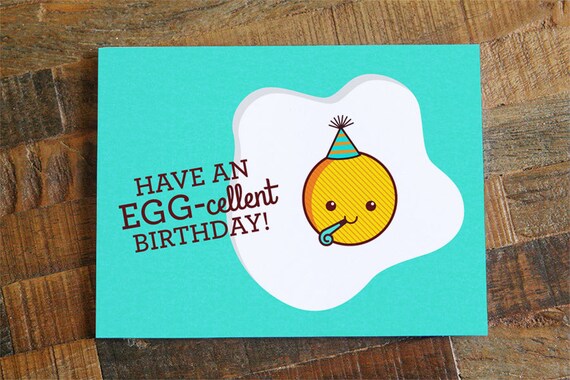 And now for some fun and cute cards, I thought this egg-cellent card was a great pick, this is from the Etsy shop TinyBeeCards and will run you $4.50.
Now, time for some other cute picks which they have plenty of. I had to talk about this Pho card, also this coffee one and then lastly this taco one.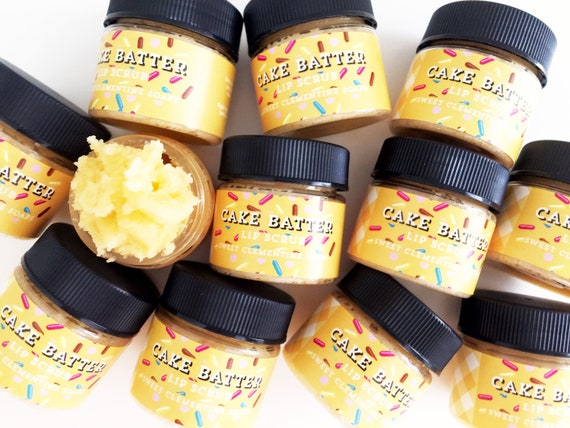 I love lip scrubs and I really love cake batter, so this next pick is perfect. This is a cake batter lip scrub from the Etsy shop SweetClemtineSoaps and will run you $4.95.
I have featured this shop before and even did a try it Tuesday on it, but I really liked it so here I am. Some of my other picks include this pumpkin pie sugar scrub, this pumpkin cheesecake lip scrub that sounds so tasty and lastly this pumpkin waffles lotion.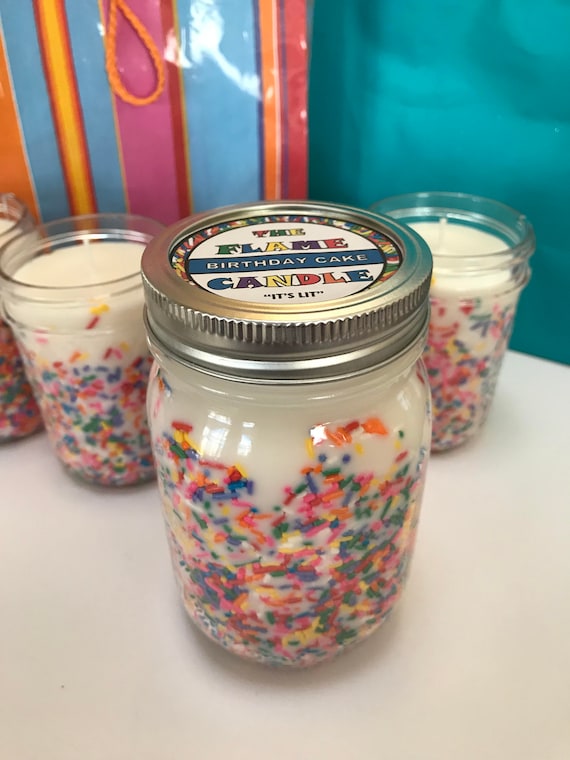 My next pick has to be this really fun birthday cake scented candle that is complete with sprinkles, this is too cute. This is from the Etsy shop TheFlameCandle and will run you $10.00, which I don't think is too terribly prices.
This shop doesn't actually have a ton of fun different things but I am still going to share my three picks with you guys, the first being this cinnamon bun scented candle because that sounds amazing. The second one has to be this festive red, white and blue apple pie scented candle. And the last pick is something I typically don't go for because I don't actually melt wax, yet anyway, is this snickerdoodle scented wax melt.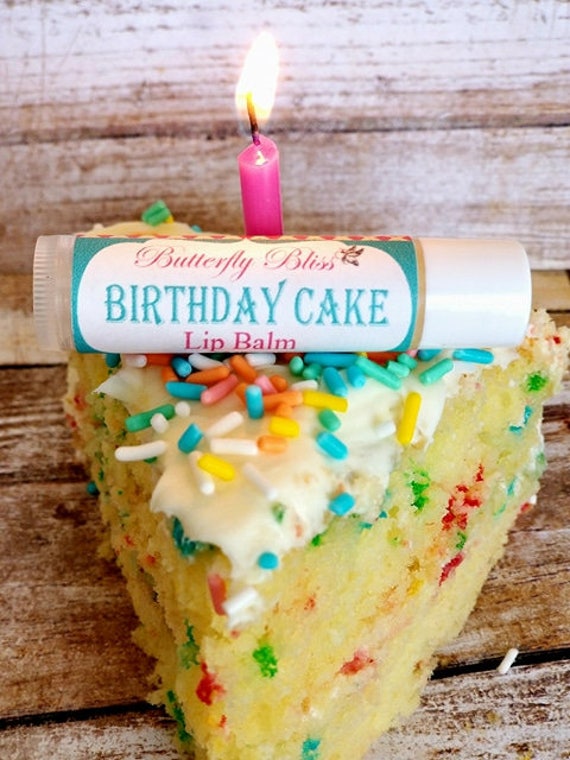 And my last pick for this festive themed Etsy finds is yet another birthday cake featured product, which I am totally fine with. I kept it simple and picked out this birthday cake scented lip balm from the Etsy shop ButterflyBliss Shop and it will run you $2.10.
With this shop, I tried to spread out my picks between different categories and I think I did pretty good. My first pick is a sugar cookie scented whipped soap because whipped soaps are fantastic. My second pick from this shop is the dreamsicle body lotion which sounds like it smells amazing. And my last pick is another lip balm, this one cotton candy scented because I can't pass up cotton candy anything really.
And those are all of my favorite festive picks from Etsy this month, a pretty fun and exciting mix of birthday and festive related things. Also, a lot of cake but who doesn't love cake? Anyway, I'm pretty happy with these finds and how the list turned out.
Do you like shopping on Etsy?
Twitter | Instagram | Pinterest | Bloglovin'