Today I am doing something a little bit different, while I mostly focus on beauty and clothing, I like to mix it up from time to time and today is one of those days. I will be talking about my top five animated Disney movies, I will not be ranking them because I am not sure that I would be able to do that and I will not be including Pixar because then this would probably have to be a top ten, I might do a Pixar one if you guys are interested. I just want to share my favorites with you guys and give a little reason why I love them.
First up on my list is a movie that I don't think gets talked about enough, aside from Marie who does seem to be very well loved. The Aristocats is probably my favorite movie of my childhood, I have seen this movie so many times and probably far too many times but boy do I love it. It's probably not one of the best in terms of quality, but I love it too much to not include it on this list. Plus, it has a super fun and jazzy soundtrack that I really enjoy.
Next up is another movie that I love from childhood, which seems to be the way that most Disney movies go, but I still love it. So, my next pick is The Little Mermaid. I know a lot of people think that Ariel is stupid because she gave up everything for someone she barely knew, but I think it's kind of sweet but also she wanted to be out of the sea and was kind of following her dreams. Either way, I really love this movie and think it deserves a spot in the top five, plus I also love this soundtrack a lot and the Broadway soundtrack is to die for.
My next pick is another one where I think a character is well loved but somehow the movie is lesser loved, that is Lilo & Stitch. I love so much about this movie, Stitch is great and has a lot of character development throughout the course of the movie, especially for an alien. I also love the relationship between Lilo and Nani, they fight and bicker but they love each other and Nani would do anything for Lilo, it's truly one of the sweetest and most loving relationships I've seen in a Disney movie, Lilo & Stitch deserves a lot more credit than I think it gets.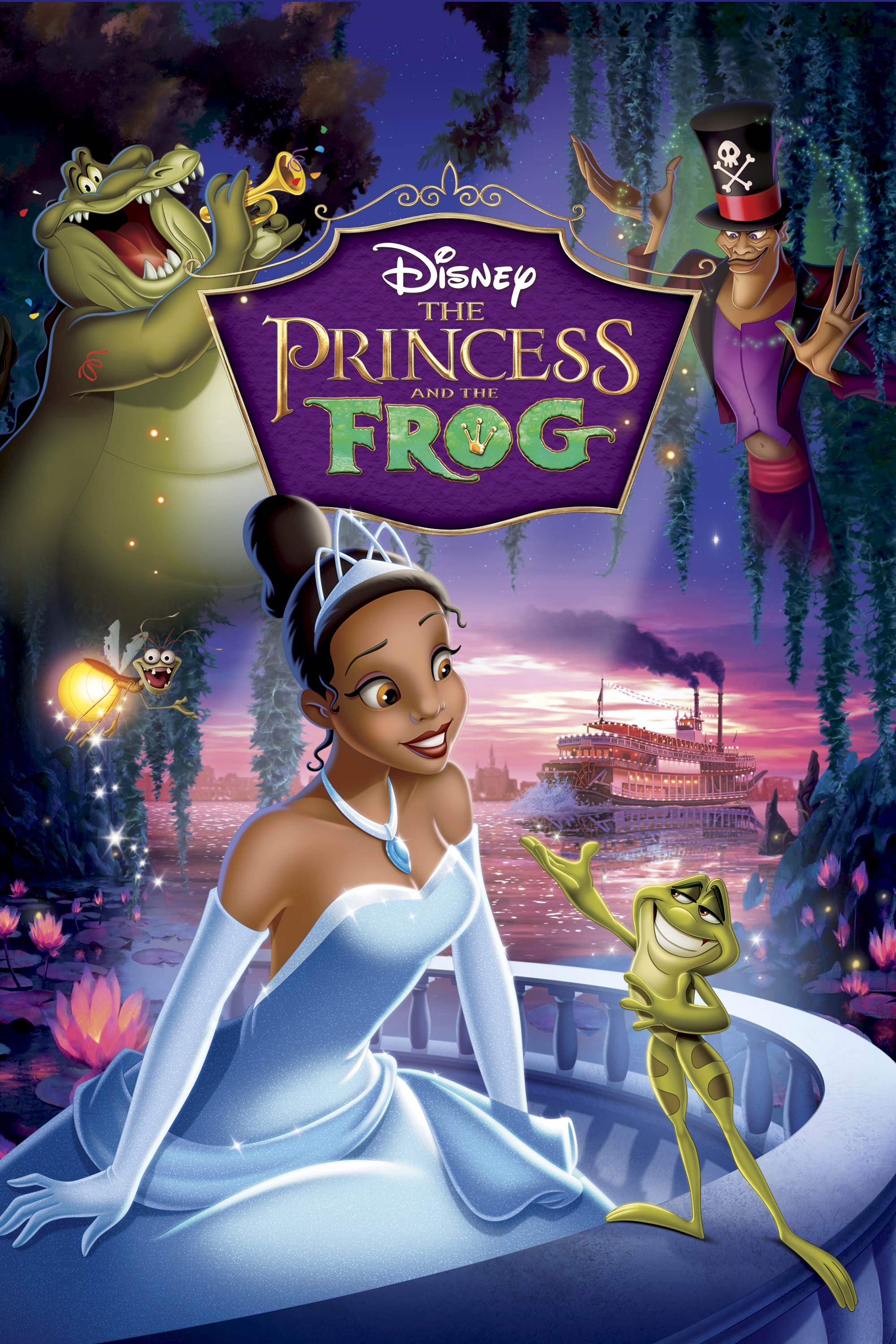 Yet another movie that I think is under-appreciated, that might just be the theme of this entire post is that I think there are a lot of Disney films that just don't get as much love as I think they deserve. This movie often gets forgotten about and I hate that because this movie had some of the best characters, hands down. Tiana is very level headed and very well rounded, Lottie is one of the most loyal sidekicks I have ever seen, literally willing to give up her dream for her best friends love and Naveen grows so much as a person through the film. Pair that with an amazing soundtrack and you have a wonderful animated film that often gets forgotten.
And my last pick is Tangled, I couldn't do this list without this popping up, this is easily one of my favorite movies and probably the movie I most identify with. I love everything about this movie and this one might be my favorite, though things do tend to switch around. I think Rapunzel is fierce, amazing and following her dream, the girl knows how to get what she wants. I think Flynn is more than what meets the eye and Mother Gothel is hands down one of the evilest villains I have seen. I just love this movie.
And those are my top five Disney animated films, all very different and I love them for a different reason, but I think that all of them are amazing and wonderful films and if you haven't seen them then you should check them out.
What are your favorite Disney movies?
Twitter | Instagram | Pinterest | Bloglovin'