Last month I started doing something a little new, I'm not sure how long it will stick with these posts but so far it has stuck with two posts. Anyway, I will be sharing 12 Etsy finds and there will be a theme. Since my birthday is next month, I thought the theme could be items that I am personally wishing for. That's totally a theme, right?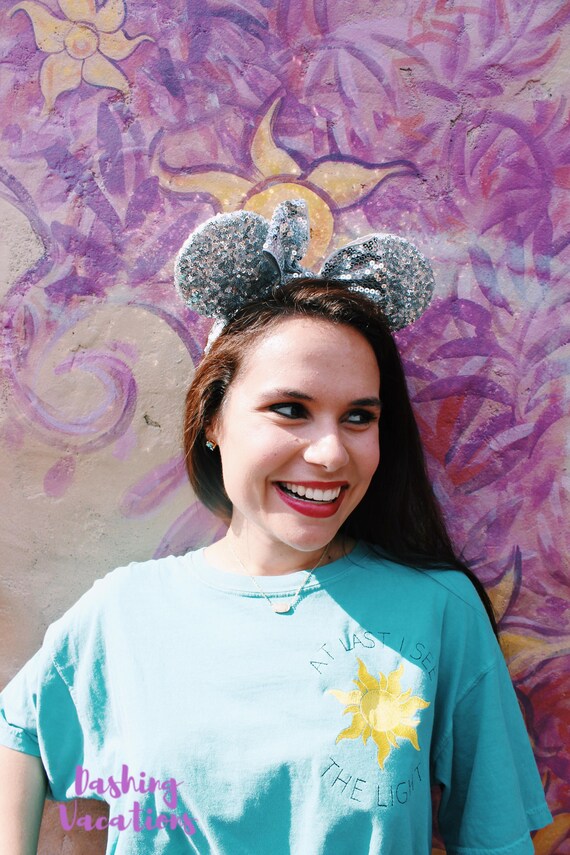 Of course, my very first pick is something Disney related, even in the state of Virginia my Disney love and Florida roots are strong. My first pick is this really adorable embroidered Tangled themed tee shirt from the Etsy shop DashingVacations and it'll run you $21.99+.
They sell a bunch of other really cute Disney related merchandise that I really enjoy and some of my other picks include this life is the bubbles tee that I think is so subtly Disney, which sometimes a person needs. My second pick is this kind of water colored Mickey Mouse pocket tee shirt and my very last pick from this shop I'm a lady tee that is just too cute to not include, plus The Aristocats is one of my favorite Disney movies.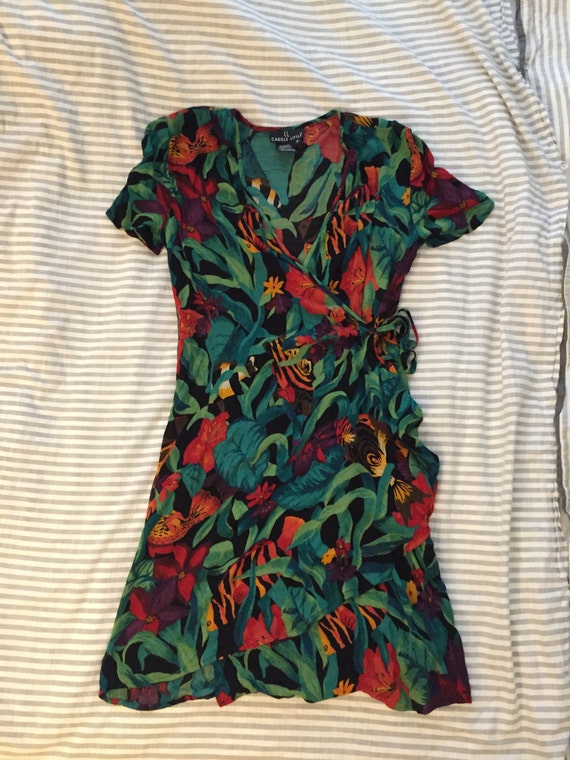 I love the vintage side of Etsy and I've been searching for the perfect wrap dress for a while now, I may have stumbled upon it in a suggested for me list on Etsy.  So, my next pick is this really adorable floral printed wrap dress that I am drooling over. This is from the shop Cosmiclaundry and will run you $35.00.
I have just a couple of additional picks from this Etsy shop and the first in a necklace, this tassel mountain necklace that I think is really cute and would add a little touch of something fun to any outfit you pair this with. My second pick from this shop is this really cute little crossbody bag that I think is really simple and in good shape for being vintage.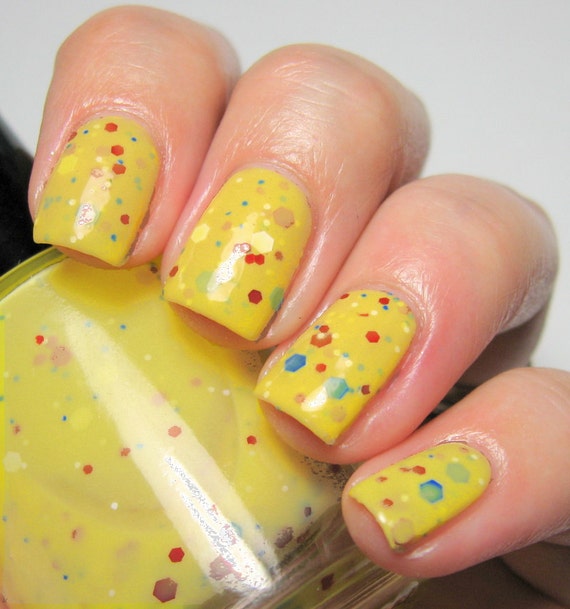 I don't think this can be a personal wishlist of any kind without some nail polish on it, so of course, my next pick had to be this yellow glitter jelly polish from the Etsy shop ALIQUIDLaquer and will run you $7.50.
Some of my other nail polish picks from this shop include this really fun and bright bubblegum colored crelly polish, this chestnut brown colored glitter polish that is really perfect for the fall season and the last pick from this shop has to be this really pretty blue jelly polish with lots of glitters that really reminds me of space.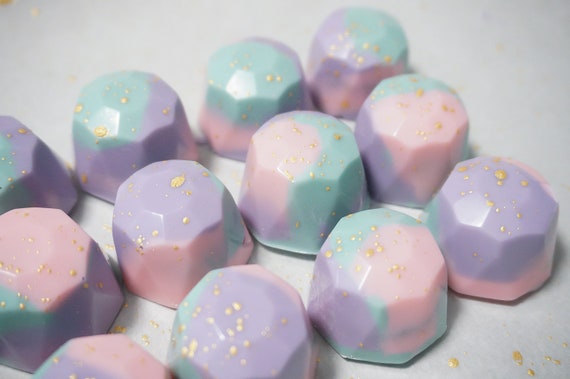 My next pick is something that might seem a little bit random but I am interested in and that is these really adorable unicorn pastel chocolate gems. These are from the Etsy shop tobedevoured and will run you $18.00+
Some of my other picks include these really adorable unicorn cake pops, these fun mermaid tail cupcake toppers and lastly these ice cream cookies that are just too adorable.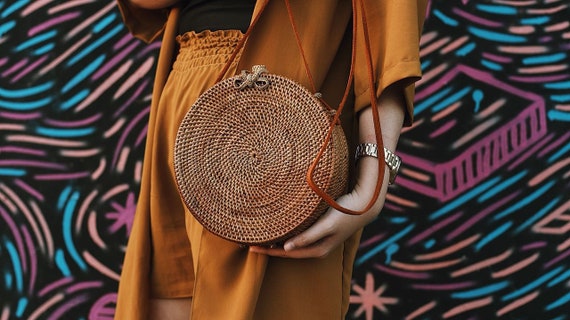 This adorable round woven cross body bag is the next thing on my list, this comes from the Etsy shop handmadekiddo and will run you $17.99+
Some of my other picks would be this really simple and cute pink pom-pom key chain, this really pretty floral straw bag and my last pick is this black round straw bag.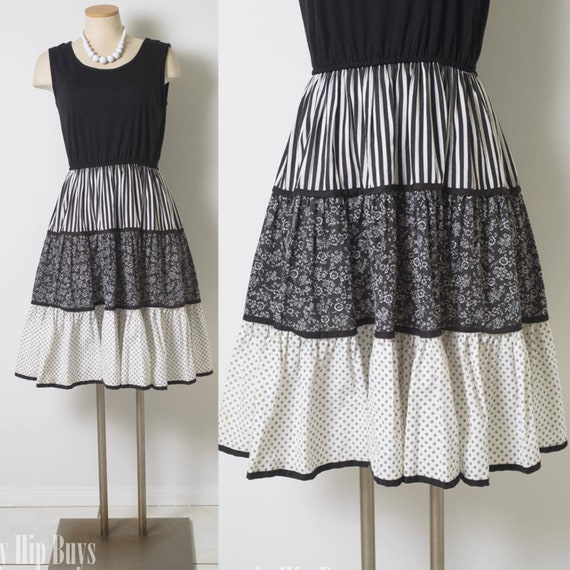 The next pick is another vintage dress, this is one that I have been staring at for a couple of months now and I had to include this black and white dress from the Etsy shop TrendyHipBuysVintage and will run you $39.99. I'm really debating it because expensive but too cute and would wear all of the time.
Some other picks from this shop include this really simple but cute blue and white dress, this really simple pink party dress that is too cute and the last pick is this long blue and white dress that is very nautical style and I love.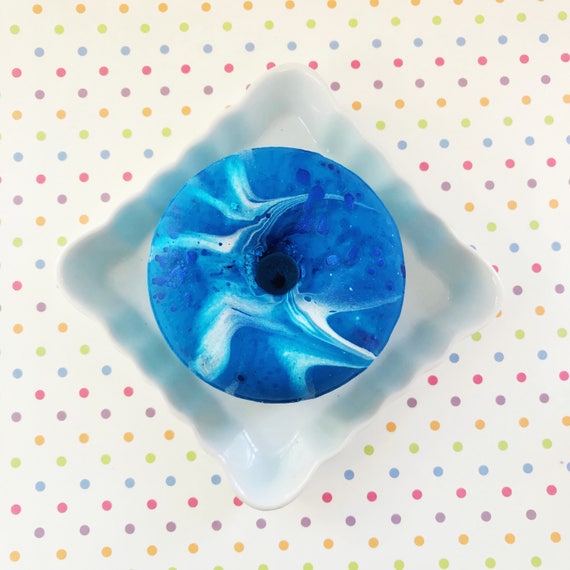 A bath product is my next pick, this doughnut-shaped bath bomb is just too pretty to not include, plus its blueberry muffin scented which sounds amazing. This is from the shop WhippedUpWonderful and will run you $10.00.
Now to talk about a few of my other picks from this shop, they have so many really adorable bath products it was hard to choose but I had to and my first pick is watermelon bubble taffy, which is too cute. Some other things are this really realistic cinnamon roll bubble bar and the last thing is this sno-cone bath bomb. These are all just really adorable.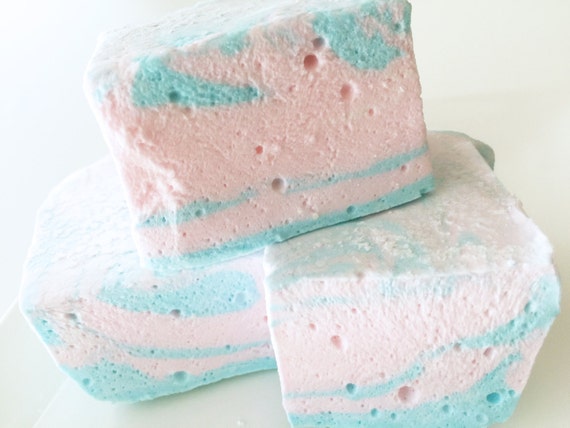 I'm not really a huge fan of marshmallows typically, but I have been really enjoying flavored marshmallows and I love all things cotton candy so this pick is perfect for me. These are from the shop SugarpopBakeshop and will run you $18.95.
They have a bunch of other flavors that sound really good but some of my picks would have to be the Cake Batter, Strawberry Lemonade and lastly the PB & J, just because it sounds interesting.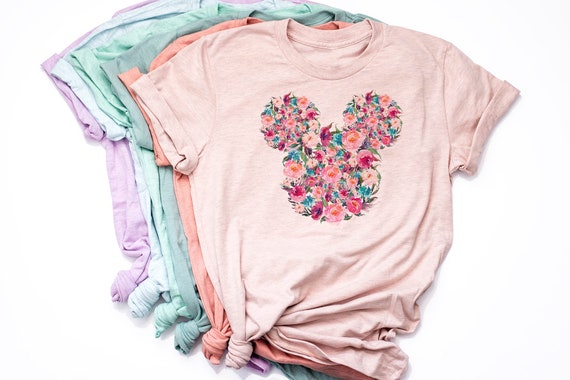 Another Disney themed tee, this one is super adorable and I really like the look of it. This floral mickey head tee comes from the shop CrazyCorgiLadyDesigns and will run you $26.00+.
My other picks from this shop include this It's a Small World After All tee, this Coco tank and lastly this floral Disney Castle Tee.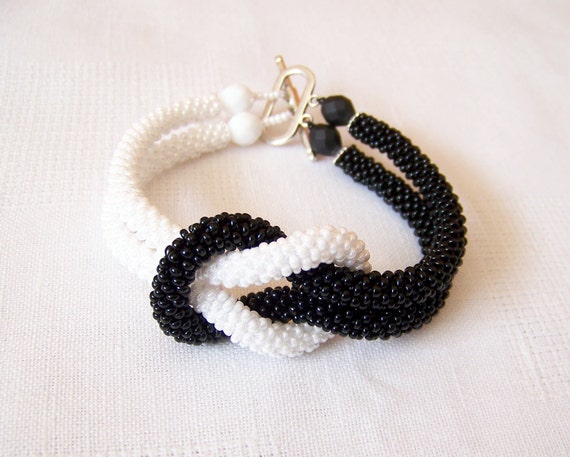 My next pick may have been in and Etsy finds before but just in case it hasn't, I had to share it. This black and white bracelet is something that I am drooling over, it's from the shop lutita and will run you $31.00.
My other picks from this shop include these bright pink ball earrings, these really cute black and pink hoop earrings and the last pick would have to be these ombre tassel earrings. So many cute beaded thing!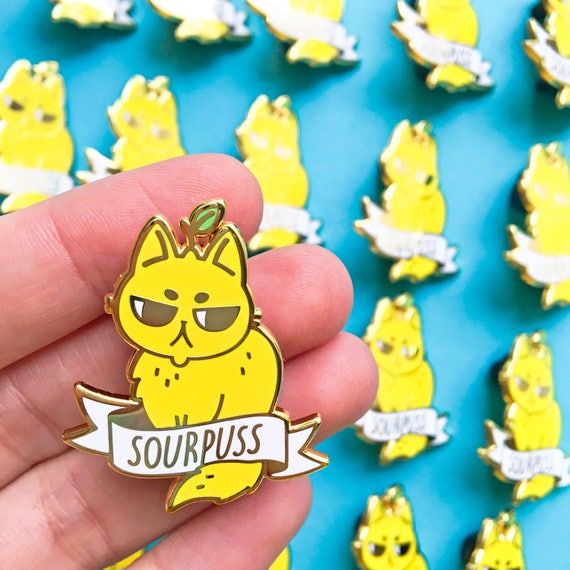 Now, for the only pin on this list. This next one is something that I got a chuckle out of and think is really cute, this sourpuss pin. This will run you $13.00 and came from the Etsy shop IAmLunaSol.
This shop has tons of other adorable pins and pun related ones, I love it. Some of my other picks would have to include this Koalafied pin that I think is entertaining and cute.  This Drama Llama pin that is also super cute and very pink. And my last pick is this way too cute Kiki's Delivery Service cupcake sticker, I need it in my life.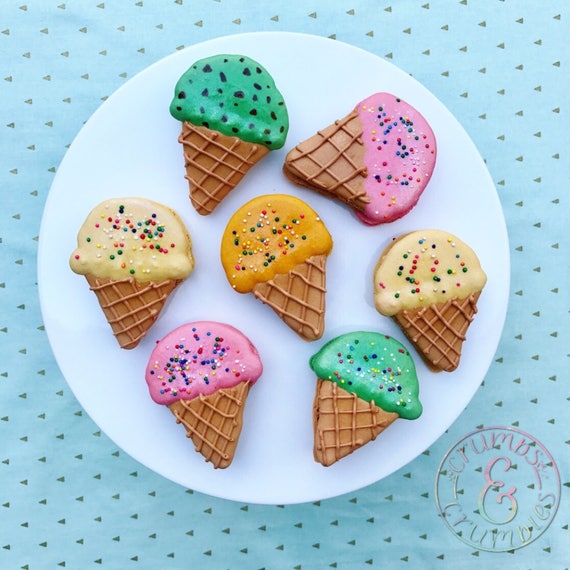 My last pick is another snack, I just love that I can buy all kinds of little treats from Etsy now. So, my final pick are these ice cream shaped macarons that you can get in 18 different flavors. These are $38.00 for a dozen and come from the shop CrumbsAndCrumbles.
This shop has a bunch of other really cute macarons so picking my favorites was hard but I did, the first has to be these cute little kitty heads, the second are these adorable rainbow shooting stars and the last these corgis that are too cute.
And those are all of my picks for this month, I know the theme seems a little loose and this looks like a typical Etsy finds list for me but it doesn't have that theme of things that I really want to pick up for myself.
What are some of your current Etsy lusts?
Twitter | Instagram | Pinterest | Bloglovin'