I know I say it every month but I really love writing these posts and picking out items to feature because it's just so fun and I really love supporting people handmaking items that are super cool. I think I'm going to try and keep my picks for the month to something somewhat fun, summery and keeps with that road trip/summer vibe that a lot of my posts are about to have, I will apologize in advance for that but I am excited. Anyway, let's talk about some fabulous Etsy picks now.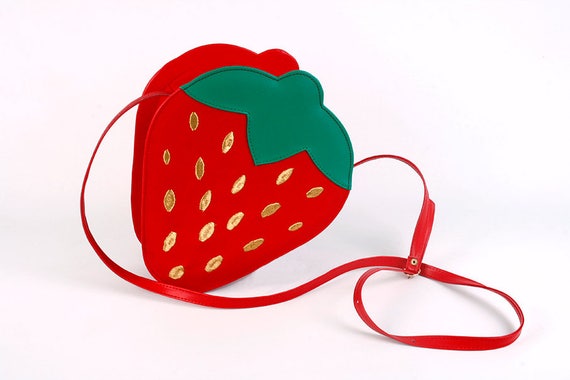 Up first is a cute little strawberry bag from a shop that I know I've featured before but whatever, it fits in so well with my theme for this month that I just had to share it. Anyway, this is from the shop TitinaStore and will run you $52.00. This bag is so adorable and some other really adorable picks from this shop include these really adorable rainbow mermaid earrings, this lemon purse, and the last pick are these peach earrings.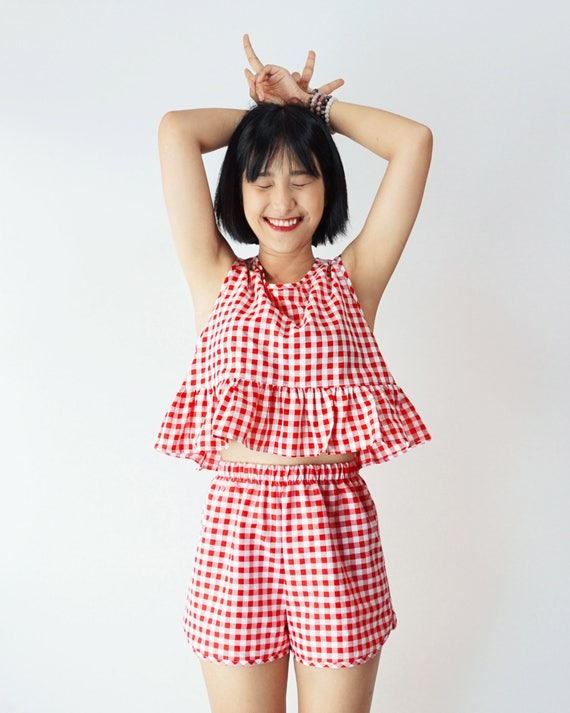 My next pick is in a pattern that I am loving right now and seems to be a really big trend and that is this red gingham two-piece little outfit. This outfit will run you $30.00 and comes in a bunch of different colors, so if you aren't into red then there is still probably an option for you. This comes from the shop OONTOODstyle and now it's time for me to share with you guys a couple of other great picks from this shop. My first pick is this custom colored ringer crop top which I think is fun, this adorable polka dot babydoll dress that comes in various colors and my last pick might not be the most summer appropriate but it's still cute and it's this peter pan collared dress.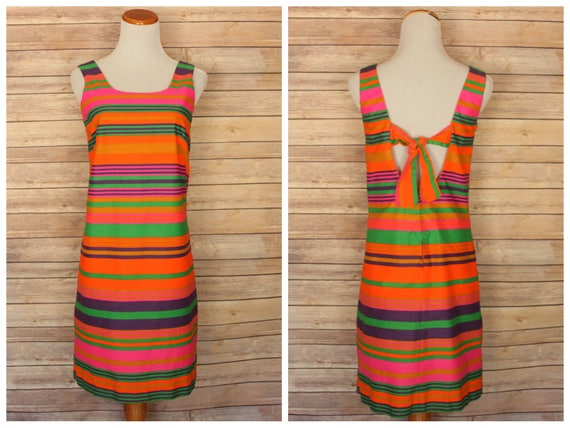 My next choice on this list is a vintage piece but it's super adorable 1960's striped dress that is just so fun and colorful, this piece will run you $45.00 and comes from MothersGardenVintage. Some other cute picks include this floral scarf, this sweet little polka dot dress and this little floral skirt that I love the color of.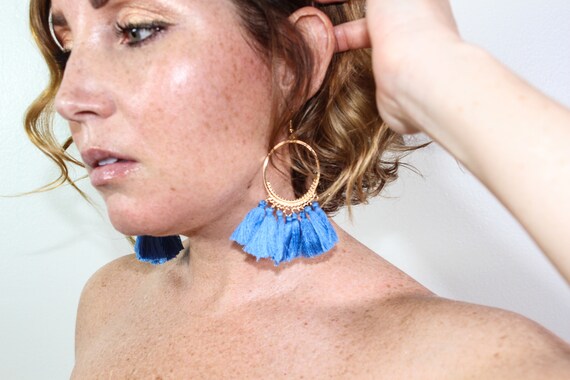 I don't know exactly how this started but it has, what I'm talking about is my love of tassel earrings, it started sometime last year and I have been super into it since then. So, these blue tassel hoops are right up my alley, they cost $12.50 and come from the shop LittleFrenchGirl.  Some other really fun picks from this shop include this really classic red beret, these colorful tassel earrings, and the last pick are these acrylic hoops.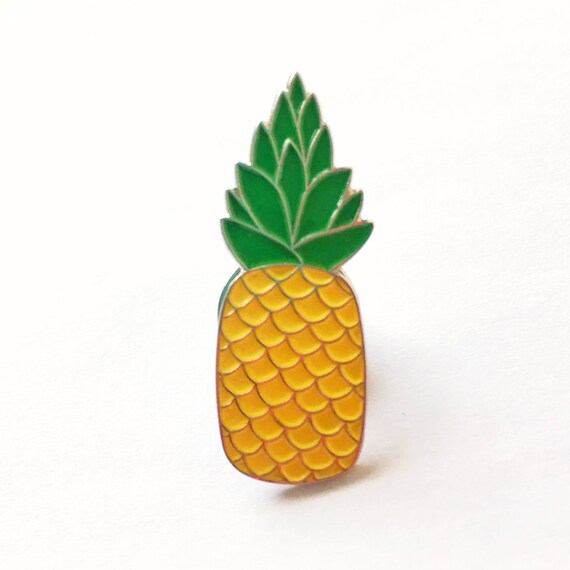 Up next is this really simple but also really cute pineapple pin, I like this because sometimes it's just nice to have a simple, fun, summery pin to accent things. This pin will run you $5.62+ and comes from the shop SweetToothPinCo and some other cute pins from this shop include this LGBT proud pin, this thick thighs pin which I personally kind of really love and the last one is this boy tears juice box which is pretty cute if you ask me. This shop just makes a lot of really sweet and cute pins.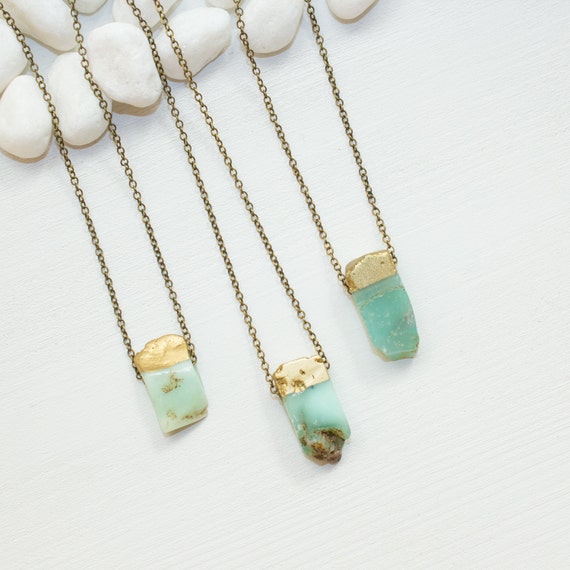 I don't know if this is a well-known fact about me or not but I really like necklaces like this, you know, ones made out of rocks and things. Anyway this is a mini chrysoprase necklace that will run you $28.00 and comes from the shop AllTheTinyPiecesShop. My other picks from this shop are this bangle bracelet that is super simple, these hoop earrings that are also very simple but very fun and the last is this stunning green necklace that I just love. This shop has a lot of fantastic pieces and I am really eyeing this last necklace now.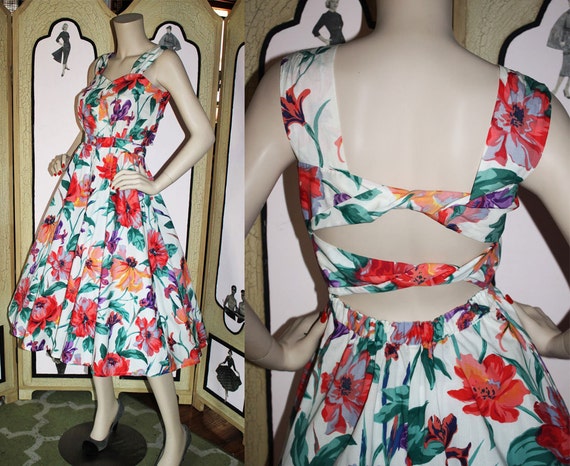 Up next is another vintage dress, I just can't help myself because Etsy has so many fun vintage dresses that I am drooling over, though some will not fit me. This dress will run you $63.00 and comes from the shop SkyRanchVintage. Some other really fun vintage dress picks include this stunning white dress that is embroidered, this really bright colored but fun floral dress and lastly this black and white dress.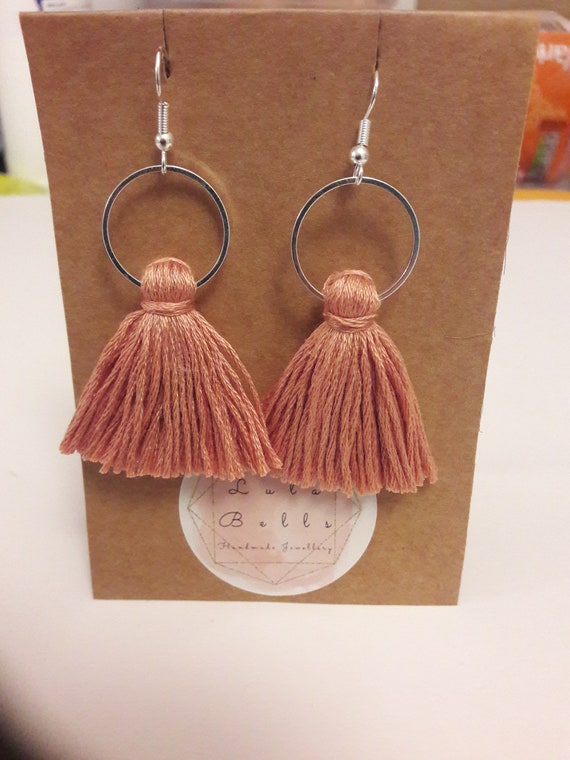 And my last pick for this month is another pair of really simple but adorable tassel earrings, they'll run you $9.34 and they are from the shop LulaBellsJewellery. This shop pretty much only has tassel earrings currently so all of my extra picks from this shop will be tassel earrings. Let's start with this pair of double tassel earrings which are adorable, this pair of simple pink and red tassel earrings and the last pair are these peach tassel earrings. And those are all of the picks that I have from this shop, they have a lot of really cute tassel earrings and this seems like a pretty good shop if you are looking for some variety in tassel earrings then this is a great shop for you probably.
And those are all of my picks from this month, I think everything here is really a great pick and I think all of these things fit in pretty well with my theme this month, I'm very happy with these picks and love doing this series.
Do you guys like or dislike vintage picks in these posts?
Twitter | Instagram | Pinterest | Bloglovin'