It is time for one of my favorite posts of every month and that is my Etsy finds post, I love these so much that I've really thought about doing them more often, like an overall random one every month but some fun themed ones here and there because that sounds really fun to me. While I debate I'm just going to continue with regularly scheduled programming for this month.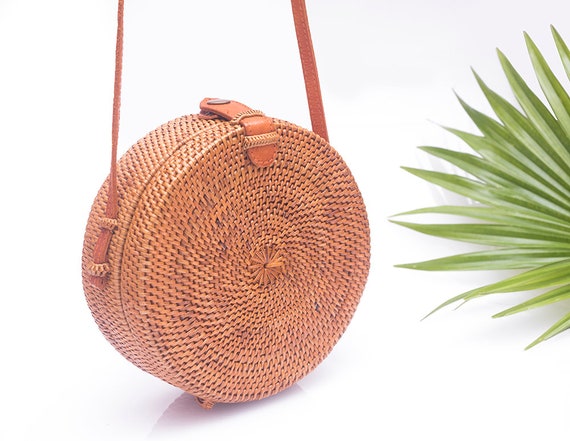 For some reason, in my head, April means the start of warm weather, so that's where this pick came from for the month, hopes of warmer weather and cute bags. This bag comes from the Etsy shop BohemianTreasureSHOP and it will run you $47.00. Some other great picks from this shop include really fun pink tassel necklace, these moon earrings and lastly this crystal necklace. All of these would make for fantastic picks for the upcoming spring and summer months I think.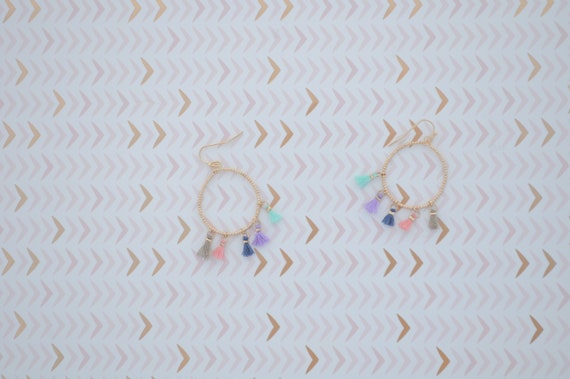 Next up are these really adorable tiny little tassel hoop earrings from the shop AdelineQuinnCo and they will run you $20.00. I love this super fun pom pom necklace, another pick from this shop includes this cute little stone bracelet and earring set and the last pick from this shop has to be this adorable little key necklace. This shop has such cute and simple jewelry options.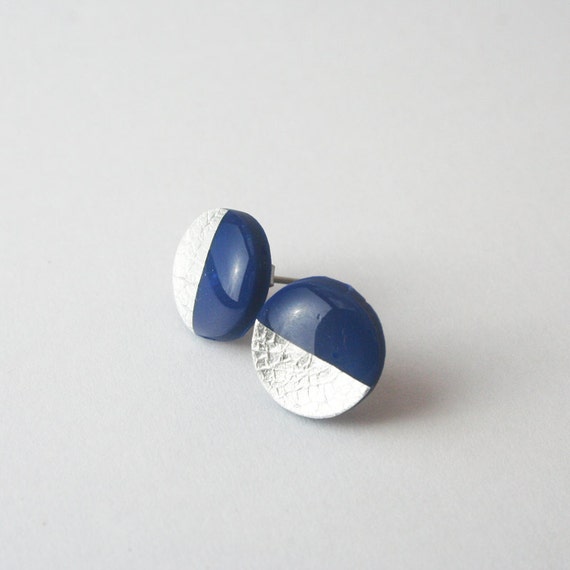 The next item that I have picked out is another set of earrings, I really like how simple these two-toned studs are, even though I typically prefer gold I think the silver looks great on these. These earrings will run you $15.00 and they come from the Etsy shop claynwire. Some other great picks from this shop are this cute tri-colored triangle necklace, these really interesting but also simple rose gold hoop earrings and my last pick from this shop is this gold flake hexagon necklace that I love the shop of.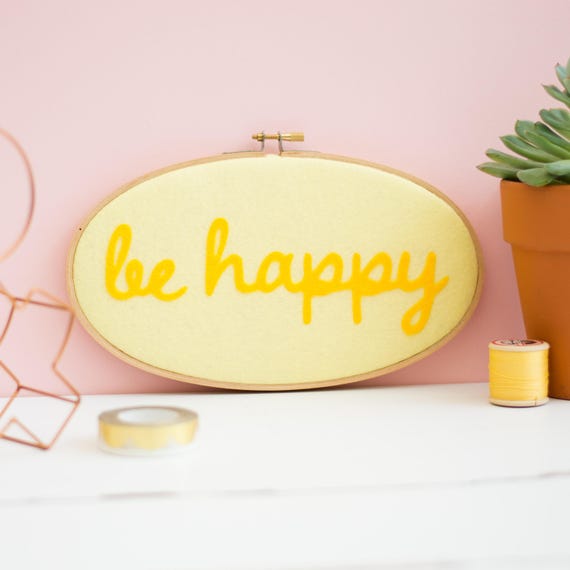 I think this next item s cute and simple, but adorable and that is this be happy sign from the Etsy shop rachelandgeorge and will run you $23.25. I think it's the perfect little thing to just hang around or sit around. Some other fun signs from this shop include this We Are Made Of Star Stuff sign, this simple hello sign that they sell in a bunch of different colors and patterns it appears and lastly the tropical floral print hoop that appeals so much to me. I think these hoops that this shop sell are very adorable.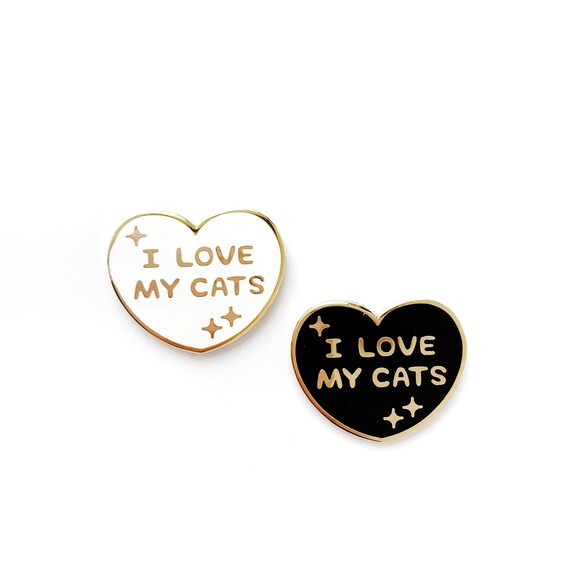 I love cats and I love my cats, so when I saw these pins I knew that I had to share these in one of these posts. These I love my cats pins will run you $10.00 per and you can pink them up on thepinksamurai Etsy shop. Some other picks from this shop include this cat with heart eyes pin, this adorable double dip cat ice cream pin that comes in two colors, and the last is this magical girl gang pin that I may have already featured in a past Etsy finds but oh well, now I've done it twice.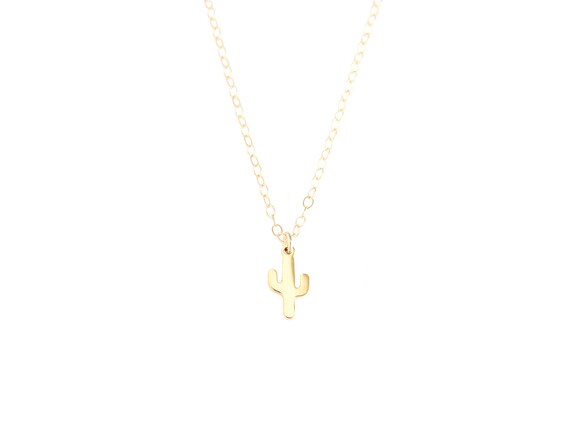 This tiny little dainty cactus necklace really fits in with my road trip vibe that I keep going on about and will probably continue going on about. This will run you $58.00 and comes from the Etsy shop SeoulLittle. Some other cute little necklace picks include the little palm tree that I think is adorable, this Florida necklace because I am from Florida, but they also sell other states as well. And the last on is this tacos one that I think is really cute and kind of funny.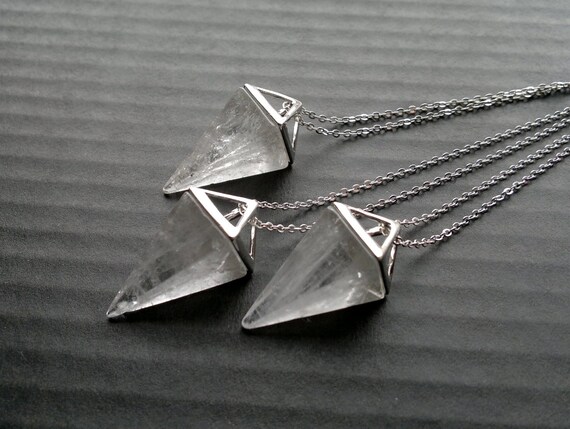 I'm sticking with this sort of simple theme and my next pick is this clear quartz necklace that will run you $21.10 and comes from the shop SinusFinnicus. Some other necklace picks from this shop are the labradorite necklace, which come in a couple different shapes, this rose quartz bullet necklace that I love and this opalite necklace that I also love because it's a really interesting shape to it.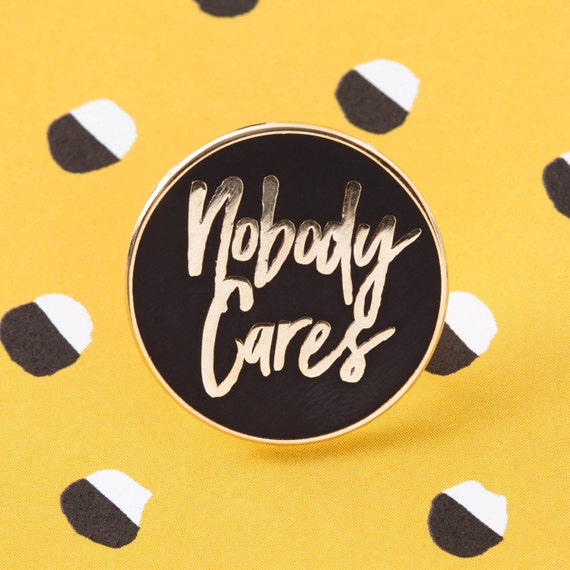 And my last pick is this pin, something about it just really appeals to me right now and makes me want to own one for work. This one will run you $10.10 and comes from the shop Punkypins. Some of my other picks are this fuck you I do what I want pin, another great pick is this cake pin that is adorable and fits perfectly with my life, and my last choice to feature has to be this cat and books pin. This page a ton of really adorable pins that fit in this same vibe and I really like that, I think these are pretty cute.
And those are all of my picks for the month of April, I almost said March, I am clearly completely unaware of time. I am really happy with these picks and think they go well together in a way, even if they didn't I still like them and am a big fan of Etsy.
What are some of your favorite Etsy shops?
Twitter | Instagram | Pinterest | Bloglovin'