I can't believe that this is my eight Etsy finds already but I'm okay with that because I really love doing these posts. Last month I did a Valentine's theme but this month we are back to somewhat random picks, which I think is what I prefer, I just think it's more interesting seeing as Etsy has all sorts of things. Let's jump right on in and talk about some Etsy finds.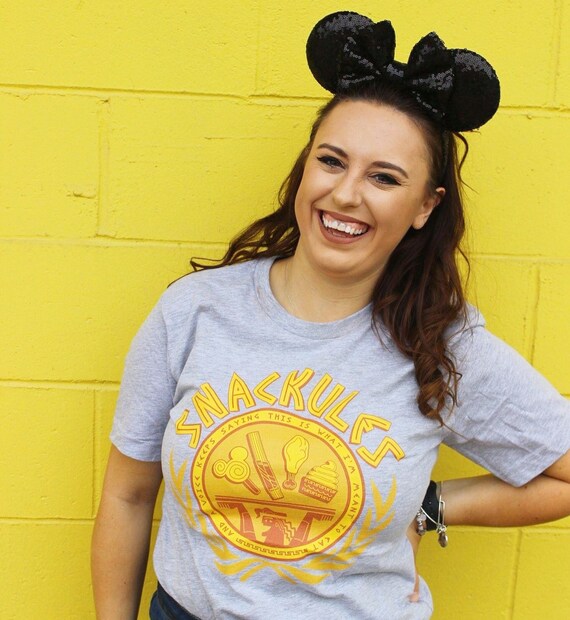 The first thing this month is the really adorable and fantastic Snackules tee from the shop OMAMBRAND, this tee will run you $21.99, which I don't think is too bad for a really fun and cute tee like this. Some other fun tee shirts from this shop are this really cute and gym ready Maui's Gym one, this My Adventure Shirt which is great for all kinds of adventures and lastly this Yesterday, Tomorrow and Fantasy tee. I think these tees are really adorable and I am honestly really looking forward to seeing more designs from this shop.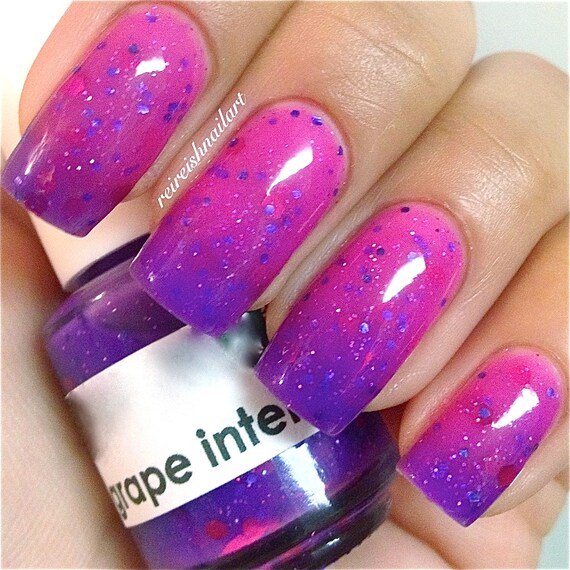 I don't think it is any secret that I really love nail polish and love painting my nails, so my next pick for this month is this polish in the shade Grape Intentions from the Etsy shop PolishMeSilly, this one will run you $10.50. They have tons of really cool and interesting shades of polishes so picking three was a little bit challenging, but the three that I am really into is Funfetti, which is just a really fun and bright glitter polish. Mermaids Tears which looks like a great temperature changing polish. And the last one is Citrus Twist which is just a fun and bright glitter.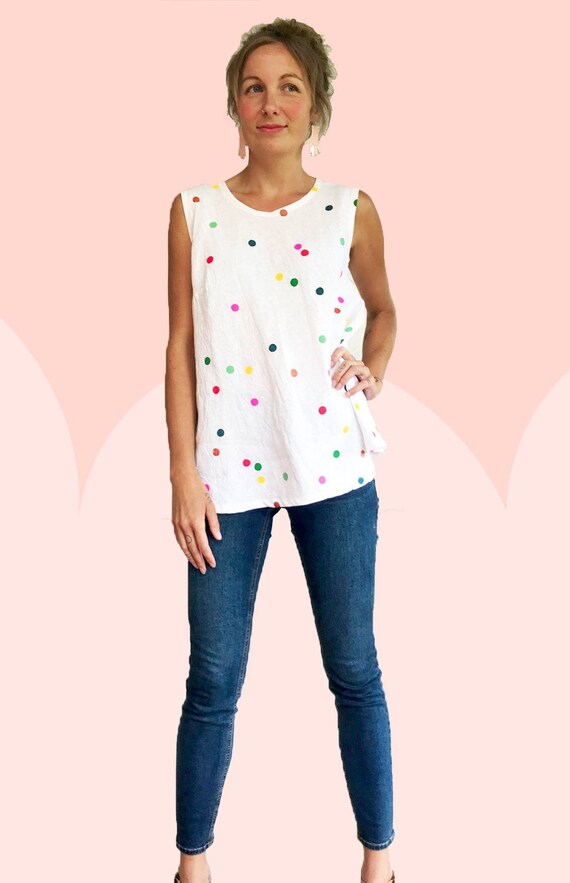 This is something that is on the more expensive side of things but I still think is really cute and I am going to feature. This is an adorable confetti linen top from the Etsy shop DoopsDesign and it will run you $177.99. There are quite a few really adorably patterned things from this shop, including tea towels and pillows but I'm going to focus on sharing a couple of other clothing items. This really adorable scale print cotton tee is a great choice, I also really like the look of this cotton cactus dress that looks like the perfect pick for summer to me. My last pick from this shop has got to be this adorable cactus tank top, another great pick for summer. I think the items in this shop are really cute and fun.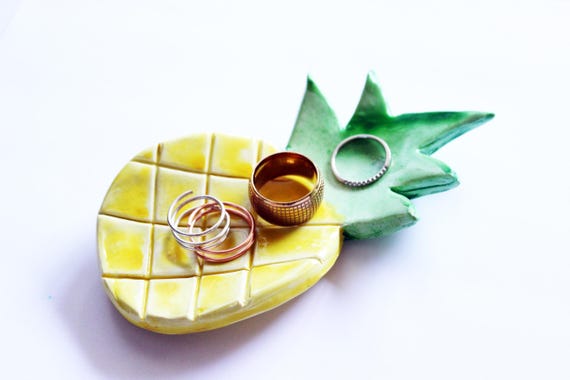 I think this little pineapple ring dish is just the cutest, this is from the Etsy shop MalletAndMandrel and will run you $13.00. Some other really cool things from this shop include this large zodiac sign necklace, this adorable cactus necklace and the last thing is floral fairy ring that is just really cool. This is a pretty interesting shop.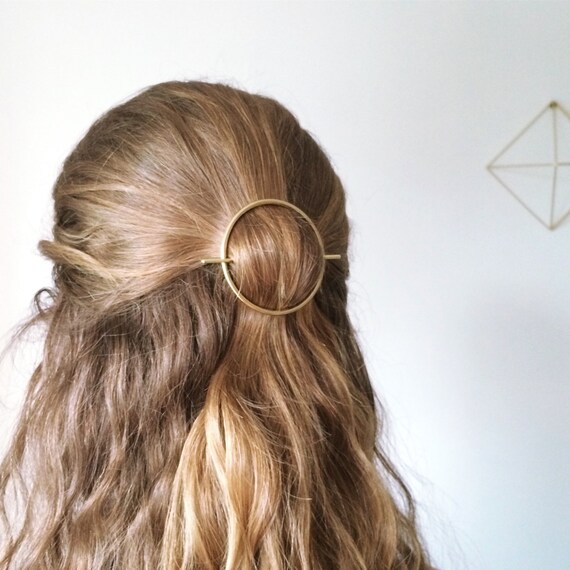 I'm getting really into hair things as of recently which is where this pick has come from, I think this round hair thing is really interesting and it will run you $15.50. This comes from the Etsy shop AnnieLesperance and some other really nifty things from this shop include these little palm tree earrings that are perfect for the summertime, these really small and simple star earrings and the last thing are these open wire heart earrings that I love the look of.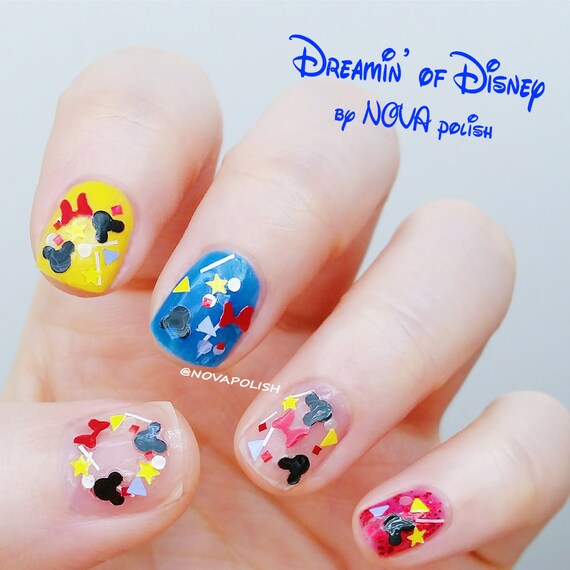 Yes, another nail polish and another Disney item, I just can't help myself. I have had polishes from this shop before and liked them, this is the Dreamin' of Disney nail polish from NOVApolish in Esty and it will cost you $9.50. Some other polishes from this shop that I am drooling over are this Chibiusa one that I have to have, this one inspired by the Cheshire Cat and the last one that I like the look of is this really festive and spooky Halloween one, which I know I am talking about either really early or really late.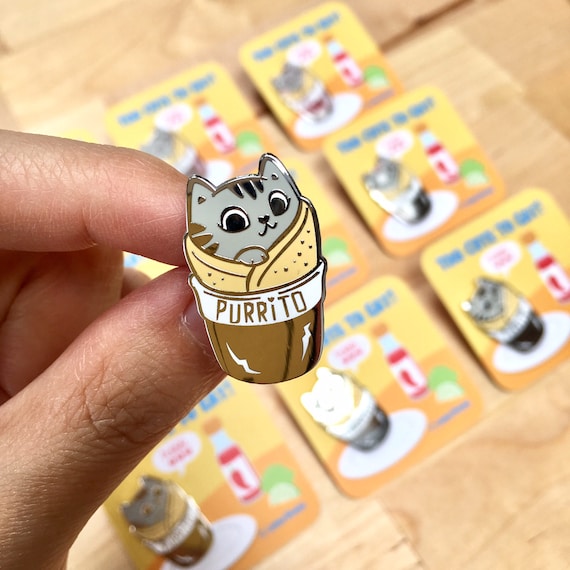 I knew I had to include these pins at some point, they are just too adorable for me to not share in one of these posts and I'm finally getting around to sharing. This is the Purrito pin from the Etsy shop LindaPanda and it will cost you $12.00. Some other adorable pins from this shop include this Llamen one, this Wottermelon that is too adorable and the last one is this Catpuccino pin that is also really adorable. This whole shop is adorable.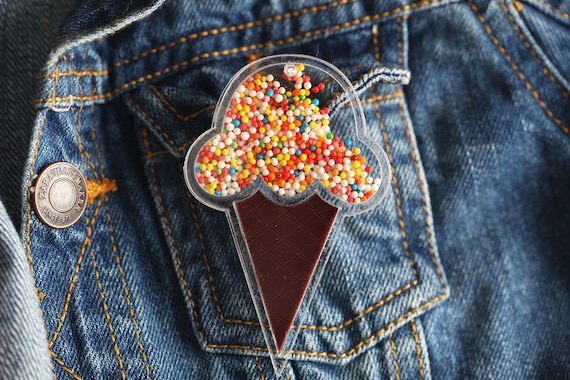 The last thing is this really nifty ice cream pin that is filled with what looks like little springs, I love it. This is from the Etsy shop Juiciest and will run you $12.00. Some other cool things are this confetti-filled pineapple, this confetti filled palm tree and the last thing is this ice cream pin. This shop has a ton of confetti pins and I really like that.
And those are all of my picks for the month of March, I had so much fun picking these out and it was really fun to do this, I just love these posts.
Twitter | Instagram | Pinterest | Bloglovin'