I can't believe we are already over halfway through this month, it doesn't feel quite as fast as last year went by, but still, this time thing really needs to slow down a little bit. But, on the plus side that means that it is time for me to write one of my all-time favorite posts and that is an Etsy finds post, this is my sixth one, I can't even believe that but I am super excited about it. Let's jump right on into my picks for this month.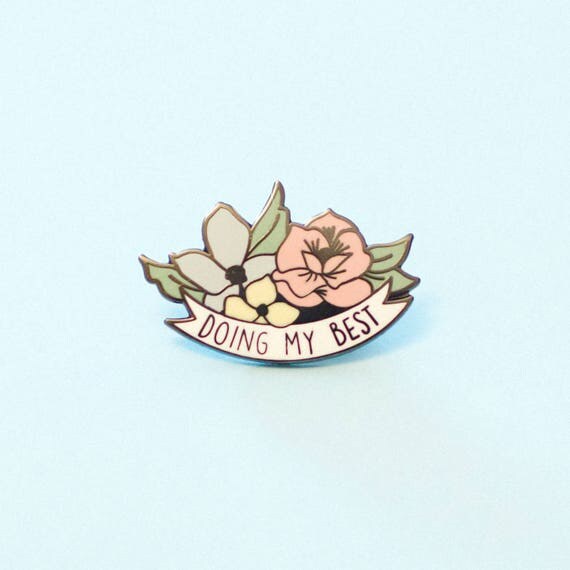 Up first is this stunning pin from the Etsy shop GoatsandTotes, I love how simple yet pretty the flowers are in this pin, plus it says doing my best which I think is a great thing to have on a pin. This one will run you $9.94, which is a pretty average price for a pin I think. This shop features tons of other lovely things, such as this really simple but cute Feminist patch, this really stunning floral pin that says I am strong and lastly, you will especially like this if you like the pin I featured, a tee shirt that has the same design as the featured pin, a doing my best tee.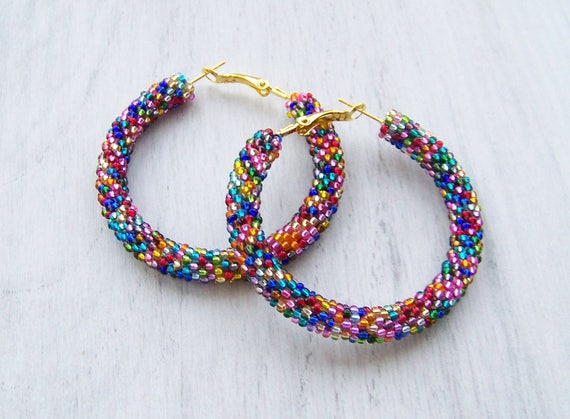 Next up are these earrings that I am drooling over, I really want to get my hands on a pair of these, but anyway these are from the Etsy shop lutita and will run you $28.05. Some other fantastic items from this shop are these fantastic orange globe earrings, or maybe you're looking for some really pretty ombre tassel earrings. And the last thing I want to feature is this black and white bracelet that I think is stunning.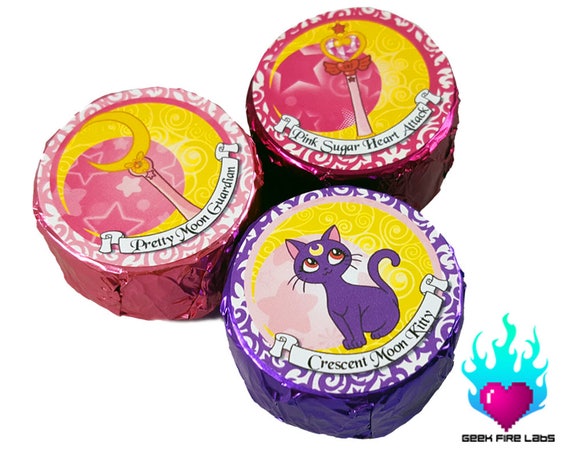 Now to talk about these really adorable Sailor Moon themed bath melts from the shop GeekFireLabs, these will run you $10.00, I am really lusting after these as I am now a little bit of a bath fiend, plus these sound like the smell so good. Some other picks from this shop is this really adorable Steven Universe Cookie Cat scented lip balm, this mistress of all evils perfume and lastly, this my happy place wax tart.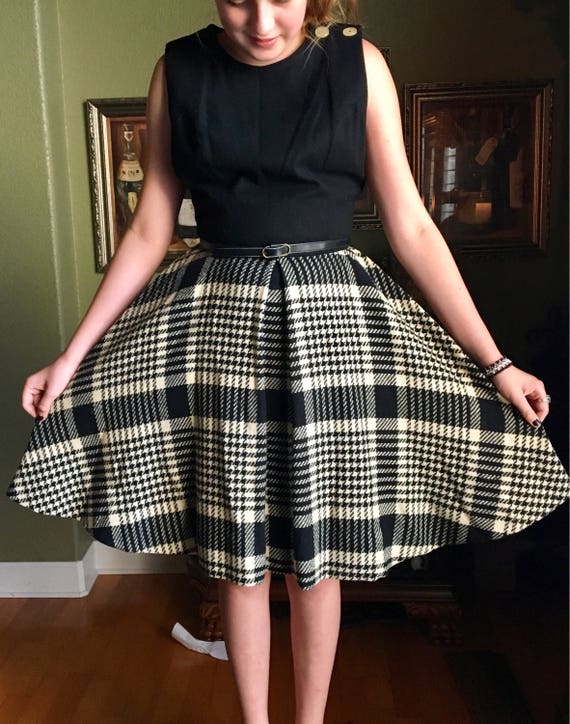 This next item is something that I honestly want to purchase so badly, but am not sure that it would fit me so I can't pull the trigger in it. I've decided to include this beautiful 1960's vintage dress from the Etsy shop RedWillowTradingCo, it's so perfect that I might take a chance on this and snatch this up if no one else does. This one will run you $25.00, Some other really cool vintage finds from this Etsy shop include is this really sweet mint vintage nightgown, this really adorable brass owl votive candle holder, and the last thing that I want to feature from this shop is this really pretty blue glass bowl. I am really smitten with this dress and vintage items at this moment in time, would you guys like to see more vintage items featured in these round ups?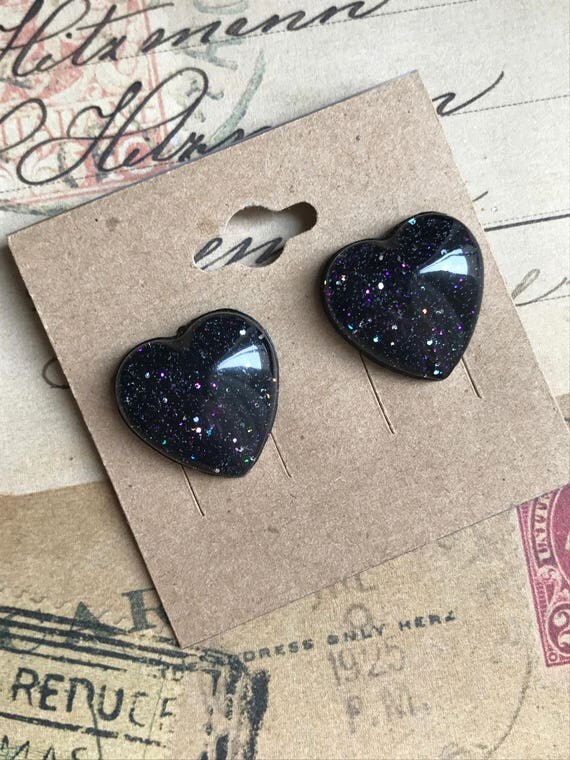 Next on the menu for today are these really adorable night skin themed heart earrings, these are from the Etsy shop RetroMonkeyDesigns and will run you $9.50. I may also pick these up, I've really gotten into Etsy as of recently, more so than I usually am. Some other fabulous things from this shop would include these chunky gold and silver glitter round earrings, these super festive and brightly colored large glitter round earrings and lastly I picked out some smaller pink glitter round earrings. I think my love for glitter is really showing when I picked out this shop as a lot of their stuff is really very glittery, which is probably why I love it.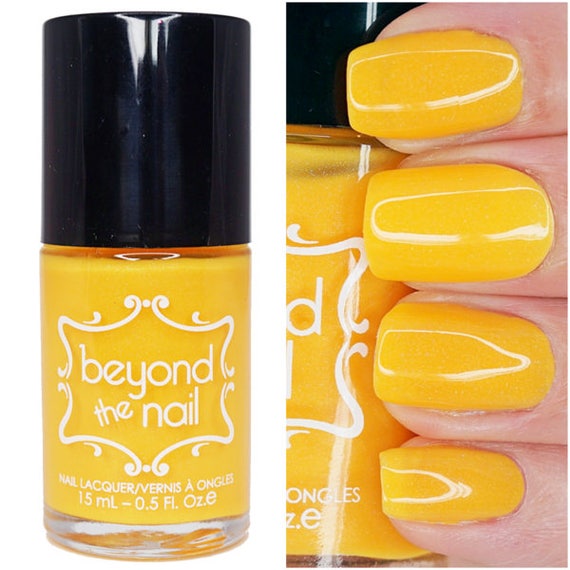 I think we all know that I love nail polish, so is it really surprising that my next pick is this lovely yellow shade from an indie brand on Etsy? I think not. This is from the shop beyondthenail and it will run you $8.00. Some other really stunning shades from this brand include this really gorgeous slate blue shade, this crazy sparkly chameleon type glitter polish that is just stunning to look at in a photo so I can't imagine how gorgeous this is in person, and the last shade that I have picked out is this stunning blue glitter polish.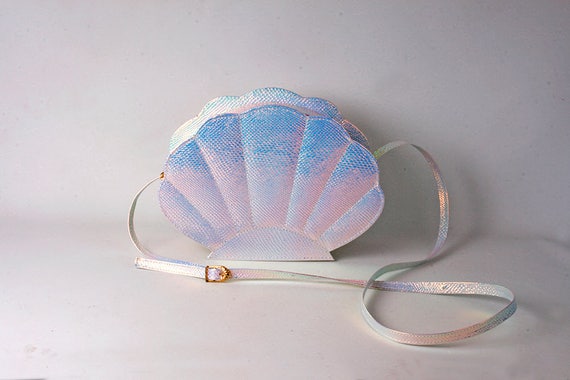 The next item is this super magical iridescent seashell purse from the Etsy shop TitinaStore, this will run $50.00. Some other items from this shop include this adorable matching seashell coin purse, this way too cute lemon purse and lastly this heart purse that I think would be perfect for Valentine's day.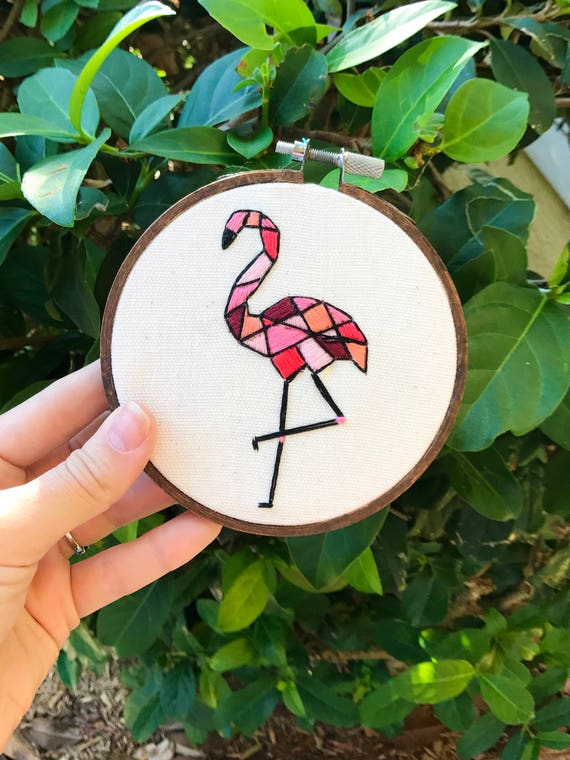 And the last pick I have for this post is this really cute, tiny geometric flamingo embroidery hoop from the Etsy shop TheArtsyMarketShop and it will run you $20.00.  Some other really cute embroidery hoops from this shop include really cute and girly girl boss one, this super adorable adventure awaits one and lastly this really beautiful home sweet home one with the shape of Florida on it. This one is particularly close to my heart and one that I really want to own and hang in our home, once it's built. This Etsy shop is very cute and has a fair amount of really adorable hoops
I have been really into Etsy as of recently, which I usually am but even more so right now, I feel like I'm trying out a bunch of things and finding some really cute stuff that I can't pass up on, so that is a thing. But anyway, these are my super fun picks for this month.
What are some of your favorite etsy shops?
Twitter | Instagram | Pinterest | Bloglovin'