It is the time of the month that I write one of my favorite posts to write and that is my Etsy finds, I just really love doing this post and today is extra special because all of my picks are Christmas themed. I should have done this last month so you guys would have a chance to purchase these before Christmas, but it's too late for that and maybe we'll just count this as getting a head start on next year, that counts, right?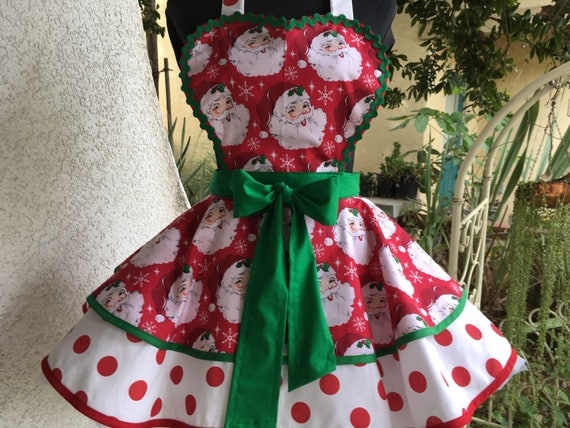 Let's kick off this Etsy finds list with this super cute festive Santa apron. This is so adorable, I can't get over it. This is from the shop ruffledfrenzy and will run you $49.99. This shop features a bunch of other fun aprons, such as really cute black and white apron, this really adorable kitchen apron and even this super festive Grinch apron. Really all of them are super cute and I don't think you could go wrong with any of these really cute aprons.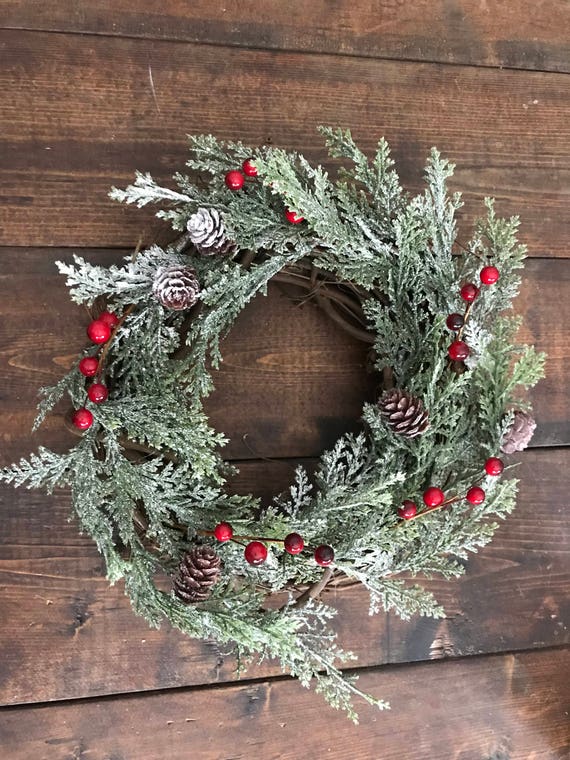 Next up on this list is this really festive winter wreath that I think would not only be great for Christmas but the entire winter as well. This comes from the Etsy shop WordsandWreaths, this will run you $25.00 and this shop sells a bunch of other wreath options and some signs, which I guess is probably where they got their name from. This shop features other cute items such as these little napkin ring wreaths that would go perfect with this large wreath, or these mini little wreaths that also match the other two items that I just spoke of. The last item that I've chosen to feature is this really cute sign, it's adorable and makes me smile.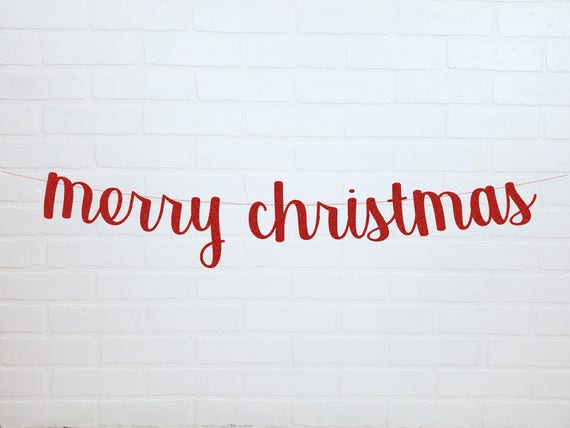 Next up is this really cute but simple Christmas banner that I would completely hang in my apartment. This is from the Etsy shop PrettyPartyCompany and will run you $14.04, this shop sells a lot of fun part supplies as you might have guessed. This One In A Melon sign is adorable, this really cute Here For The Sex banner and lastly this super cute confetti.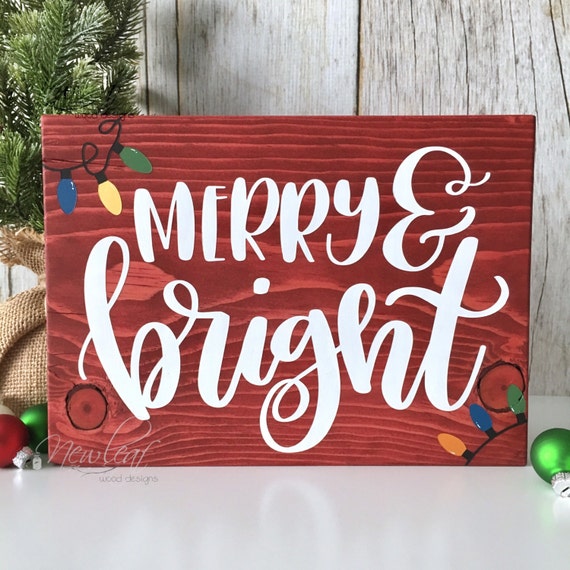 Next up is this really cute, simple and fun Merry and Bright sign from the Etsy shop NewLefWoodDesigns,  and it will run you about $19.99. Some of the other fun items from this shop are this really cute and fun laundry sign that would be perfect for a laundry room, this really cute pineapple mat that would be perfect at any front door and the last thing Christmas sign, which is a really great second option though I do like the merry and bright one a little bit more.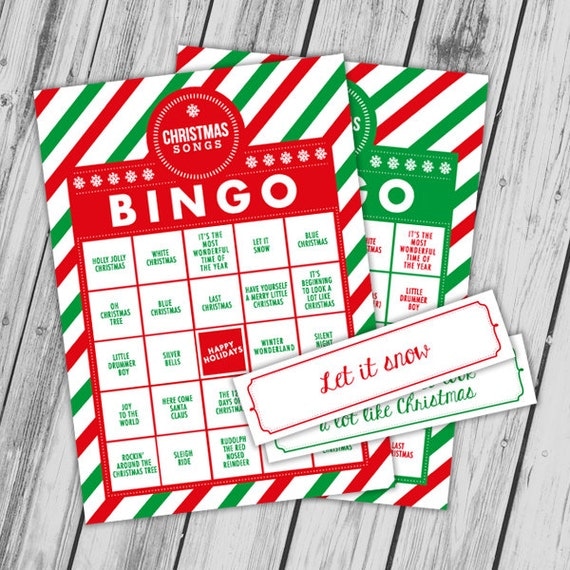 Up next is something a little bit random but also something a little bit more fun and random, Christmas Song Bingo, which is from the Etsy shop TheHappyConfettiShop and will run you $5.13. This seems like a fun thing to have at any Christmas party. Some other things are these super cute customizable tags, these really fun countdowns to Christmas and lastly this really simple but festive Santa stationary.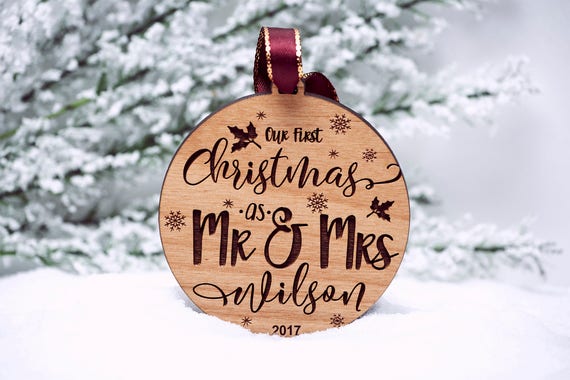 Up next is this super cute and customizable ornament, as I just got married in October so I think this is a fantastic ornament to remember this holiday. This is from the shop TpcDesignStudio and will run you $9.99. Some other fun options from this shop are this really cute customizable chopping board and this other really cute ornament.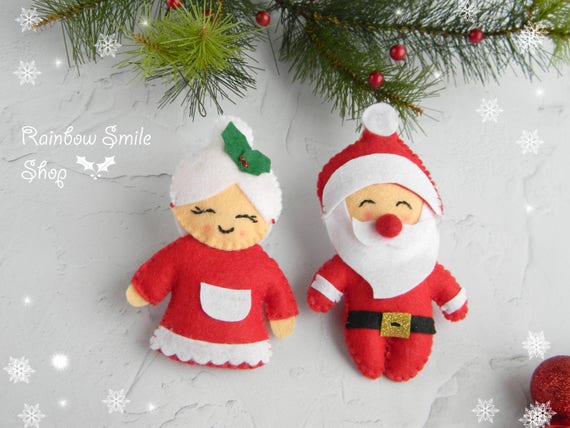 I couldn't make this list without these really cute little Mr & Mrs Claus ornaments, they are too cute. These come from the shop Rainbowsmileshop and will run you $15.00. Some other really cute items from this shop is this really cute sunflower garland, this too cute moon and stars mobile and lastly this stunning Christmas tree skirt.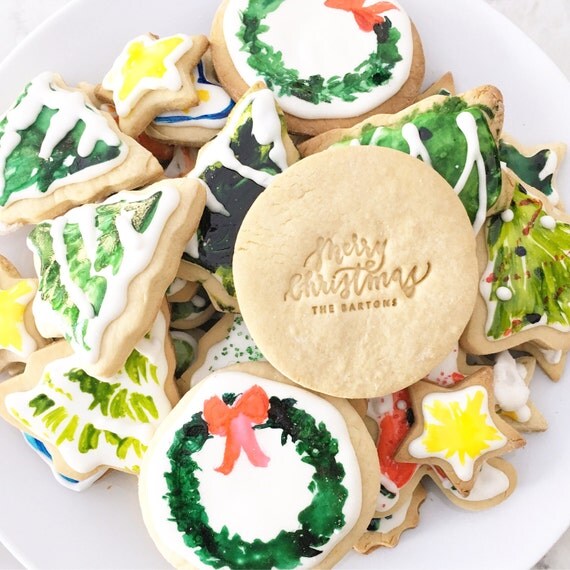 And the last item that I chose on this list might be a little bit strange but I love baking, so I thought this was a great idea, a custom cookie stamp, I might have to pick one of these up for next year. This comes from the TinkCursive and will run you $39.95, which is a bit steep but I still think it's so cute. Some of the other options are these really cute milestone signs, this really cute hand-lettered holiday stamp and lastly, this hand-lettered luggage tag, that I think is really cute and fun.
And this has been my fifth installment of my Etsy finds, a very festive set this month and I'm quite happy with all of the picks, I love how much fun stuff Etsy has, so many unique yet festive picks and I love them all.
What's your favorite Etsy find this season?
Twitter | Instagram | Pinterest | Bloglovin'