Last month I did my very first Etsy Finds post, I was super excited about it and enjoyed writing that one so much that I have decided to make it a series, I'm not sure how long it will be around but as of right now I see it being here forever, just because I think it's a really fun post. Etsy is full of so many amazing and cute things for all occasions, it's a really interesting place to shop and I really like it. So, let's talk about some fun things I've found on Etsy over the past month.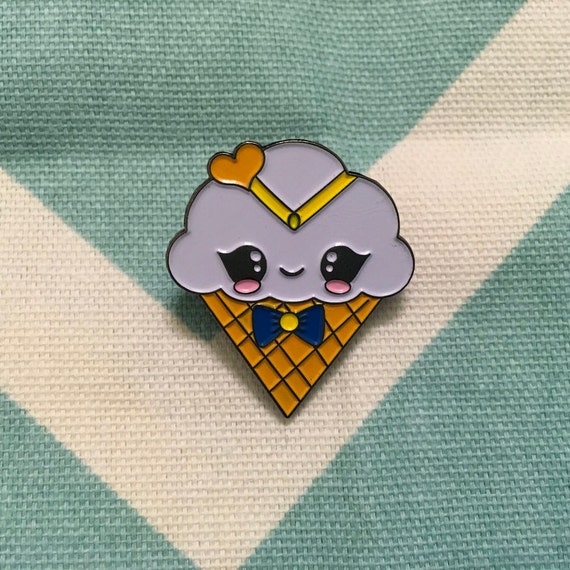 The first item that I have chosen to talk about this month is this super cute Sailor Venus Ice Cream Cone Pin from ChibiStudiosLLC. This seller also makes all of the other sailor scouts, well all of the main five, and I'm kind of itching to get my hands on this one, Sailor Venus is my favorite, jacket season is approaching quickly and this is just super cute. I'm kind of hoping this shop also starts selling all of the other scouts as I would also love a Neptune one because it's super cute.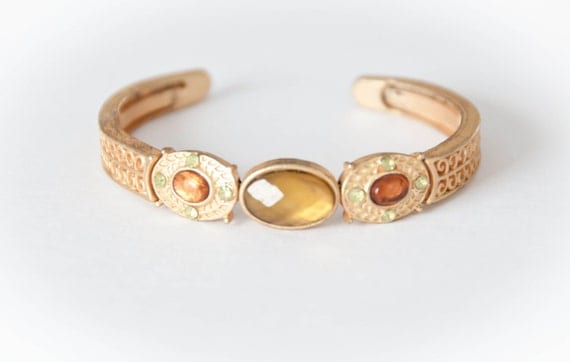 This next one is a vintage item that I think is so pretty and I'm drooling over a little bit, hopefully, everyone is okay with some vintage pieces. I didn't include any last time because I wasn't sure I wanted to share one of a kind thing, but I decided to this time around. This is from the shop Secondfindings.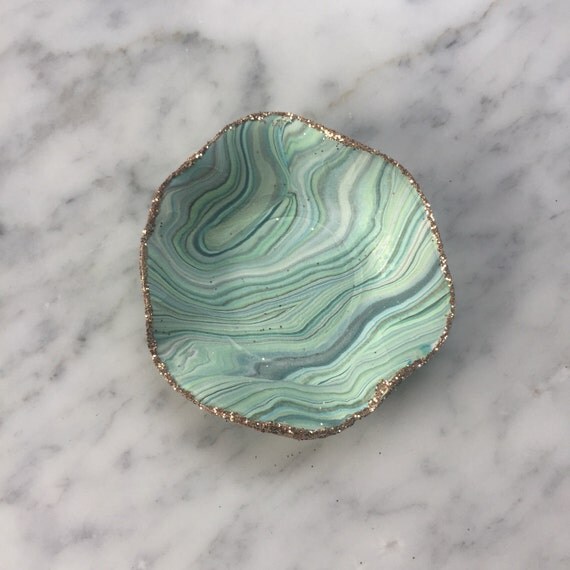 This next one is something a little more home-oriented, nothing major though as it's just a little ring dish, but it's really pretty. This one comes from AudacityBespoke, they sell a  variety of products, they make other ring dishes as well but I am really into this aqua and mint one, especially with the gold around the edge, I think it's quite pretty and would make a great gift.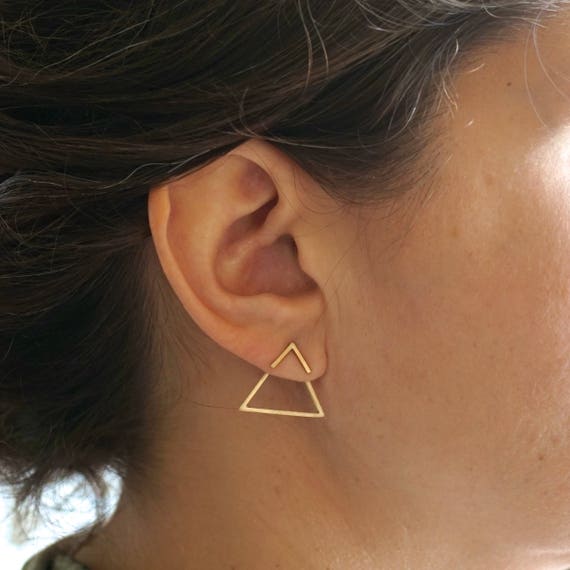 I love these minimalist type of earrings, I think these are very simple but I think these are very interesting, not quite your typical jacket earring, which is a lot of the reason why I like these. These come from the Etsy shop called VirginiaWynne, which seems to sell a lot of jewelry that I would throw in this really simple and minimalist type of category.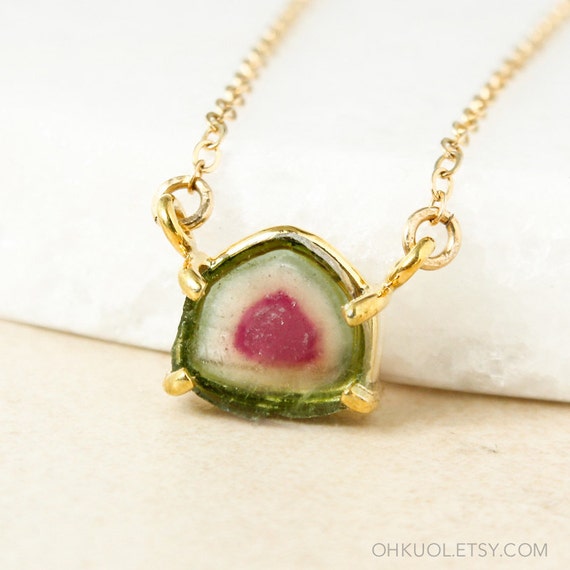 I have been into the mineral type of jewelry for a little while now and I personally have always wanted a Watermelon Tourmaline necklace, it's just so pretty but the thing about this necklace is that it's a little more on the pricey side of things. This necklace is from OhKuol on Etsy, this shop is full of a ton of really gorgeous pieces of jewelry that I love.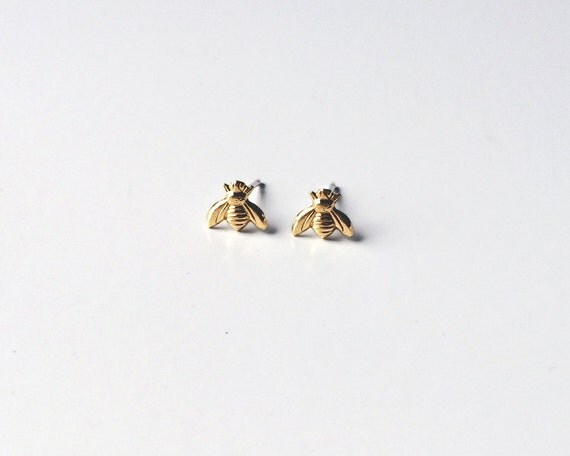 Another piece of the minimalist type of jewelry and these ones are bees! I have always love bee jewelry, why? I'm not really sure but I have always loved the look of bees since I can remember. These cute little earrings are from AnnieLesperance's shop, which they sell a lot of simple type of pieces there, I'm super interested.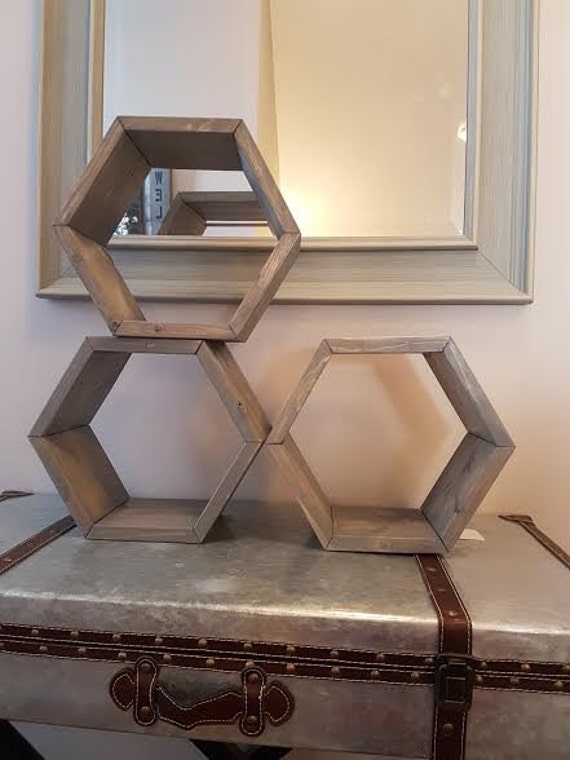 A home decor piece, I'm really trying to branch out my picks in this series already, I just think that it would be more interesting if I showed off more of a variety of types of things, especially because you can get so many different types of things on Etsy. I love these shelves, I really love the hive looking shelves as well, and these are pretty much like that except single ones that can pretty much be shaped any way I want. This is from FoxDesignsBoutiqueCo on Etsy.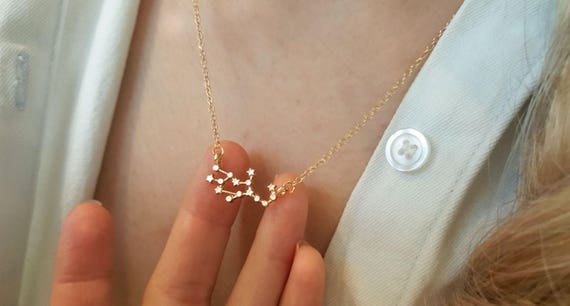 It's September and it's my birth month, so I had to share this really cool zodiac constellation necklace with you guys. This nifty little necklace is from dua770, it's super cute and I believe they have all the signs.
And those are all of the things that I'm pretty much lusting after this month on Etsy, really this is just a giant wishlist series that I'm sharing with you guys. I found it really hard to only share eight items, but I'm also trying to not be completely overwhelming with my picks. Anyway, next month is another month that I can share a bunch of cool things with you guys.
What are some of your favorite Etsy shops?
Twitter | Instagram | Pinterest | Bloglovin'